Source: gravityhome.tumblr.com
Having difficulty thinking of where to get inspiring home décor for your home? Fret not, here's a guide to the best (online and offline) home décor stores in Singapore:
HipVan
HipVan is an online store for designer apartment furniture & decor. We started HipVan to help you create an inspiring home for you and your family!We believe that having an inspiring home helps people lead better lives, which then helps us to create a better world for all of us.
Source: hipvan.com
Naiise
Naiise is a curated online destination for original, well-designed products and daily design inspiration. Based in Singapore and also ships internationally, Naiise is one of the fastest growing design retailers locally.
Source: naiise.com
Megafash
Megafash is a standout among Asia's numerous online shopping platforms. Megafash is constantly on the lookout for the new, quirky, and fascinating, and they launch new brands and collections weekly, so that visitors always get the freshest and finest of Asia.
Source: megafash.com
The Little Drom Store
The little drom store is an art & design driven retail store found in Singapore, (best 2010). The little drom store houses countless dream clouds, random knick knacks and also collections of all things inspiring and heartening. It aspires to bring people from all creative walks of life, to promote and share their work with the rest of the world.
1 Zubir Said Drive #02-01, 227968
Source: thelittledromstore.com
Monoyono
Monoyono is a leading gifts and lifestyle brand established since 2004. Monoyono intrigues and engages its visitors with its unrivalled signature merchandise mix and emotive shopping experience which is well-loved by both the locals and tourists.
252 North Bridge Road, #B1-24, 179103
Source: monoyono.com
Departures & Arrivals
Departures & Arrivals carefully assemble a collection of handmade homeware by craftsmen and designers from all over the world. With its unique natural materials manipulated with unconventional ways, this store brings about the culture, stories and soul behind individual's work to share them with you.
65 Ubi Road 1, 02-61 Oxley Bizhub 1, 408729
Source: homeanddecor.com.sg
Fred Lives Here
Fred Lives Here brings about a nice of mix of brands from Italy, France, Thailand and the U.K. On the other end of the spectrum, Fred provides their very own range of furniture and lighting to bring about affordable products for the masses.
181 Orchard Road, #02-14, Level 2, Orchard Central Mall, 238896
Source: asia-city.com.sg
Make Room
More than just a shop, this gorgeous storealso offers interior styling services for their visitors. They provide a whole range of pieces but what caught our attention was their own-brand collection of knitted poufs and cushions which are perfect for you and family to lounge on!
#11-09B, 315 Outram Rd, Tan Boon Liat Building, 169074
Source: travelshopa.com
Supermama
At Supermama, they collect, create and curate objects, and hope to engage every consumer as an individual, curating a space to allow everyone to slow down. Supermama works closely with many Singapore designers and Japanese craft facilities to produce contemporary giftware that represents the contemporary Singapore culture.
265 Beach Rd, 199544
Source: supermama.sg
Bloesem Design
Bloesem features a carefully curated collection of items for your home. Besides these specially selected products, you can also choose to pick up a new skill at the Bloesem creative classes host, organise and teach, together with creative minds from all over the world.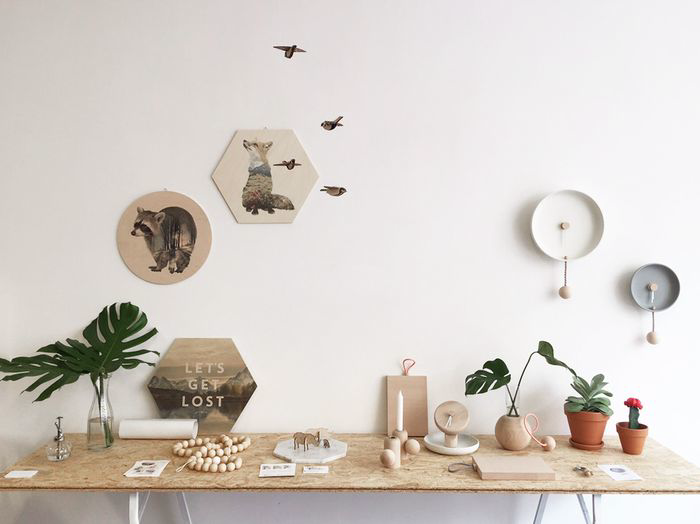 Source: bloesemdesign.com
Mondays Off
With their online store and a brick and mortar store, shopping has been made convenient both on and offline. Check our their wide array of unique and electric mix home, kitchen, gift and garden merchandise!
76 Haji Ln, 189269
Source: shopmondaysoff.com
Taylor B
Taylor B provides a wide selection of Eastern and Western style furniture to cater to the various needs of its customers in the market. This can only be achieved given that their items are sourced directly from China, Thailand and other countries in SEA.
#04-02, 43 Keppel Road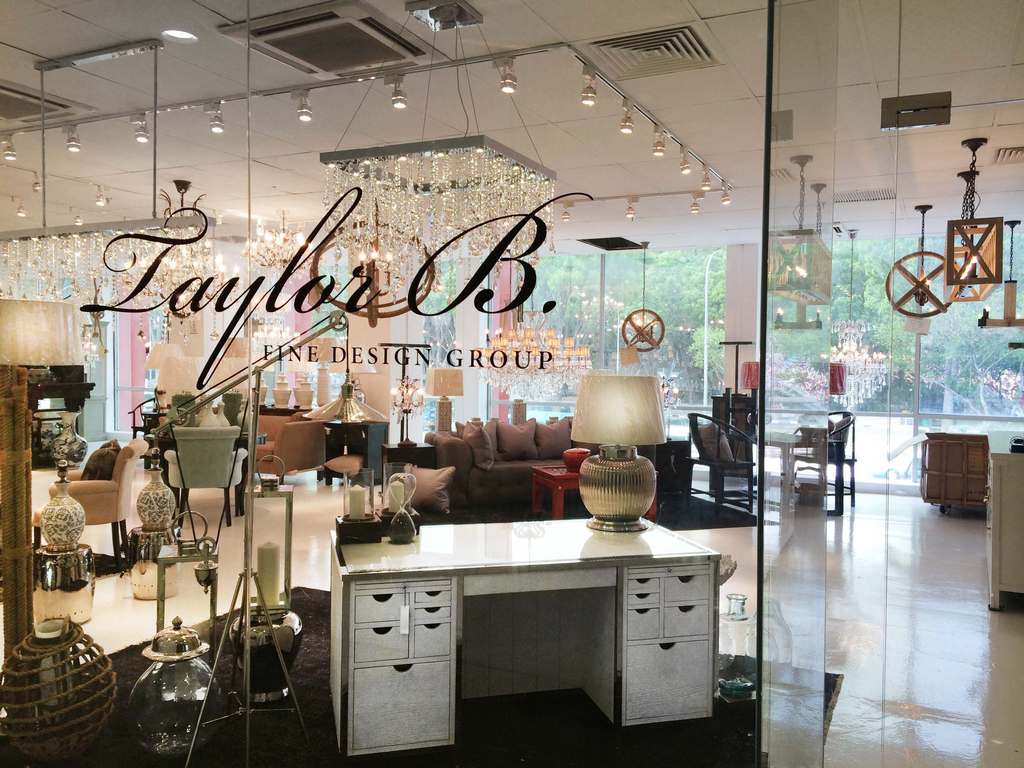 Source: expatliving.sg
Gallery 278
Looking for gorgeous and eco-friendly pieces of furniture? Gallery 278 offers a lovely mix of old and new designs, with all of their pieces crafted from recycled wood sourced throughout Asia.
278 River Valley Road, Singapore 238319

Source: gallery278.com
Green Tea Bag
Keep a look out for Green Tea Bag, which stocks funky, handmade and vintage-inspired home decor pieces with a touch of French flair! Their range of wooden kitchenware, handmade soft furnishings and wall decorations keeps us eyeing for more.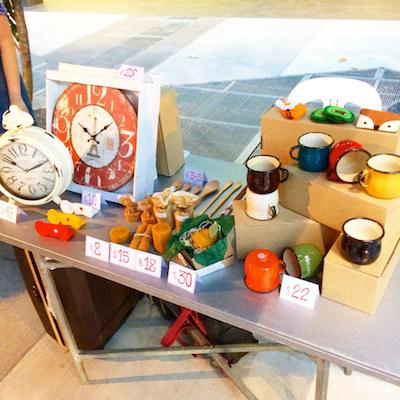 Source: sassysingapore.com
Bungalow 55
With a fusion of homewares from around the world, Bungalow 55 features unique and quality products to its valued customers. If you are looking for a mix of traditional and contemporary homewares, this is the place you're looking for!
501 Bukit Timah Road, #01-05A, Cluny Court, 259760
Source: thebungalow55.com
In Situ Design
In Situ Design brings to you classic high-end furniture and home decor. By sourcing from independent designers and artists from around the world, In Situ Design is the place to head to when you want handcrafted and unique home furnishings.
238 River Valley Rd, Singapore 238296
Source: awinsomelife.org
Cluster-Cluster
To cluster is to gather together at home or in your favourite places. At Cluster-Cluster, they offer lifestyle inspiration and decorating solutions for stylish modern spaces. With their cool homeware, they can help transform a space into a home.
203 Henderson Rd, 159546
Source: cluster-cluster.com
Galanga Living
Galanga Living features a curation of home furniture with rustic and natural designs. They absolutely love their wide selection of home furniture and decor accessories made from earthy and wooden materials.
211 Henderson Rd, 159552
Source: sg.asia-city.com
Shiva Designs Bespoke
Being a new online store doesn't stop Shiva Bespoke from sourcing unique handmade design focused items for their customers. In addition, for those that prefer to feel their products before getting them, Shiva have their very own studio to look and enjoy the personal shopping experience.
Source: shivadesginsbespoke.com
Edd+
Edd+ endeavours to deliver exquisite furniture and crafts that enliven living spaces. What we love about Edd+ is that each pice of homeware is painstakingly handcrafted by infusing nature's beauty with modern materials through traditional techniques to reflect its charming characteristics.
994 Bendemeer Rd, 339943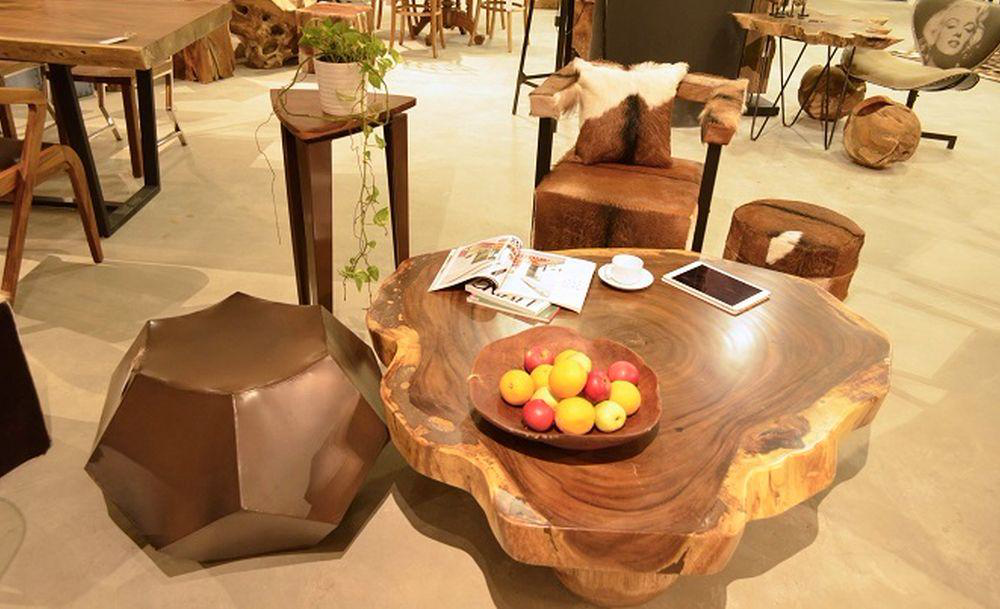 Source: sg.asia-city.com
Crate & Barrel
Established more than 35 years ago, they are a retail chain offering a variety of stylish furniture, kitchenware & other home essentials. Crate & Barrel looks extensively for new furniture collections to bring to its customers. They ensure that their stores create an inspiring setting and that their products are up to date with current trends.
2 Orchard Turn, #04-21/22, ION Orchard, 238801
Source: crateandbarrel.com
Strangelets
Strangelets offers exclusive artsy fartsy homewares that would without a doubt liven up your space. This little design shop on Amoy Street have reckoned second glances as individuals walk past it. You won't regret surrounding your space with these statement pieces.
7 Yong Siak St, 168644
Source: travelandleisureasia.com
Arete Culture
Founded in 2010, Arete Culture began as an accessible and affordable interior styling service. Since the opening of their brick and mortar store in 2014, they offera range of affordable ready-made and made-to-order furniture.
#06-01, 315 Outram Rd, Tan Boon Liat Building, 169074
Source: sg.asia-city.com
BowerBird
Bringing to you a beautiful range of ceramic pieces in Singapore - handcrafted and handprinted vases, bowls, platters, pots and urns. It is no surprise that these pieces run out even faster than they were made. Perfect centrepiece to add a unique sense of style to your home.
27 Lor Mambong, 277686
Source: cromly.com
Art From Junk
A Singapore-based art studio that takes pre-loved vintage furniture and recycles it into statement pieces with (a lot of) love and a new layer of paint. With such dedication from the team of people over at Art From Junk, be sure to expect nothing but the best form of furniture.
Jalan Rumah Tinggi, Bukit Merah, Singapore 150037
Source: artfromjunk.com
Castlery
Castlery was founded with one ambition - to reinvent how furniture retail works. They design and produce furniture with great aesthetics at a competitive price point, without comprising on quality. By cutting out the middleman and keeping their inventory lean they can keep their costs down and extend the savings to customers.
2 Alexandra Road, #01-03A Delta House, 159919
Source: castlery.com
Korla Home
Look to Korla Home for customised cushions, curtains, blinds and lampshades, all made using designer fabrics. Ordering is made easy for customers on their website, with basic steps to guide you throughout the entire purchase.
Source: expatliving.sg
Fifth Element
A mixture of Asian and Western design, FifthElement sources all of their unique brands from around the world to bring to you amazing home accessories. Be sure to pop by for simplistic,contemporary and rustic pieces to liven up your space with.
133 New Bridge Road, #25-08, Chinatown Point, 059413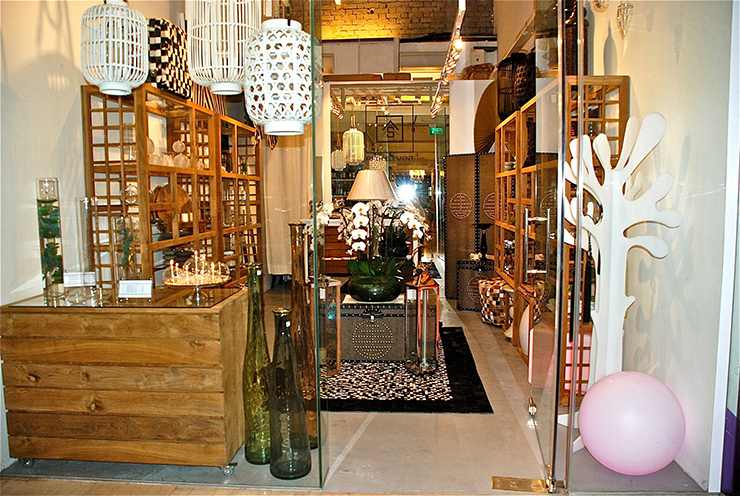 Source: homeanddecor.com
Maissone
A Singapore-based online store which stocks gorgeous New Zealand-designed bed linen in a variety of vibrant colours. It could get even more difficult to get out of bed in the mornings from now on.
20 Eng Hoon St, 169770
Source: travelshopa.com
Scene Shang
With a combination of contemporary and traditional influence, Scene Shang creates homeware merging iconic elements from the East and the West.
263 Beach Rd, 199542
Source: shop.sceneshang.com/