Let's face it. We've always felt the pinch in our pockets whenever our utilities bills come back to us at the end of every month, especially when these bills are on a constant rise. The recurring cost of electricity bills could become a hefty problem if not careful.
Whether you're a new homeowner who just recently BTO-ed, moved into a new home or an existing homeowner who's seeking ways to save on utilities without sacrificing comfort, you have come to the right place.
Forget about cutting off water and electricity, or even illuminating the house with candlelight. Manage your lovely home with these 3 tips - DUH — Detect energy-consuming appliances, Utilize energy and water saving tools and Home Laundry Full Load Washing, and you would be able to live comfortably without further burning the huge hole that is already present in your wallet. Remember, we're here to mend your broken wallet and channel these savings into other meaningful investments.
1. Detect the culprits which consume the most electricity
The most important step every homeowners should take is to first identify which of the appliances are consuming the most electricity. Start with monitoring your electricity consumption at home.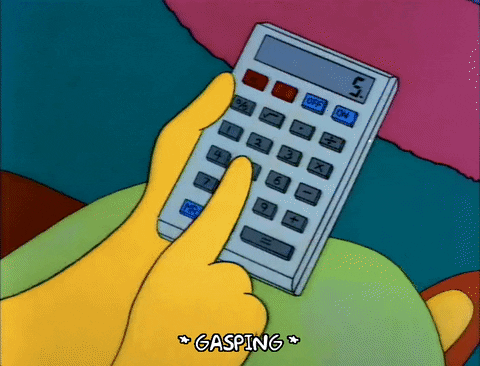 Source: Giphy


This SP Home Electricity Audit Calculator provides a good gauge of your energy consumption right at your finger tips.

To obtain a more accurate electricity monitoring, check your home's smart meter. It reflects the energy consumption almost instantaneously so that you are able to catch the most energy consuming culprit quickly.

The most common energy suckers tend to be the air conditioners, refrigerators, water heaters and clothes dryers. Once you've identified the offending appliances, you can then work to reduce the energy consumption within your home.
2. Utilize energy and water saving tools
Many of us do not realize that it's actually the small expenses that adds up and matters. One simple way to reduce energy and water consumption is to take advantage of energy and water saving tools, such as making use of natural lighting during the day, LED light bulbs and taps.
LED light bulbs may not be the cheapest option, but consider the amount of electricity bills you could save over accumulation, it's worth giving a shot! You may refer to this site on how much you can actually save with the use of LED light bulbs! For starters, shop our carefully curated and stylish light bulbs. Cue the Plumen 002 LED Bulb. Finally, one of the more elusive reasons, you could be consuming more electricity and water may be due to faulty circuits or pipes. Find a reliable electrician or plumber easily on SGHomeNeeds.
Bet you also didn't know that PUB also offers free water saving kits which includes thimbles to regulate water flow from shower heads. The usage of these thimbles can effectively reduce water usage by almost 5%! Don't say we BOJIO!!

Source: Meme Generator
3. Home clothes full load washing
Pro-tip: always wash a full load of laundry. Save all your dirty clothes until you have enough clothes to load your washing machine to the recommended capacity. Moreover, if you can reuse the water from rinse cycles, do so for non-potable uses like mopping your home's floor or even, washing your cars!
Small expenses matter. These 3 tips come in especially handy if you're looking to cut down your electricity and water bills expenses right at home. DUH.
However, let's also not forget to monitor your monthly bills and receipts too. There have also been cases where the accounts were accidentally exchanged and customers were charged extra for electricity and water usage even though they have not been consuming them. Just remember to stand your ground with the customer service representatives when such incidences occur!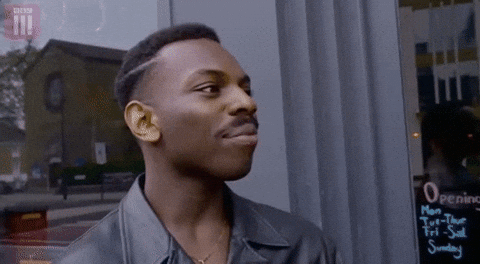 Source: Giphy