Singaporeans are well known to be extremely busy people, who are always pressed for time. After a long day, the last thing you'd want to do is to have to spend a long amount of time in the kitchen to whip up a meal (not forgetting the need to clean-up after). However, whipping up a delicious meal doesn't always have to take a long time to prepare. Here are 5 recipes that can be completed within 30-minutes, making them perfect for all you busy people!
1. Beef stir fry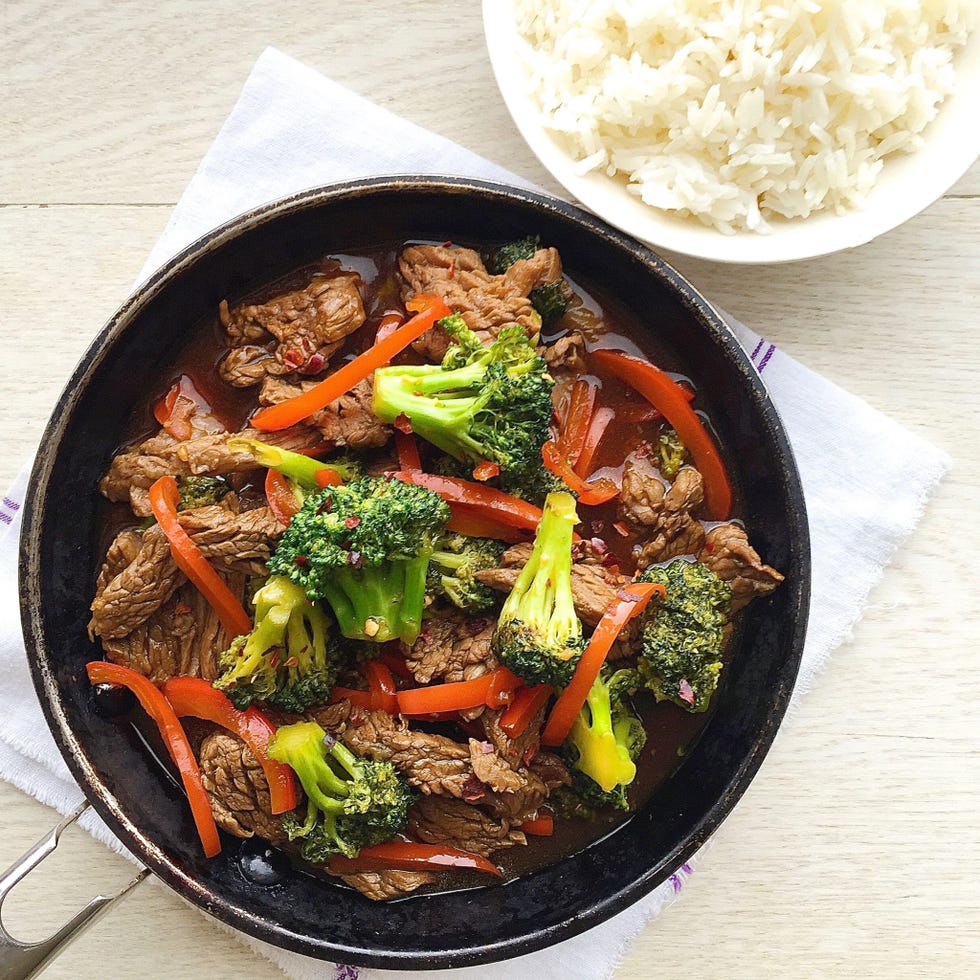 Recipe adapted from: delish
What you'll need:
Method:
In a medium bowl, whisk together soy sauce, chicken broth, vinegar, brown sugar, garlic, sesame oil, cornstarch, ginger, and Sriracha.

In a large frying pan, heat oil.

Cook steak in batches until nicely browned, about 4 minutes, then transfer to a plate.

Add remaining oil to skillet along with broccoli and red pepper and cook until broccoli is bright green, 1 to 2 minutes. Add ½ cup water and let steam, covered, until vegetables are tender-crisp, 2 to 3 minutes.

Add sauce and steak to skillet and bring to a boil. Let simmer until thickened, 3 minutes more.

Serve beef and broccoli and garnish with crushed red pepper, if using.
2. Ground beef tacos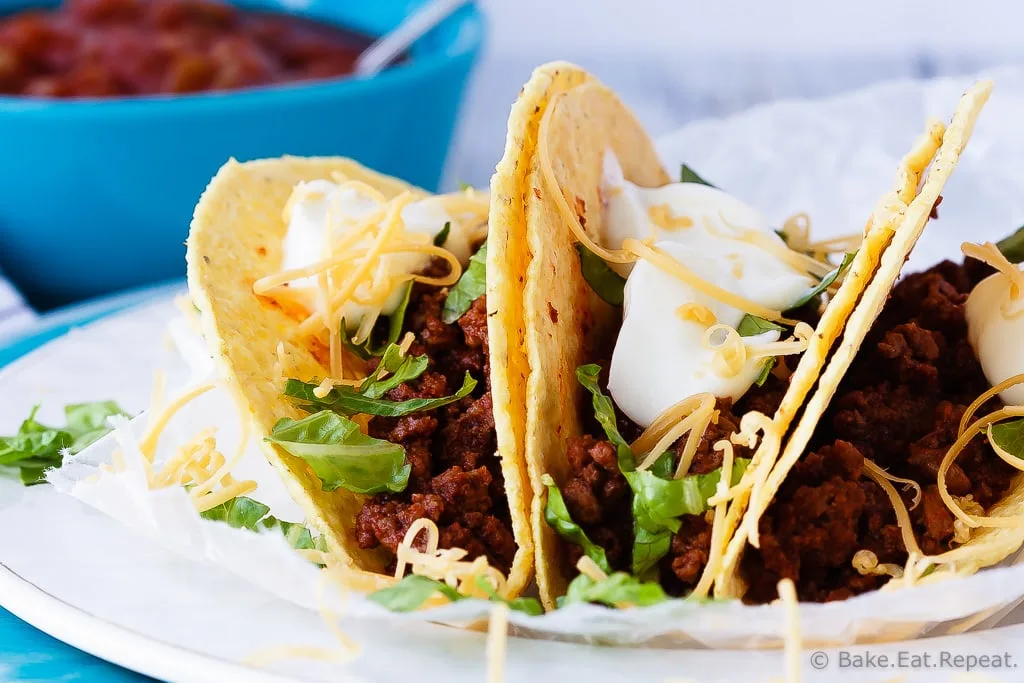 Recipe adapted from: Bake eat repeat
What you'll need:
Method:
In a large frying pan, heat the oil over medium heat.

Add the chopped onion and sauté for 1-2 minutes until softened.

Add the ground beef and cook. Use a spatula or wooden spoon to break up the ground beef. Keep stirring until the beef is cooked through, about 5-6 minutes, and then drain the grease.

Stir in the garlic, jalapeno pepper (if using), chilli powder, cumin, coriander, salt and pepper and cook for another 30 seconds.

Add the tomato sauce, lower the heat and simmer for 10 minutes.

Serve with your choice of taco toppings.
3. Teriyaki chicken
Recipe adapted from: Mealthy
What you'll need:
Method:
Select Sauté on Normal on pressure cooker. Stir soy sauce, sugar, water, mirin, garlic, and ginger together in the inner steel pot of pressure cooker until sugar has dissolved, 3 to 4 minutes; add chicken and turn to coat. Press Cancel.

Lock pressure cooker lid in place and set steam vent to Sealing. Select Pressure Cook (Manual) and cook for 12 minutes on /High Pressure. Turn steam vent to Venting to Quick Release the pressure. Press Cancel.

Transfer chicken to a cutting board; cut into ¼-inch-thick slices. Leave sauce in the pressure cooker.

Select Sauté on Normal.

Dissolve cornstarch into water in a small bowl, stirring with a fork until smooth; stir into sauce in the pot and cook, stirring often, until very thick and syrupy, 2 to 3 minutes.

Serve and garnish with green onions and sesame seeds.
4. Mushroom udon stir fry
Recipe adapted from: Christie at home
What you'll need:
Method:
In a large pot filled with boiling hot water set on high heat, blanch your frozen udon noodles for 2-3 minutes until soft and loosened. Then strain in a colander.

In a large wok set on medium heat, fry minced garlic in sesame oil until fragrant.

Quickly add in enoki and oyster mushrooms. Cook until soft, then add in napa cabbage.

Cover with a lid to steam until cabbage is soft.

Once cabbage is soft, add in soy sauce, oyster sauce, and black pepper. Stir to mix.

Stir in udon noodles until sauce has coated noodles. Garnish with green onions. Serve and enjoy!
5. Pesto pappardelle
Recipe adapted from: Olive magazine
What you'll need:
Method:
Put the nuts into a food processor and pulse a few times until they start to break down. Add the basil, salt and garlic, and whizz while drizzling in the olive oil, until you have a bright green sauce. Tip into a large mixing bowl and stir in the cheese and lemon juice with either a wooden spoon or tongs.

Cook the pappardelle following pack instructions. Drain, saving a cup of the cooking water.

Transfer the drained pasta into the mixing bowl and toss with the pesto. If pasta is a little dry, use about 2 tbsp of cooking water to loosen it up. Divide pasta between 2 warm plates to serve.