Source: homesthetics.net
In such a small country like Singapore, our space is limited but that isn't always a bad thing. Here are 10 best space saving solutions with smart design ideas for small bedrooms!
From clever storage solutions to simple hidden spaces, learn how to make the most of your small-space situation with these 10 creative ideas.
1. Choose a light colour palette
Neutral templates for more light to shine in, to add more natural light and space.
Source (L-R): bloglovin.com, remodelista.com
2. Hide your closet
Hide your closet behind curtains instead of bulky racks.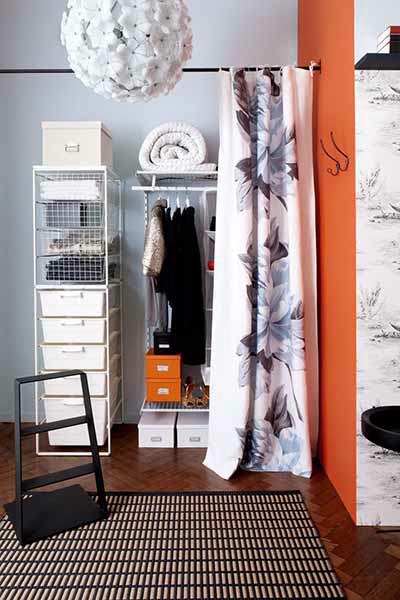 Source (L-R): iemo.jp, houseadngarden.co.uk
3. Use the unused space above headboard
Install shelves to create more useful space.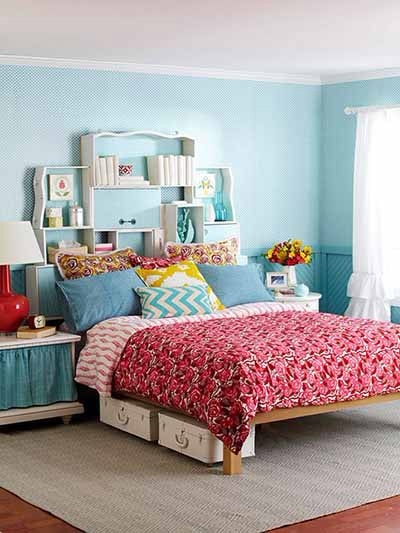 Source (L-R): shakemyblog.fr, toxel.ro
4. A wall-mounted shelf
A shelf that does not take up much space on the floor for some creative space.
Source (L-R): buzzfeed.com, refinery29.com
5. Hang shelves as a bedside table
Another creative way to make space for your room.
Source (L-R): apartmenttherapy.com, bhg.com
6. Sneak In Storage
Make use of sneaky storage spaces for example, under your bed, closet, study table that could be maximised.
Source (L-R): goodhousekeeping.com, luckymag.com
7. Maximise wall space
Create cool shelves without taking much space but tons of creativity!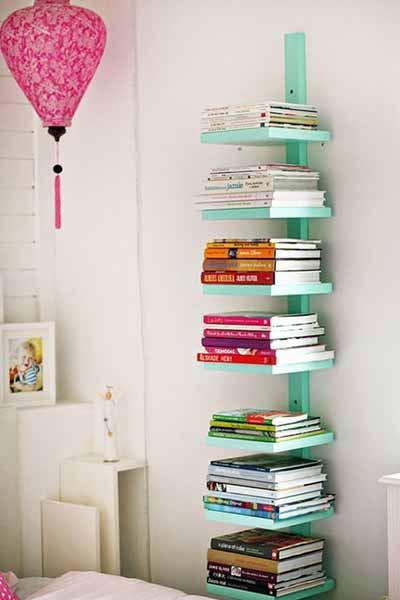 Source (L-R): brit.co, casasugar.com
8. Or, instead of a footboard, use your desk.
Use the end of the bed as a wall to place a study table.
Source (L-R): decorpad.com, happymodern.ru
The perfect home decor accessory to an efficient room.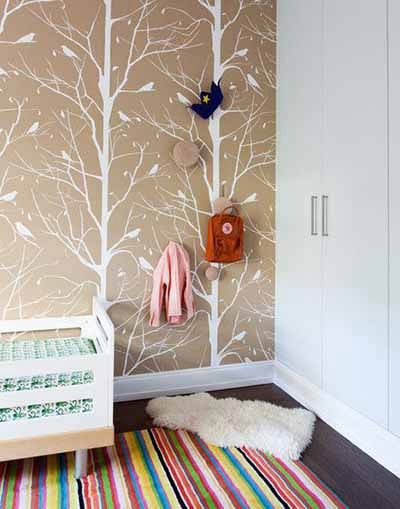 Source (L-R): dustjacket-attic.com, lonny.com
10. Suspend your decor
Yet another cool and awesome way to create ambiance without taking space away from the ground.
Source (L-R): designblog.fi, rawdesignblog.blogspot.fi