1. Mason jars
They are the Perfect Storage not only in the kitchen, but also in your bathroom!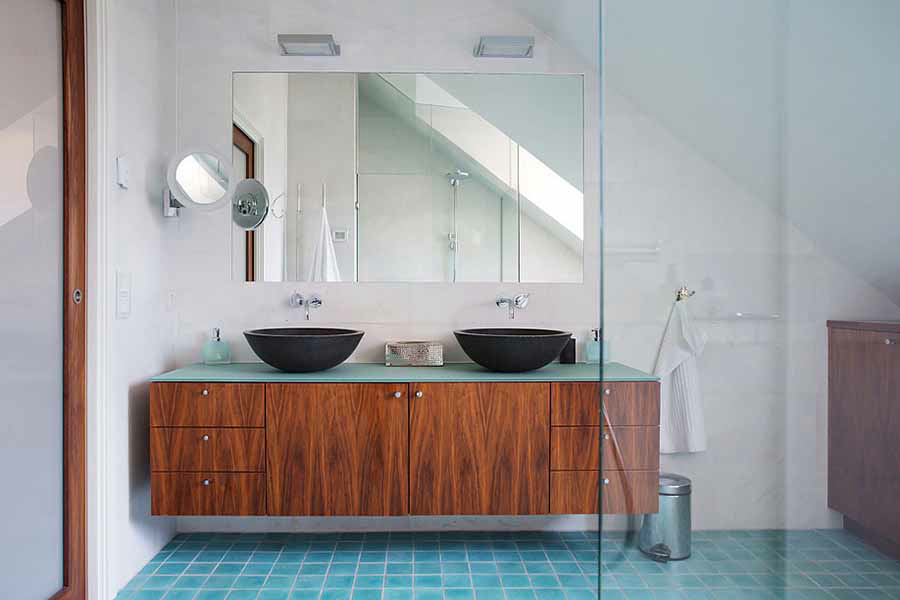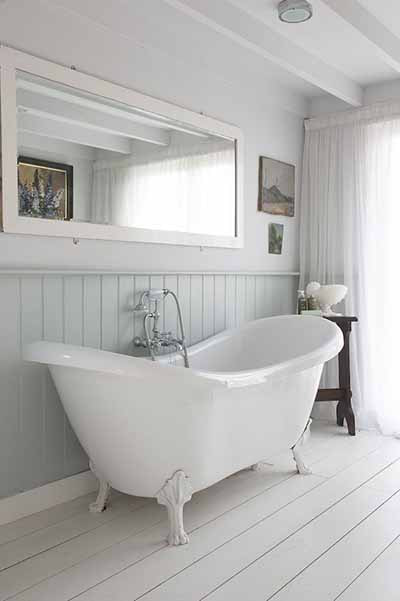 2. Shelf above the door
If you're lucky enough to have high ceilings, the space above your bathroom door is prime real estate.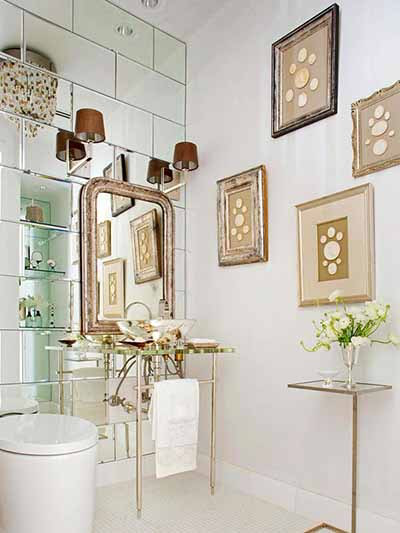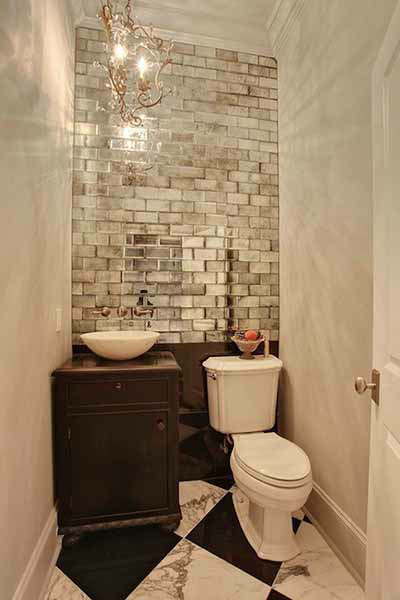 3. Sink without a bulky base.
Opt for a sink without a base, or a less bulky base.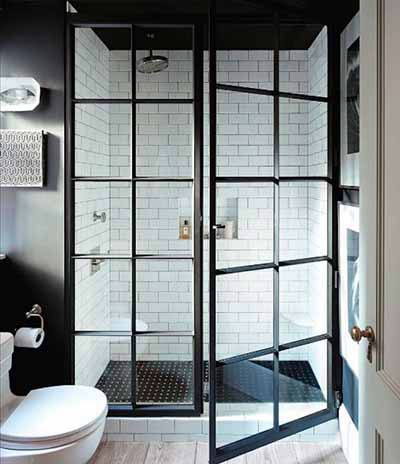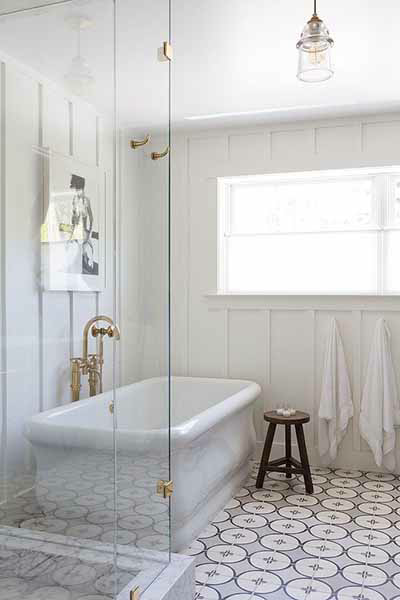 4. Make space, use your walls
If you don't have much floor space, utilise your walls.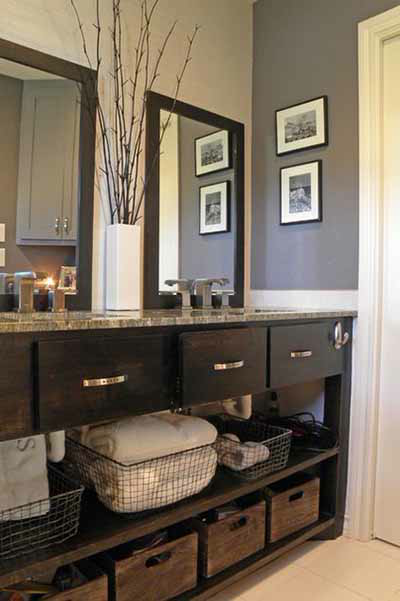 5. Frame it up!
A creative and simple way to decorating your bathroom, with frames of your favourite people or artwork. The best part about this is, you can always change the images inside.
6. Full potential
Cabinets and storage solution space below has ample space for tall cabinets or simple racks and shelves for a space conducive storage solution.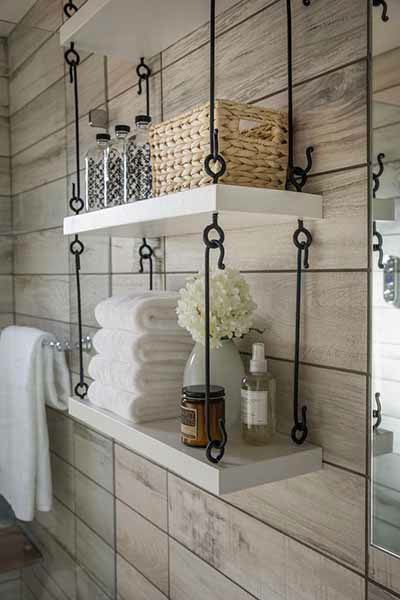 7. Glass shower panel
The importance of light in the bathroom is so important, it gives an illusion of space. Use a glass shower panel to add more light into your bathroom.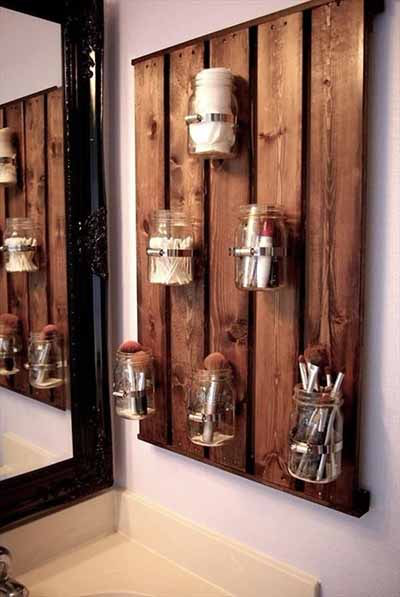 8. Reflective surfaces
Use sleek and reflective surfaces to create a bath you'll love.