1. Mason Jars


Image source: pinterest.com
Mason Jars are versatile and come in handy for storage not only in the kitchen, but also in your bathroom. Its huge surface area is perfect for storing your bathroom necessities or as decorative pieces to hold plants for a fresh, botanical touch to your bathroom.
2. Wall Shelves or Hub Ladder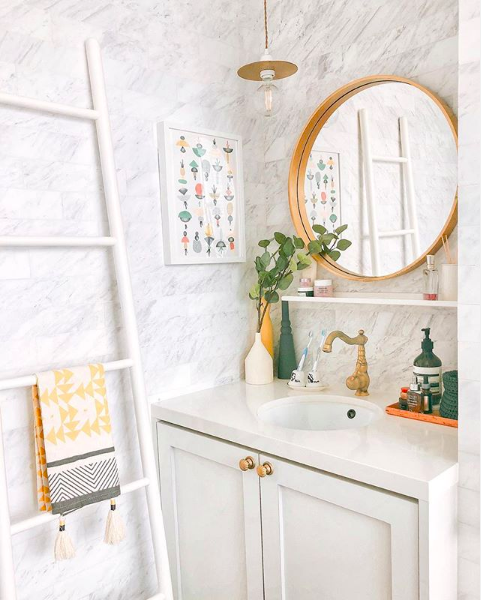 Image source: @houseofchais on Instagram, pinterest.com
Wall shelves and hub ladders come in as the ideal substitute to cabinets when you have space constraints. These storage holders are non-obtrusive and are great for holding your towels, toilet papers or other bathroom supplies.

3. Bathroom Mat
Image source: pinterest.com
Keep your bathroom dry with bathroom mats, which serve as gorgeous decorative pieces too for a touch of warmth. Opt for compact rugs of complementing colours to make your bathroom look more organised.
4. Glass Shower Panels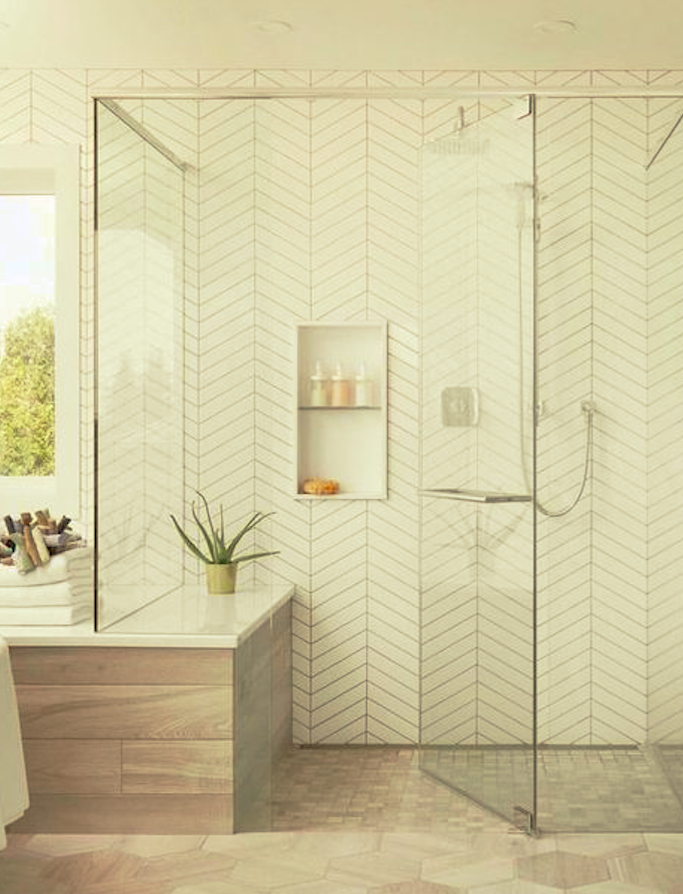 Image source: pinterest.com
Glass shower panels make your bathroom look bigger as the transparent element visually connect the spaces to make it feel more spacious.
5. Storage Spaces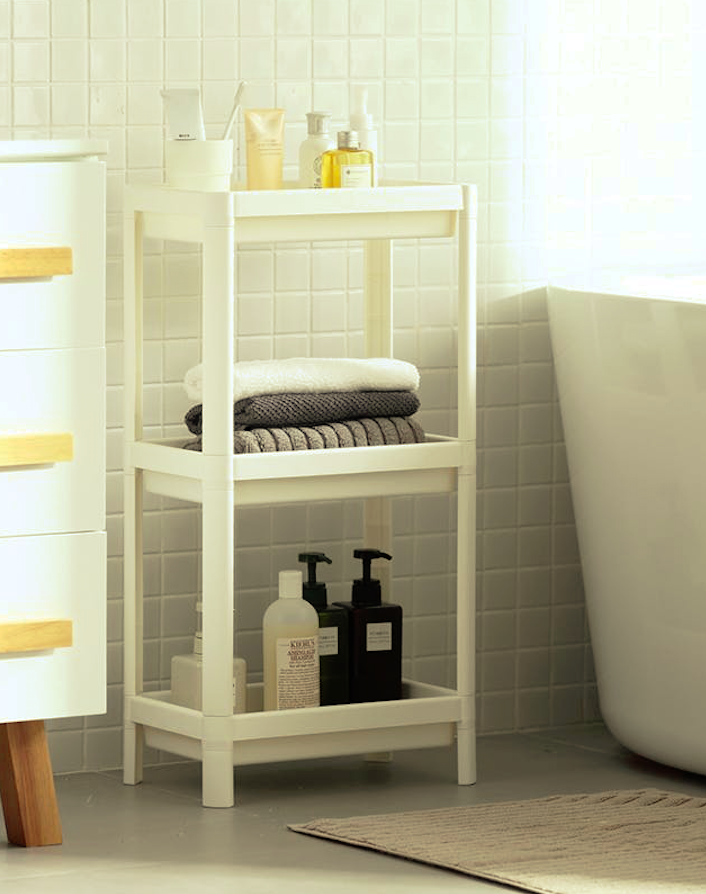 image source: pinterest.com
Maximise the space available in your bathroom by having cabinets or shelves units for your storage. Hiding your clutter or keeping them organised gives the appearance of space, allowing your bathroom to look bigger.

6. Reflective Surfaces
Image source: pinterest.com
Having a mirror gives off the illusion of depth which makes your bathroom look bigger. Mirrors also reflect light, allowing your room to look brighter, giving off a sense of space. Place your mirrors in your bathroom strategically to capture natural lighting or light from your light source!
7. Light and Neutral Colours
Image source: pinterest.com
Using light and neutral colours for your bathroom interior makes your space look brighter and less cluttered. Lighter colours help to reflect light too which gives an impression of an airy bathroom.
8. Art Piece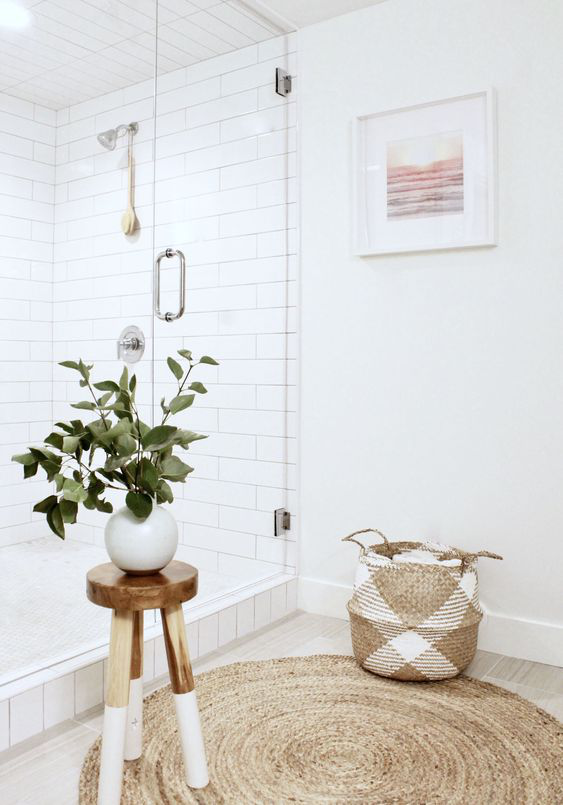 Image source: pinterest.com
Choosing the right art piece for your bathroom is important to make your bathroom look open and airy. Artwork with colour palettes which blend well with the colour of your wall makes your room bigger. A minimalistic piece leaves an impression of a neat and clean bathroom and gives it a personality.