Image source: sesshudesign.com
Emerged in the 50's and 60's that is frequently used in baby nurseries (baby pink and baby blue), pastel hues are making its way into homes once again. Millennial pink, creamy mint green, faded azure blue and the creamy soft yellow tones. These pastel colours are popular among the young millennials, determined to give your home a fresh splash of colours and us, a new perspective on interior design. With a little creativity, you too, can colour block pastels to create a soft soothing look that packs a punch and make it Pinterest worthy.
1. Complementing textures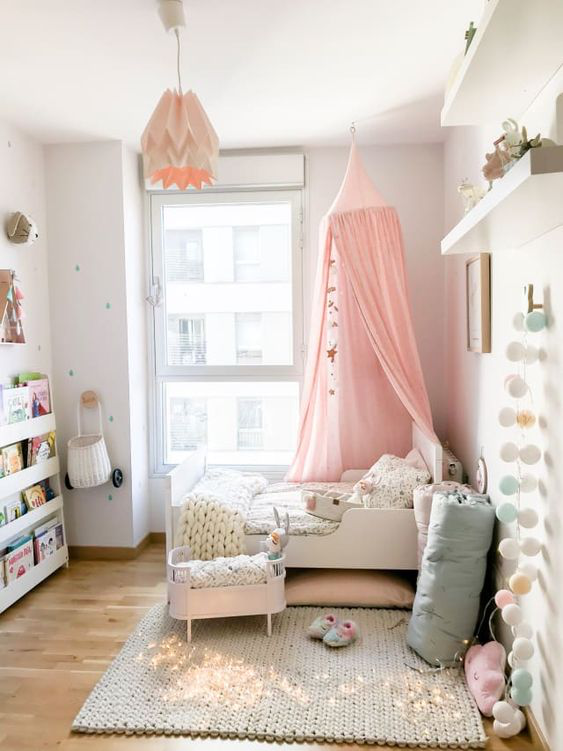 Image source: pinterest.com
Rugs can help to set the tone and complete your home interior design. Create a soft and comforting look by using a textured rug in neutral or complementing colours to your pastel interior. Choose a lighter hue rug to create an inviting atmosphere and a darker hue rug for a cozy, warm interior to come home to after a long day.
2. Industrial chic with a touch of pastel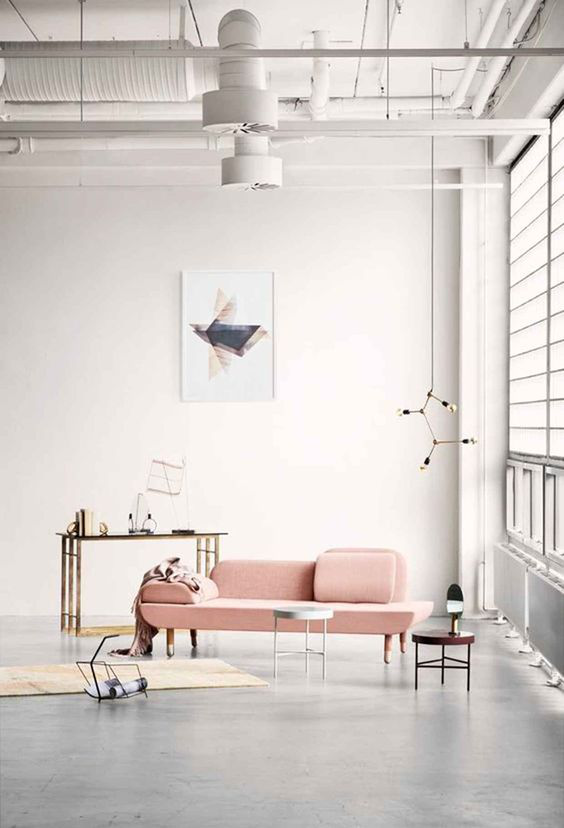 Image source: pinterest.com
Pastel hues have its way to make a sleek and sophisticated industrial home interior warm and lovely. The perfect palette of soft pink tone adds joy to the space, allowing the rough industrial space to look bright and sweet. Throw in a few neutral or pastel coloured cushions to your sofa bed to make the entire space look cozy!
3. Fresh botanics
Image source: pinterest.com
Indoor plants works perfectly well to complement your pastel tone home interior. Fresh botanics or faux plants and flowers brings greenery into your homes, allowing your room look fresh and alive. Place a few pots of flowers or greens at corners of your house or even near your TV Console to create a unique personality for your home.
4. Metallic colours
Image source: pinterest.com
Metallic hue furnitures and pastels make a seamless pairing to your home interior. Whether it is a hint of metallic on the legs of your sofa, or a metallic toned pendant light for your dining table, the elegance of metals have the ability to enhance the beauty of your home. Don't be afraid to include a hint or two of metallic colours into your interior!
5. Match it with grey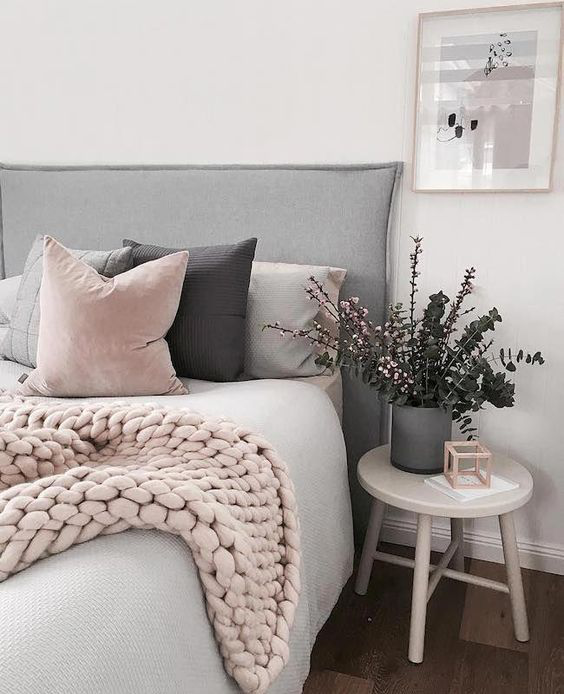 Image source: pinterest.com
Pastels look good with any shade of grey and white. The timeless palette of grey and white brings a soft, cosy ambience to any room when paired with pastel. Whether it is the walls, furniture or soft furnishing, throw in hints of grey and white tones for a welcoming home interior.
6. Pastel kitchen appliances
Image source: pinterest.com
Through the years, colour tones in the kitchen are becoming more and more neutral to fit the trend of a Scandinavian or Japanese Minimalist home interior. Pastel kitchen appliances and homewares are making their way back into your kitchen. Pastel hues are the best way to add life, whilst transforming your kitchen into a colourful one for special meal preparations. Incorporate them into your modern contemporary kitchen interior for a timeless retro vibe.
7. Pastel furnitures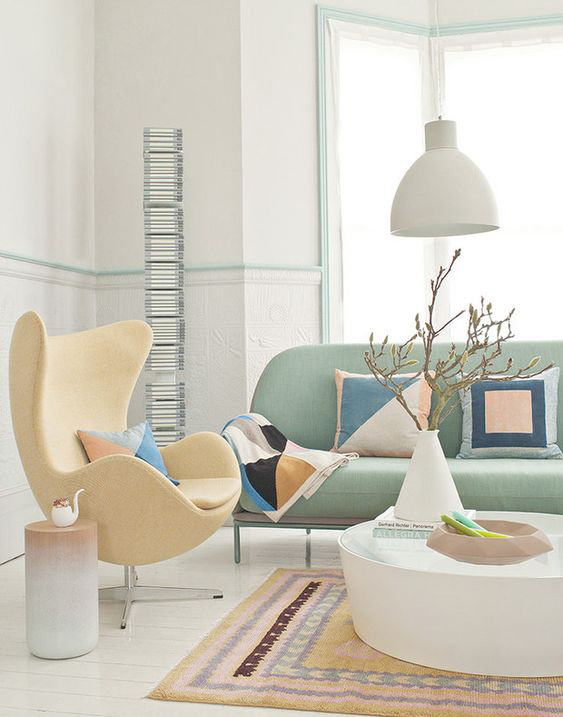 Image source: pinterest.com
No matter what style of home interior you are going for, Sofas and Armchairs are likely to take the centerstage for your living room interior. As the most important pieces in your living room, pastel sofas and pastel armchairs are going to give your home interior the pastel appearance you are creating.
8. Graphic walls
Image source: pinterest.com
Graphic walls have its way of making a place look sleek and clean. Want your space to look sophisticated without removing the pastel element? Choose from the dusty pastel palette which brings calm and cool accents to the atmosphere. Clean lines of geometric shapes have the ability to make a room look more refined too. Mix different hues of dusty pastel together for a touch of liveliness. Complete your interior with neutral or complementing coloured furniture like these dining chairs to ensure a clean, sophisticated look.