Find decorating difficult when you have kids at home? You're probably worrying to keep the house clean when they're running around with paint and toothpaste on their hands, or just making sure that your furniture can last a year!
Living with kids doesn't mean that you have to live with cheap post-dorm furniture. Keep these easy 14 tips in mind, and you can find furnishings that you love that can last you a long time (even with destructive kids in the house).
1. The Super Sofa
Choose dark-colours, machine-washable covers. Also choose sofas with cushions that can flip so you will always have a "good" side for your house guests! Choose sofas with exposed legs so the dust bunnies don't have anywhere to hide! Kids can be extra sensitive to dust, so you have to make sure that your living room is a safe place for them to play.
2. Toughen Up Your Table
Kids love to sit on the floor, so get a low coffee table so your kids can draw and colour in the living room. Also, opt for a stain-resistant surface so those markers don't get on your table! Want the iron-man of all coffee tables? Go for outdoor tables.. indestructible!!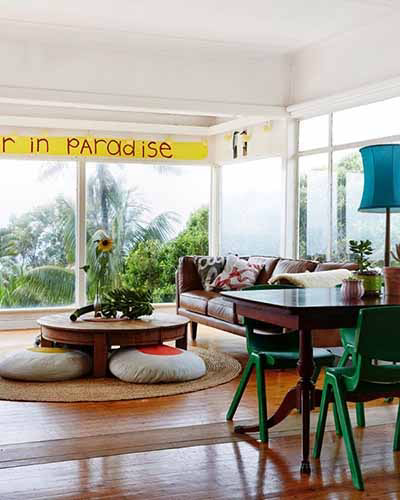 3. Clever Carpet
A parent's biggest worry is having milk or paint poured all over the living room carpet, but yet a carpet is necessary for a soft place for kids to play! Don't worry, just opt for jute ones that are extremely durable, and can add an extra depth in your living room. Wool-blend rugs can also resist stains, but go for those that low-pile.
You can also try modular carpet tiles so you can replace individual tiles when they're stained, instead of replacing the whole rug!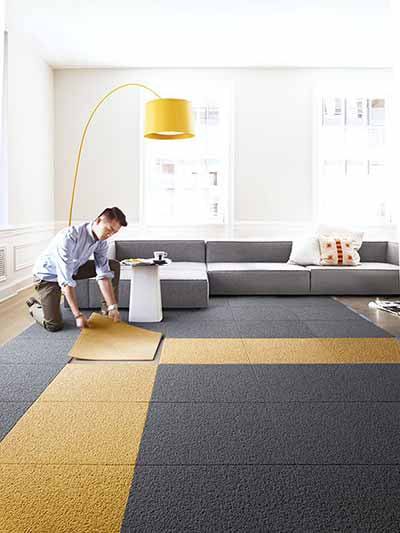 Poufs and bean bags are kid's best friends! They're soft, comfy and versatile. Choose easy-to-clean fabrics like vinyl and faux leather. If you can get one that is machine-washable, that's even better! Choose vibrant colours for your living room if you're going with dark colours for the sofa.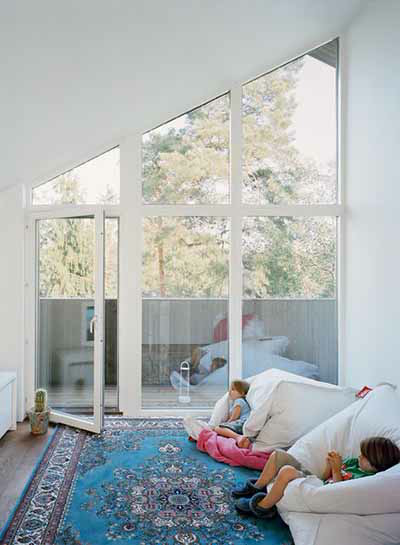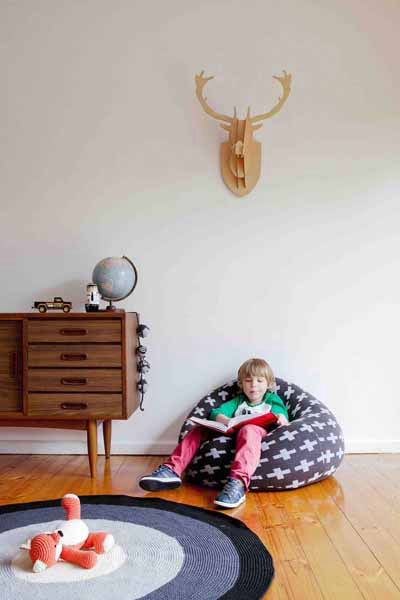 5. Wipe Your Walls
Kids walking around with dirty hands? The last thing you want to worry about are your walls - just protect your walls with medium or dark hue of high-gloss paint so it is easier to clean. If you think it is too shiny for the whole room, paint only the bottom half of your walls. Decals can also be a great option to keep your walls clean! Our favourite solution to wipeable walls is chalkboard paint. They are easy to clean and your kids can unleash their inner Picasso!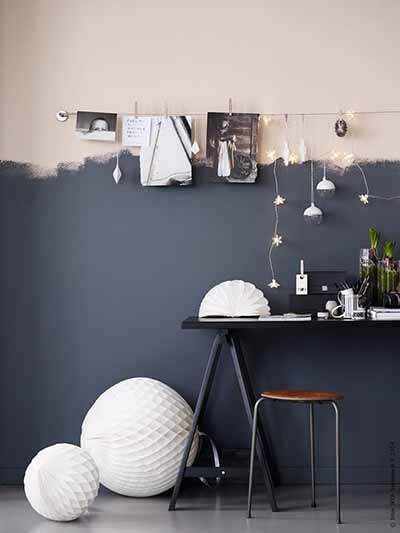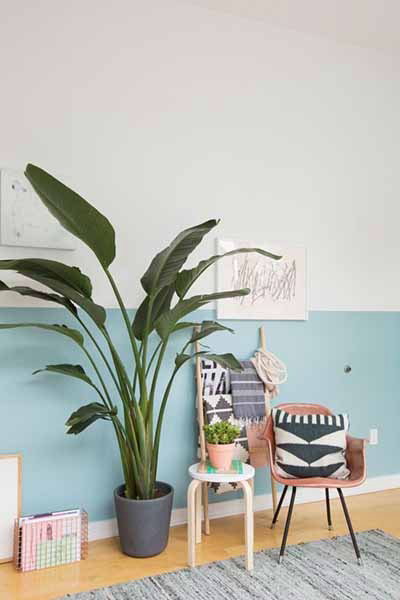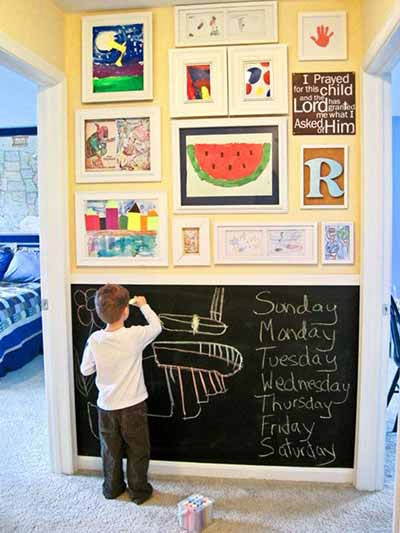 Add some fun to your living room with cushions, but opt for those that have washable covers. The best materials to go for are microfiber or polyester.
7. Woody Windows
Wipeable wooden blinds are your best option! They let a lot of sun into your home, which makes your living room feel bigger. Avoid long draping curtains as they're a tripping hazard.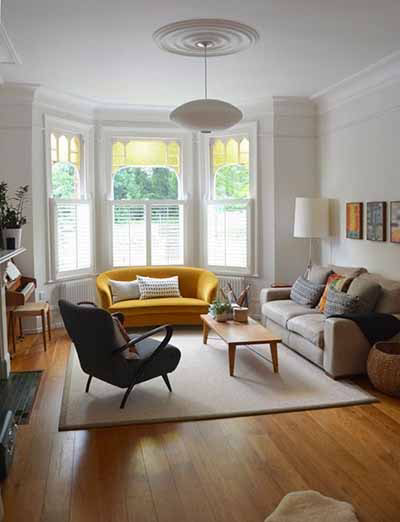 There will never be enough space to store your kid's toys, so create space whenever you can! Get creative with cloth-covered boxes. They are easily stored when you don't need them. Place them on shelves near the ceiling for more space (or if you don't want your kids to have access to them, hehe). This can also help to create the illusion of height in your living room!
9. Mesmerizing Maps
Decorate your living room with artworks, but don't go full steam with a kid theme. Instead, our go-to is always a enlarged map in the living room. Maps are mesmerising to both adults and kids, so your whole family is bound to love it!
A great idea is also to mount up your kid's drawings! It encourages them to be more creative and remind yourself how talented they are.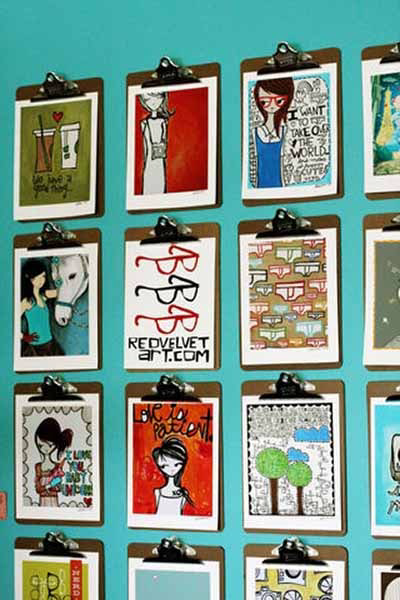 10. Lift Your Lights
Love an industrial exposed lighting cord? Us too, but it can get dangerous with kids around. If you want them in your living room, make sure they are not within reach of your kids. We encourage wall-mounted lighting so it doesn't become a choking hazard for your kids.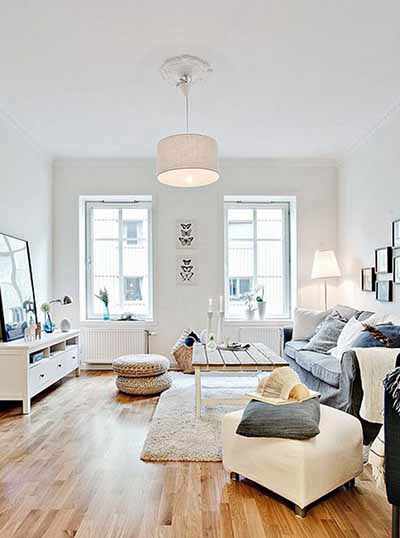 11. Live In Open Space
Choose an open floor plan so the openness encourages your family to get close to each other. Besides, your kids need that extra space to run around!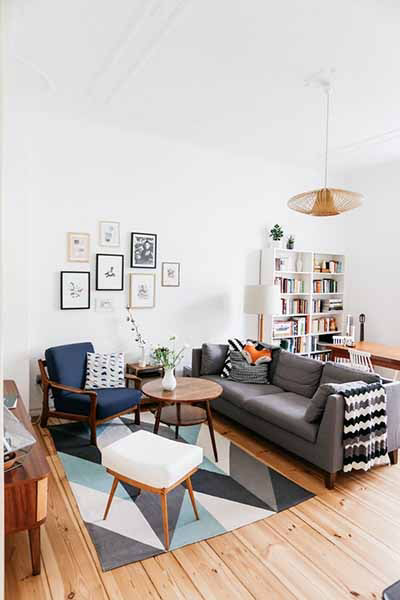 12. Decorative Books
The easiest and best way to accessorise your living room is with books! They're safe to play with, and it is always good to get them into the habit of reading when they're young.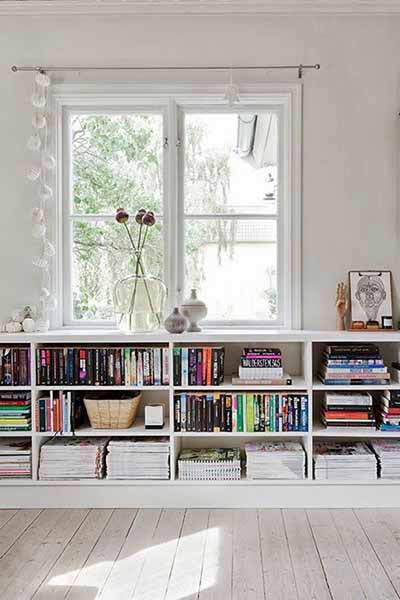 13. Always Be Prepared For Disasters
Now that you have a beautiful and kid-friendly home, all you need is a stash of wipes and stain removers in key spots around the living room so you can grab them quickly.
14. Swing it!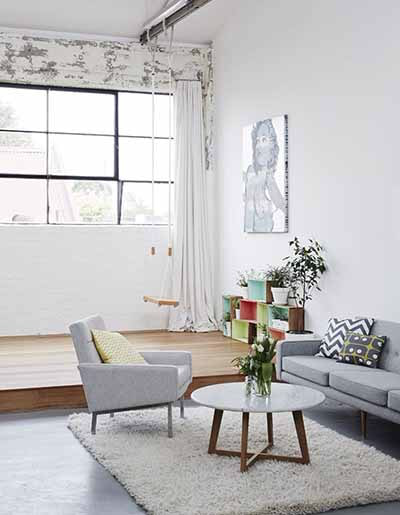 Kids are messy and destroy everything they touch, but its not the end of the world. Remember to laugh it off with your partner, and be thankful for the joy that your kids bring to the home.