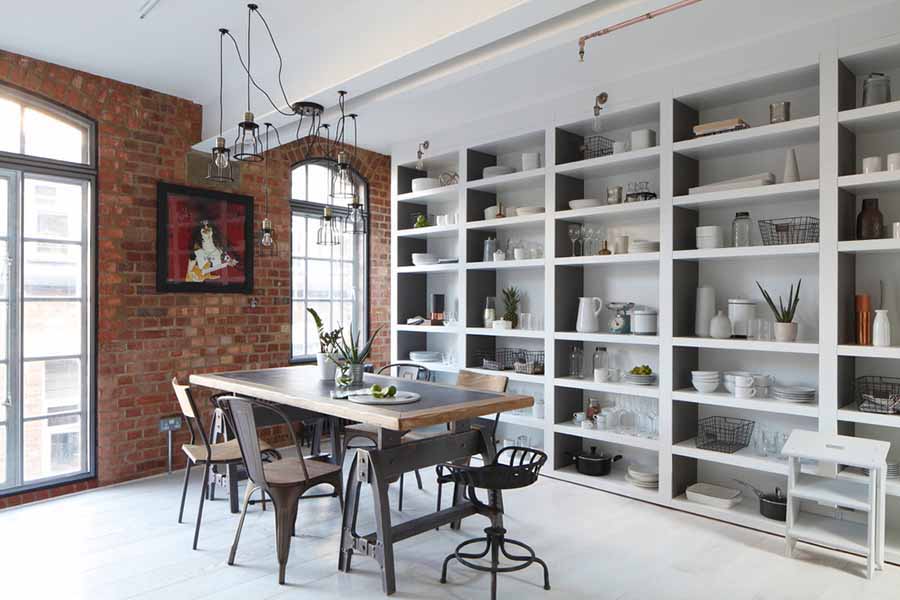 Don't know how to revamp your dining room? Fret not, here are some tips on how to mix and match dining table and chairs to get the perfect dining room! You will be amazed as to how these combinations can add a tinge of vibrance, style and uniqueness to your dining room.
1. Vary The Height
Can't decide whether to get chairs or benches for your dining room? Why not both! Try having a mixture of both, just like this dining area. The bench and metal chairs help to balance out the dining room, allowing the emerald armchairs to stand out without looking over the top.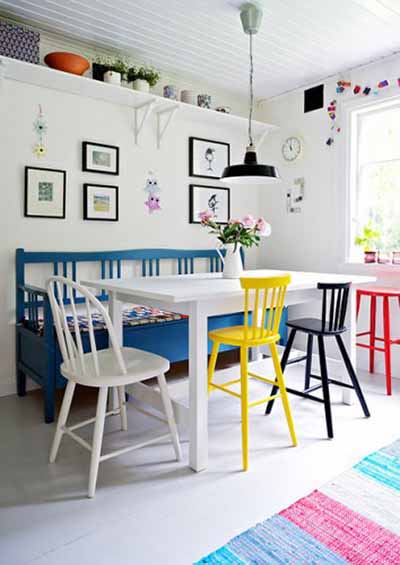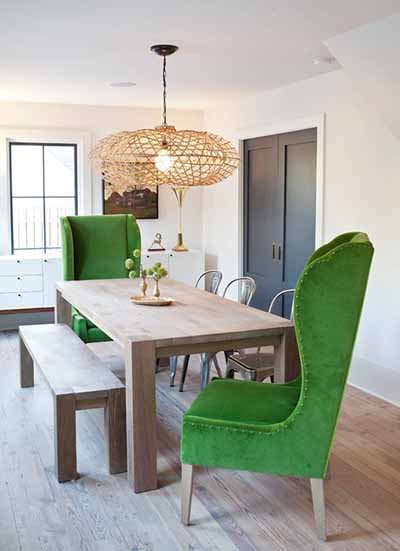 2. Don't Be Afraid To Experiment With Colours!
How lively do these dining rooms look? The pairing of a simple dining table and colourful chairs can really brighten up your previous dull looking dining room.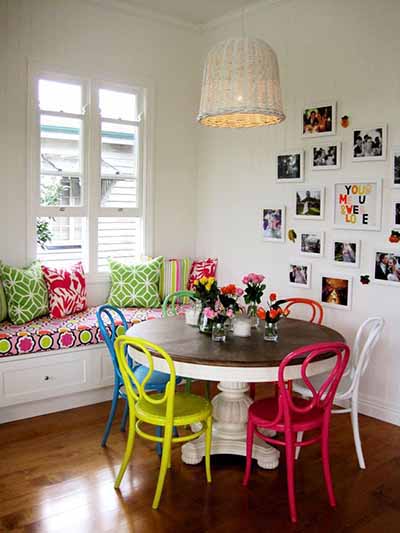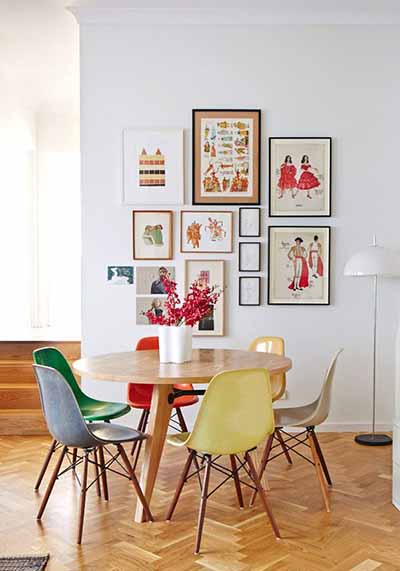 3. Styling Different Designs
Perhaps the colourful combination of chairs may be too bold for some. An alternative would be to get chairs of the same colour but with different designs.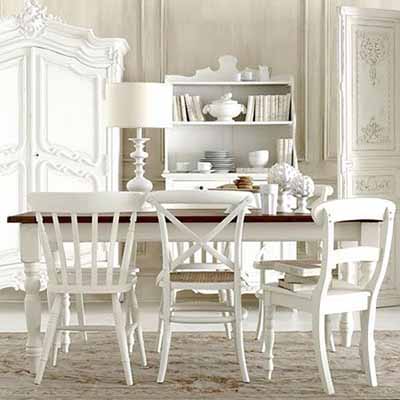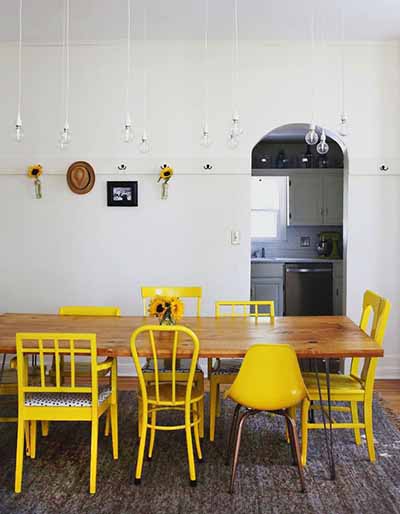 4. Mixing Textures….? Why Not!
Try pairing chairs of different texture with your dining table. Taking inspiration from the picture below, try matching your wooden dining table with rattan and metal chairs.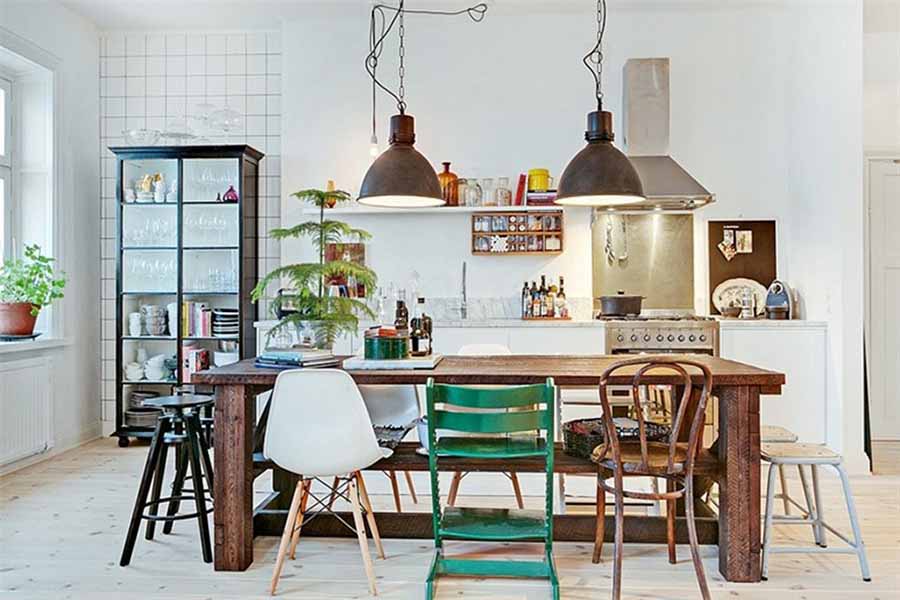 5. Playing With Themes
Another way to make your dining room look different is by mixing two different themes. Looking at these dining rooms, the combination of vintage and modern theme turns out to be a good mix. Try pairing your vintage wooden table with modern chairs for a little twist.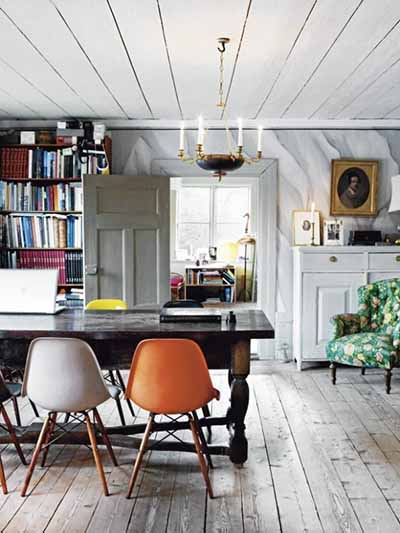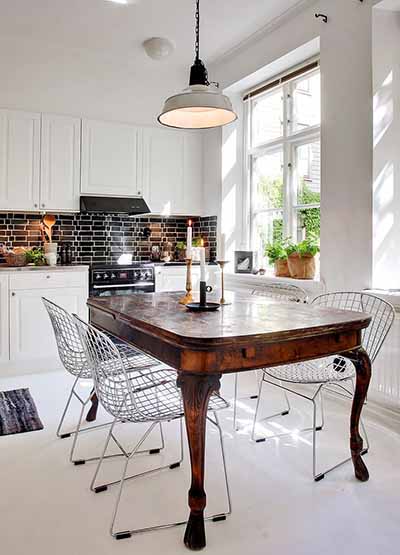 6. One Chair = Big Difference
Try pairing a different chair to the set of dining table and chairs. That one different chair can really change your ordinary looking dining room to a unique looking dining room in a instant!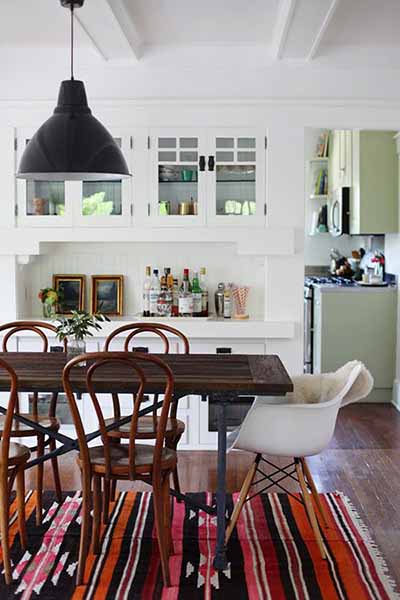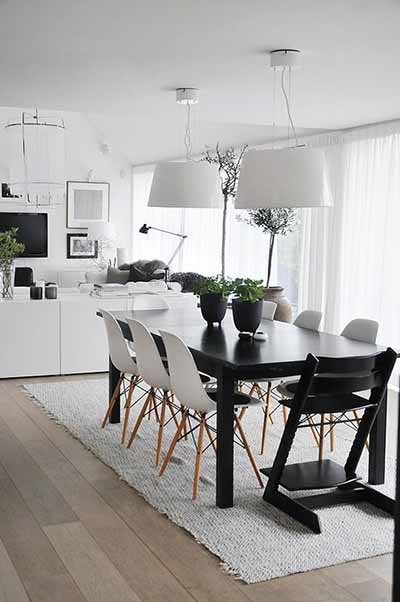 If you really can't decide, we have just the thing for you! Our kitchen sets are specially curated to make sure your dining area is stylish without breaking a sweat or the bank.