Image Source: Digital Art for All You Robots
Have limited space for a study area in your home? Stressed by all the clutter on your desk? Fret not, here are 8 tips to help you to make the most of a small space to maximise your productivity.
1. Keep the design simple and uncluttered
Image Source: Home Designing
Although full shelves stacked with books and ornaments exude opulence, it's best to keep it simple if you have minimal space in your home for a study area. This does not mean your study has to be absolutely bare but try to keep design elements to a minimum with one or two art decor and ornaments. This will prevent over-cluttering an already small space.
2. Utilise Odd Nooks Around the House
Image Source: Homes to Love
Sometimes there just aren't enough rooms in the house to have a dedicated study room. However, you can get creative by using odd spaces in the apartment, such as the space underneath the stairs or by fitting study tables and shelves in between odd pillars.
3. Minimise Clutter With Smart Organisation
Image Source: IKEA
Smart organisation units are key to keeping your work area neat and tidy, freeing up more space for actual work. You can be creative about this too. Instead of installing shelves, you could mount desk organisers to the wall; a much more efficient method for sorting and storing documents.
4. Mount Shelving Units to Create a Wall Desk
Image Source: Homes to Love
Wall shelves are a great way to create a makeshift working area when there is limited space. Simply mount them against an empty wall in your house, and vary the heights depending on whether you prefer a sitting or standing desk.
5. Place a Desk Near a Window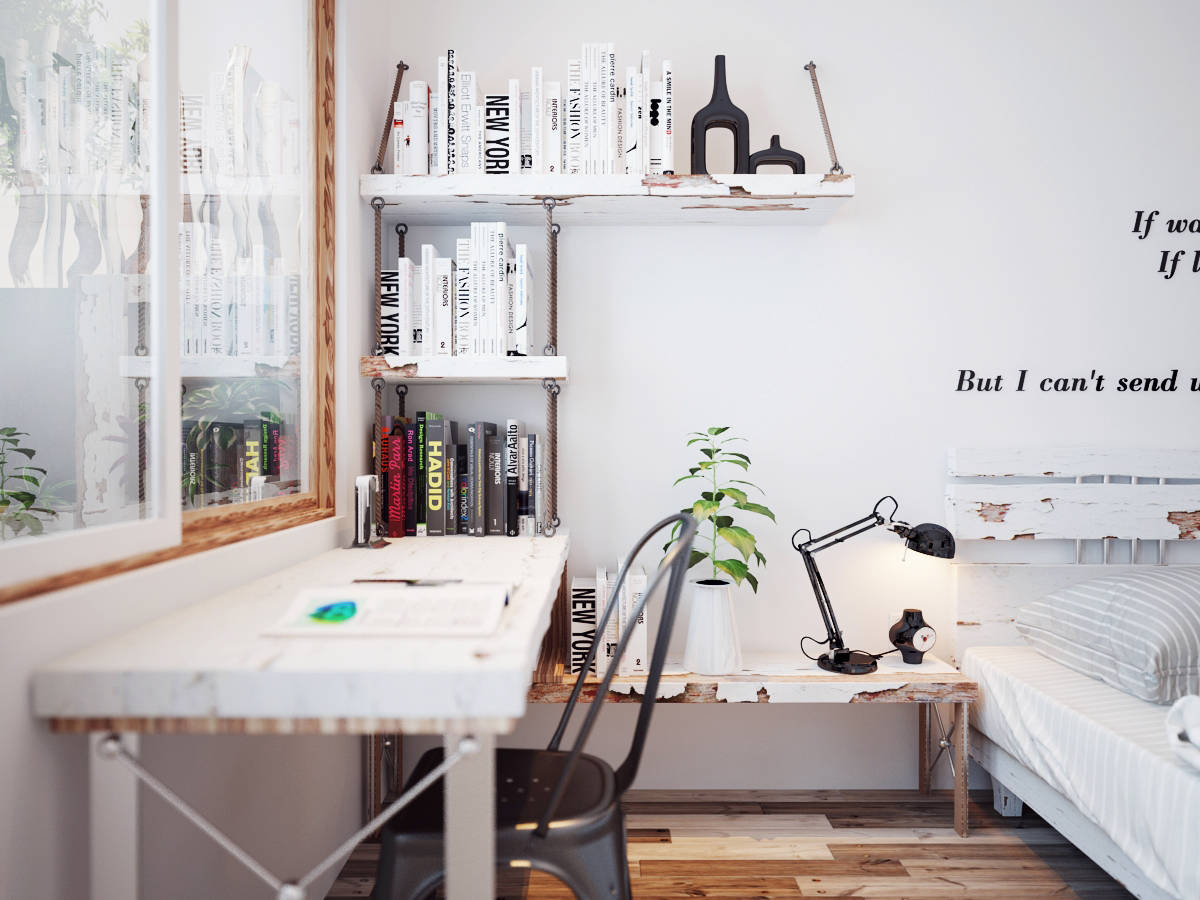 Image Source: Minimal Desks
Study desks near a window makes for a great workspace, as it's perfectly sized (not too big or small) and has an abundance of natural light. You can integrate this area with the adjacent room or partition it with a glass door, to keep the area looking roomy.
6. Use Walkway Space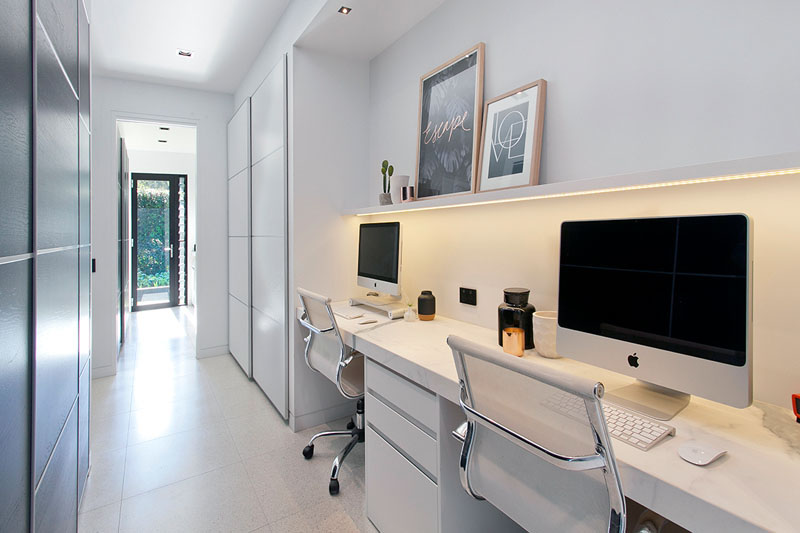 Image Source: Contemporist
The unused space in the walkway is another great place to build a study area. If your corridors are wide enough, you can have a full desk with chairs, otherwise simply mount shelving units for a makeshift wall desk.
7. Hide Study Spaces Behind Closed Doors
Image Source: HGTV
Cupboards and built-in desks are great for hiding away study areas when they are not in use. This will help keep your apartment looking neat and tidy.
8. ...or Under Beds
Image Source: Inexposed
For the smallest of spaces, you can't go past a classic bunk bed + work area combination. We all probably had these as children, but there are some fantastic loft-style beds with desks for 'all grown up' working spaces.