Hallways are an area of the home that receive one of the highest levels of foot traffic. However, compared to the other areas of our home, our hallways don't quite receive the same amount of attention and care, in terms of design and decor. Whilst the hallway isn't a "room" per se, this certainly doesn't mean that it should be neglected! Here are 5 creative hallway decoration ideas that you should consider incorporating in your own home:
1. Curate your private home gallery
Turn your unassuming hallway into your own personal museum-worthy gallery. Apart from giving you the opportunity to display some of your favourite family portraits, photos and artwork, doing so also instantly gives your space a more personal touch. Furthermore, this idea will also help to boost your mood, particularly on rough(er) days, as you walk past them and reminisce some of your favourite memories that are associated with some of these photos and/or artwork. Additionally, if you weren't going to display your photos and artwork here, they'd probably just end up collecting dust in storage. Hence, why not put them to good use and display them in you hallway?
For a more cohesive look, be sure to choose coordinated frames in a single colour.
2. Liven up the space with mirrors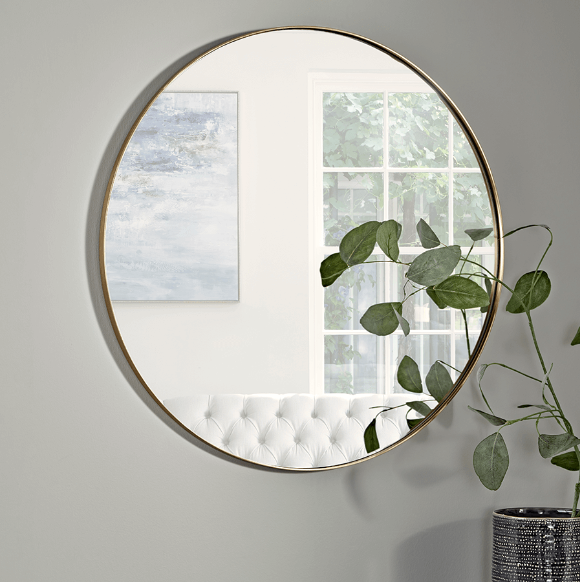 Have a hallway that's relatively narrow and dark? Liven up and widen the space with the use of some mirrors! Adding mirrors on the walls of the hallway or at the end of the hallway can make it feel brighter and more spacious. Consider playing around with some uniquely shaped mirrors that can serve as a statement piece without overwhelming the rest of the space.
3. Lay down a rug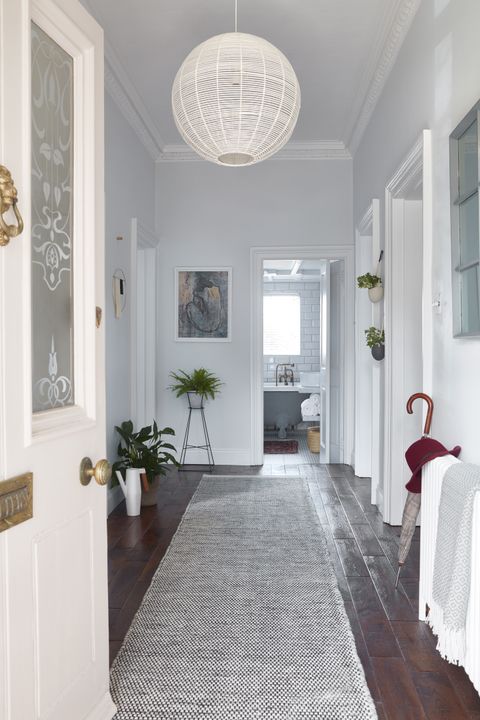 Add some visual interest to your hallway with the addition of a nice rug. Apart from creating a nice comfortable surface for your feet to walk on, a rug can help to add some definition and personality. Rugs are also great at helping to achieve a warmer and more inviting space.
Just remember to take note of the measurements of your hallway before you purchase your rug though! You'd definitely not want to have your rug arrive, only to realise it won't fit.
4.Generate additional storage space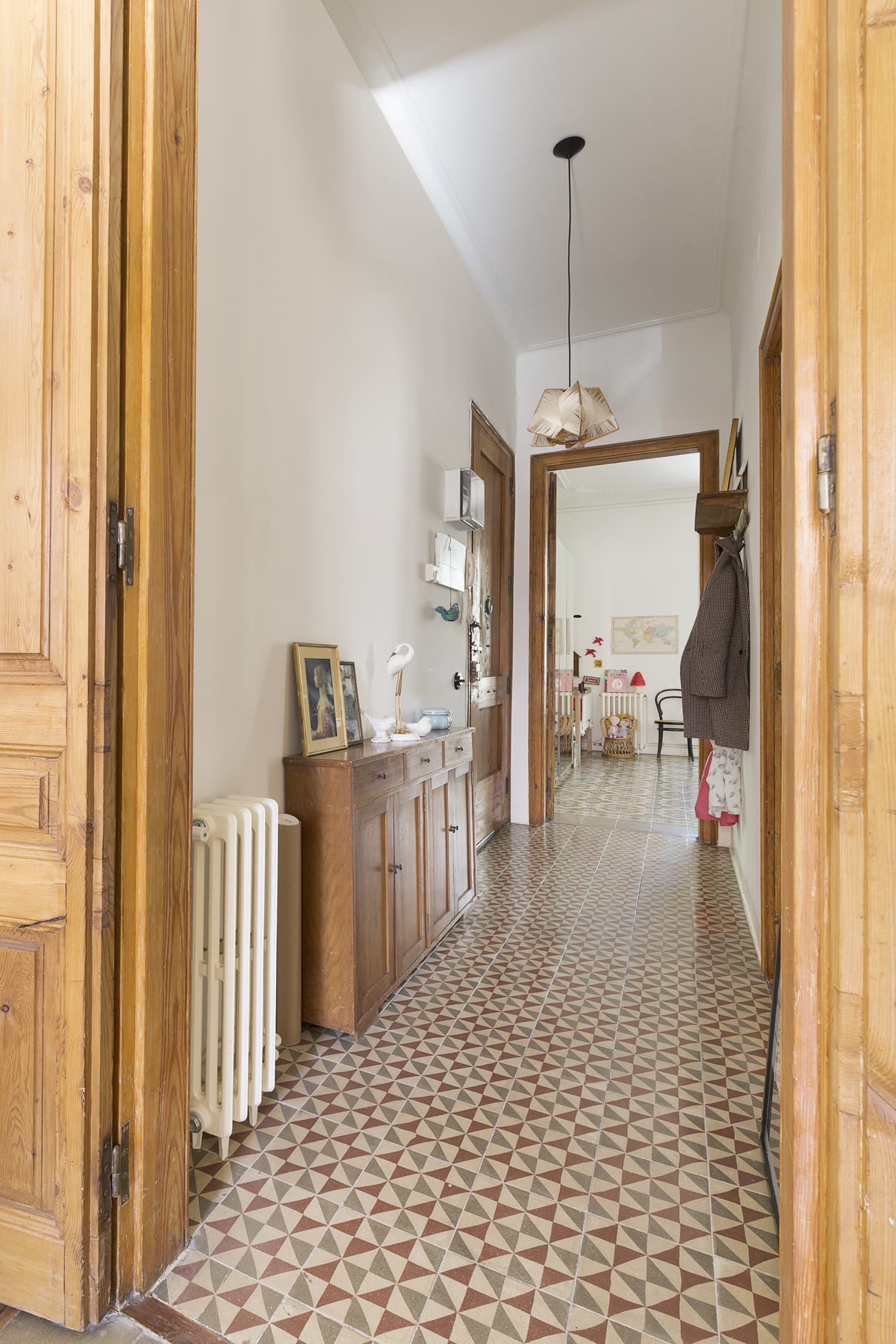 Land is extremely limited in Singapore — a fact that all Singaporeans would be familiar with. Singaporean homes, likewise, don't typically have the luxury of space. This reality thus often necessitates the need for us to be extremely creative with how we maximise our space. Even with the utilisation of some of the most creative and efficient ways to maximise our space, everyone could probably always benefit from having some additional storage space. Your hallway is certainly an area that you should try to capitalise on, as it actually has lots of potential to provide additional storage space to store all your knick-knacks and miscellaneous items.
Furnish your hallway with pieces like sideboards that will be able to store your belongings in one place, whilst creating the impression of a clutter-free space. Alternatively, if you're a bookworm, you could furnish the space with pieces like bookshelves, to create a mini library to store and display your wide collection of books!
Kyrell Bookshelf — $1099 | Shop here
Dakota Sideboard 1.8m — $1299 | Shop here

5. Create more storage without eating into your walking space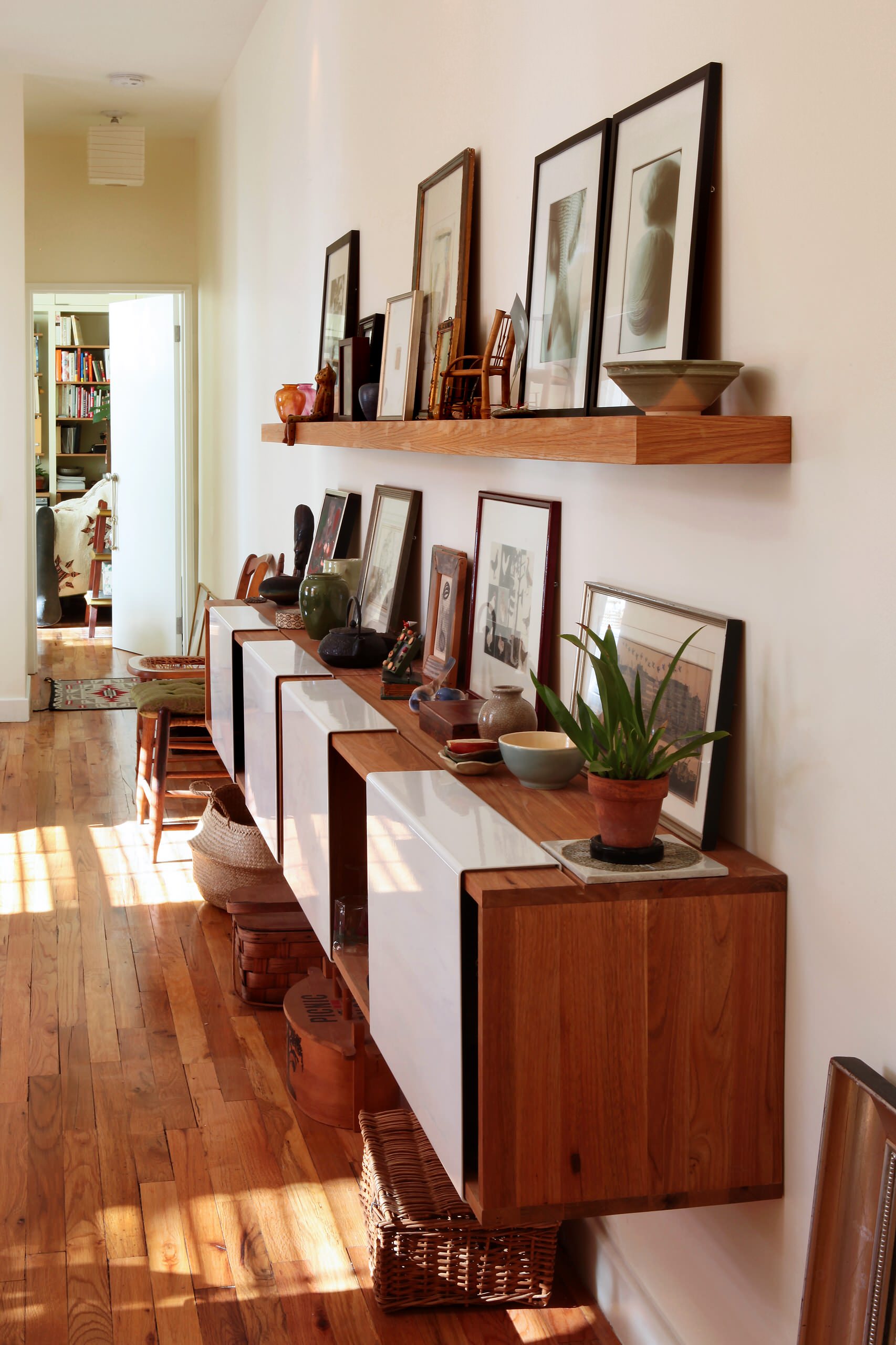 In need of additional storage space but your hallway is a little too narrow to fit any furniture? Consider installing some wall shelves instead. Apart from adding functional storage space without eating into your limited walking space, they can also add some depth and pizazz to your hallway. As an added bonus, they're also relatively easy to install, requiring little time and effort!
Acacia Block (available in 5 colours) — $49 | Shop here

Cubist Large Wall Shelf (Natural, Black) — $79 | Shop here
Now that you've reached this point of this article, we hope you've managed to get some inspiration on how to decorate your hallway. For any questions or enquiries regarding our products, feel free to reach out to our customer support team at wecare@hipvan.com or our live chat and we'll be more than assist you! Happy decorating!