Most apartments and flat in Singapore don't usually have a designated entryway or foyer. While they might seem like an unnecessary use of space, crafting an entryway can serve to create a nice space to welcome your guests as well as yourself, after a long day at work! It's also a useful space to store all your shoes and to check how you look, one last time, before you head out the door. Creating an entryway is simple, and here are 5 entryway decorating ideas to consider, so that you can always welcome your guests in style!
1. Gallery wall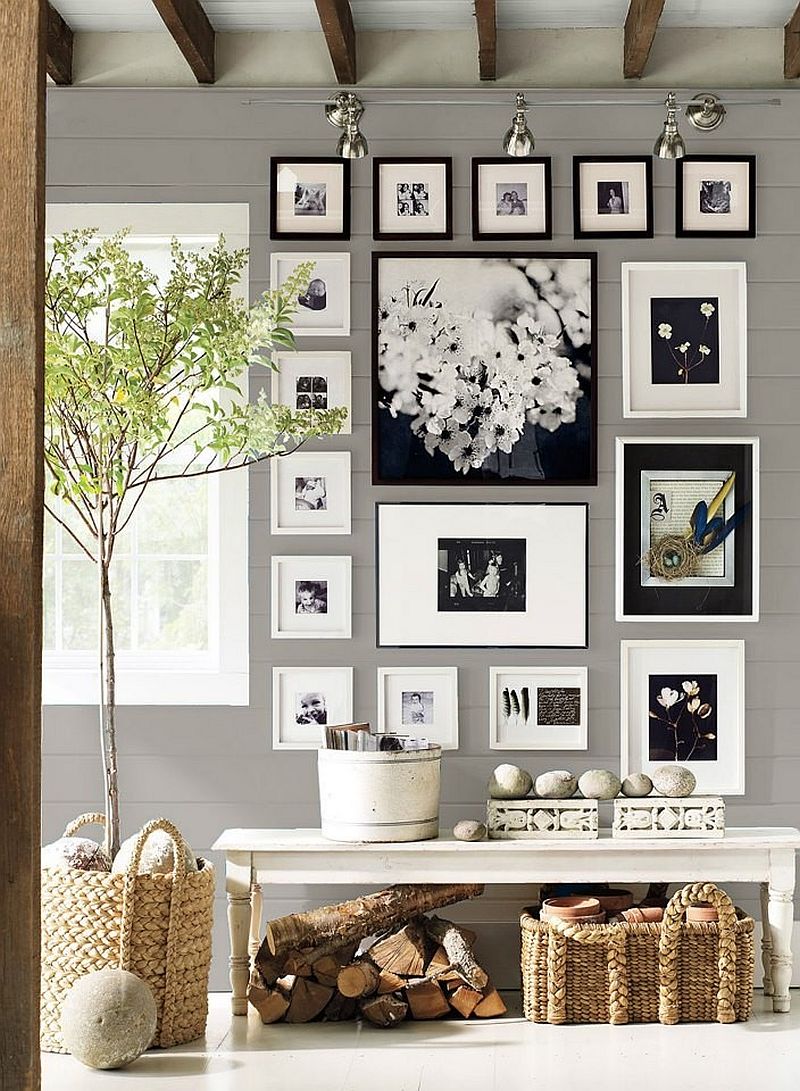 To create a more artistic entryway, try creating a gallery wall by your door! All you need are some frames as well as a couple of prints, artwork or your favourite pictures, and you'll be well on your way to creating your very own work of art that will welcome both you and your guests whenever they first enter your home!

2. Brighten the area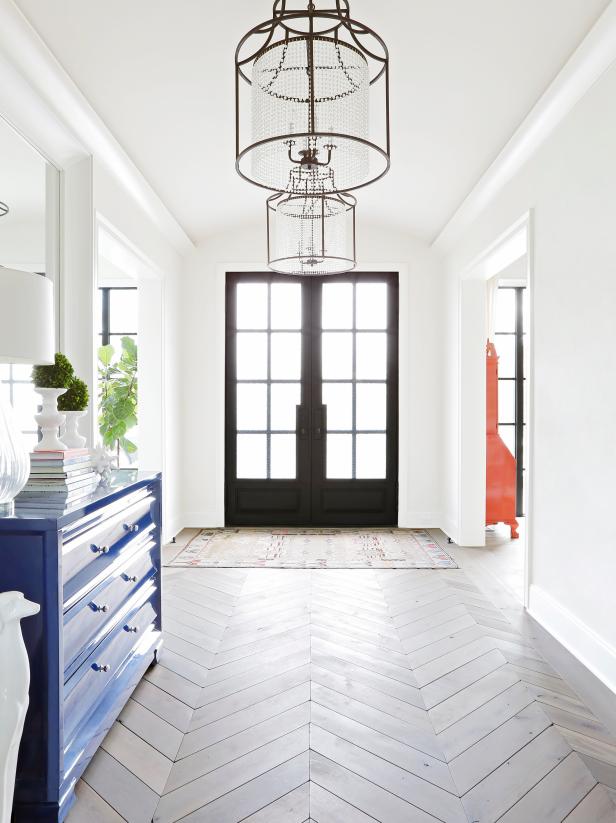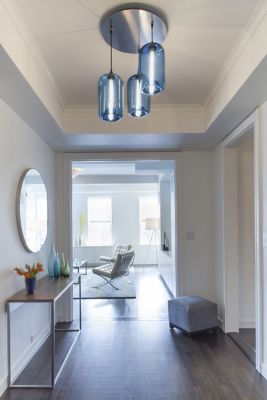 There's nothing more uninviting than a home that's dark and cold. So it'd certainly be a good idea to invest in some good lighting for your entryway, to create a more inviting atmosphere which will certainly give your guests a better first impression of your home!
3. You can never go wrong with a bench and mirror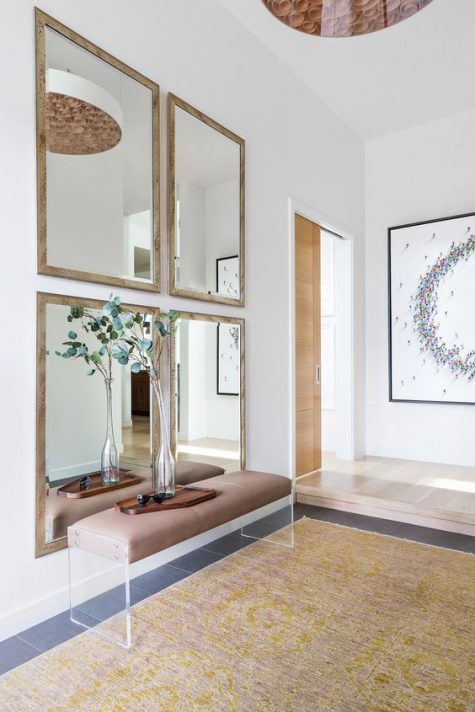 Creating a stylish entryway is simple with a bench and mirror. A mirror, and more specifically an oversized one, can help to occupy a fair bit of space on your walls to make them feel empty, whilst also serving to create the illusion of a larger and wider space. Purchasing mirrors that are uniquely shaped can also serve as artistic statement pieces that will instantly dress up your space. Mirrors in entryways are also great since they'll allow you to take a final look at your outfit before you head out of the door. More importantly, they provide a spot for all your #OOTD pictures! Complement this space with a nice bench, which can help to complete the space whilst providing a spot for you and your guests to sit and put your shoes on.
4. Dress up your shoe cabinets and racks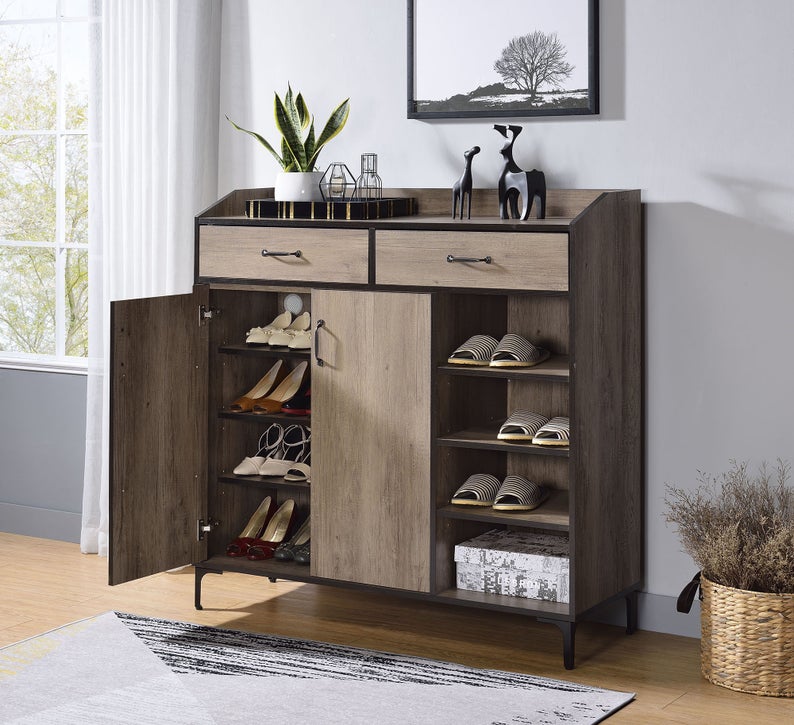 Common pieces of furniture that are often found in the entryways of Singaporean homes are shoe cabinets and racks, which are great for storing all our favourite footwear and keeping them neat and organised in one place. However, rather than leaving the tops of your shoe cabinets and racks bare, try elevating their look with some decorative pieces like candles, vases, decorative accents or even unique looking trays and containers that can be used to store your keys and loose coins!