If you're going to be spending hours on end working, studying or gaming at your desk, you should definitely invest in a good office chair. Apart from helping to make your life much more comfortable, a good office chair should also be able to provide you with ample support to get you through those long working hours, so that you'll be able to maintain your productivity and performance throughout the day. With a good office chair, you'll also be able to bid farewell to aches and pains in your back and neck.
So, what exactly is a good office chair? Well, here are 4 key things to look out for when choosing the right office chair that supports you:
1. Does it have ample back support?
A good, supportive office chair can help to combat the typical experiences of fatigue and discomfort that arise from sitting in the same chair for hours on end, making those long hours much more bearable. Working in a comfortable chair can help to boost productivity and work performance as you'll be able to fully focus on completing your work, without having to deal with discomforts like aches and pains in your back and neck.
Look out for chairs that provide lumbar support, providing your lower back with support in such a way that prevents you from slumping as the day progresses. Good lumbar support is essential to preventing back strain as well as compression on the lumbar discs in your spine.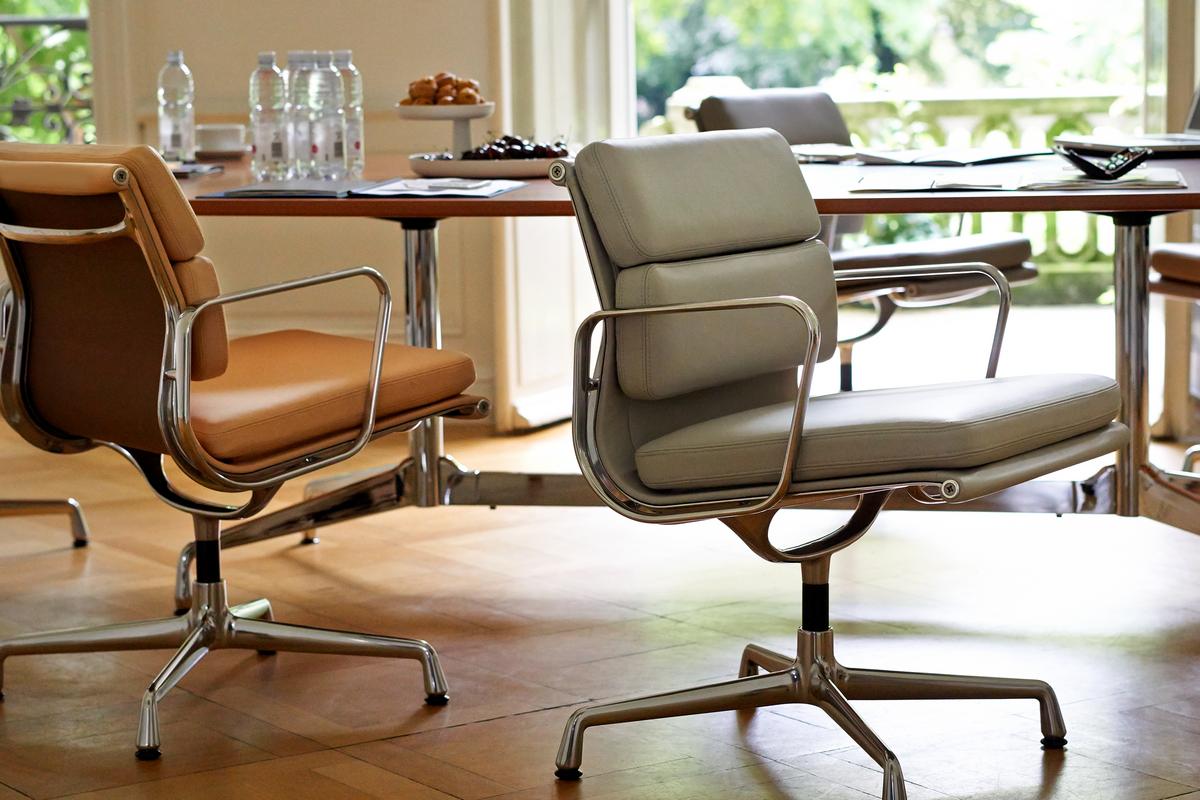 Eames Soft Pad Mid Back Office Chair Tan (PU) — $169 | Shop here

2. Is it adjustable?
To maintain good seating posture at your desk, your thighs should be horizontal to the ground and your feet should also be able to lie flat on the floor. A good office chair should thus allow you to adjust its height, so that you can maintain good posture.
(Image Credit: Posturite UK)
You should also look out for an office chair that also has adjustable backrests, so that your backrest can be positioned in ways that suit every task. For instance, when you need a short break after working for hours on end, your office chair should allow you to lean back and have a good slouch — a movement that stimulates blood flow — whilst still keeping your back supported.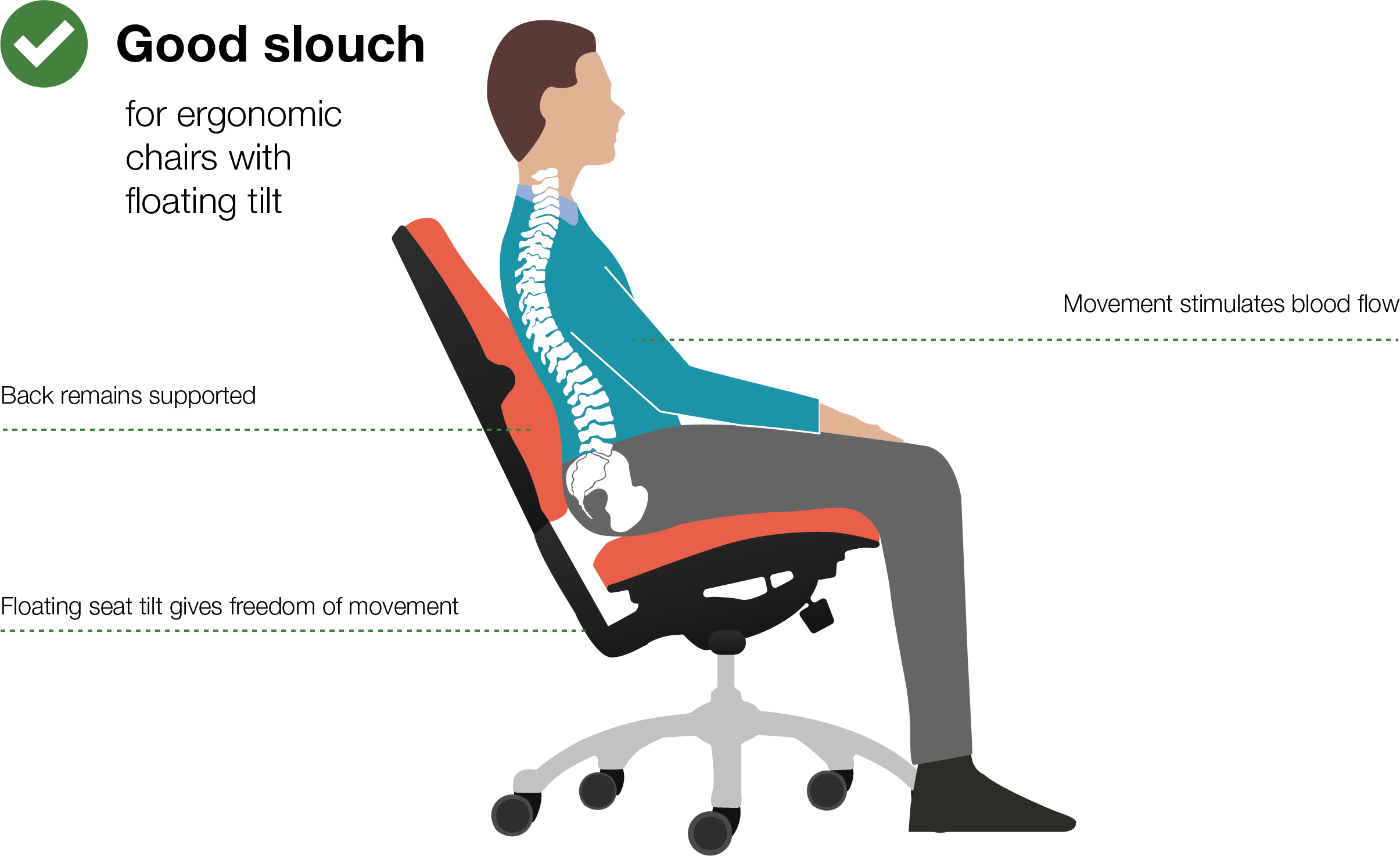 (Image Credit: Posturite UK)
3. Sufficient seat depth and width
Another key thing to look out for in a good office chair, when trying to create the perfect seating experience, is a seat that is sufficiently wide and deep so that you will be able to sit on it comfortably.
For those who are taller, look for a chair with a deeper seat. On the other hand, if you're not as tall, opt for a chair with a more shallow seat. In an ideal sitting position, you should be able to sit with your back against the backrest, with an approximate gap of 5-10cm between the back of your knees and the seat of your chair.
4. Breathable materials
Lastly, when choosing a new office chair, always look out for one that has a breathable fabric, and one that will prevent the chair from becoming hot and uncomfortable after sitting in it for a couple of hours. While leather chairs are the most comfortable and perfect for working in an air-conditioned room, mesh chairs have better breathability, making them a better choice for Singapore's hot and humid weather. Being sweaty while trying to get your work done is never a pleasant experience!
Eames High Back Mesh Office Chair Black — $119 | Shop here
Cory High Back Office Chair (Grey) — $109 | Shop here
It's time to invest in your posture and get the best office chair that will support you through your long days at your desk! For any questions regarding our office chairs, feel free to reach out to our customer support team at wecare@hipvan.com or our live chat, and we'll be more than happy to help! Happy shopping!
References: