Who said fried food can't be healthy (or healthier, at the very least)? If you recently purchased a new air fryer and are looking to try out some recipes with it, here are 6 healthy air fryer recipes that you need to give a shot, right now!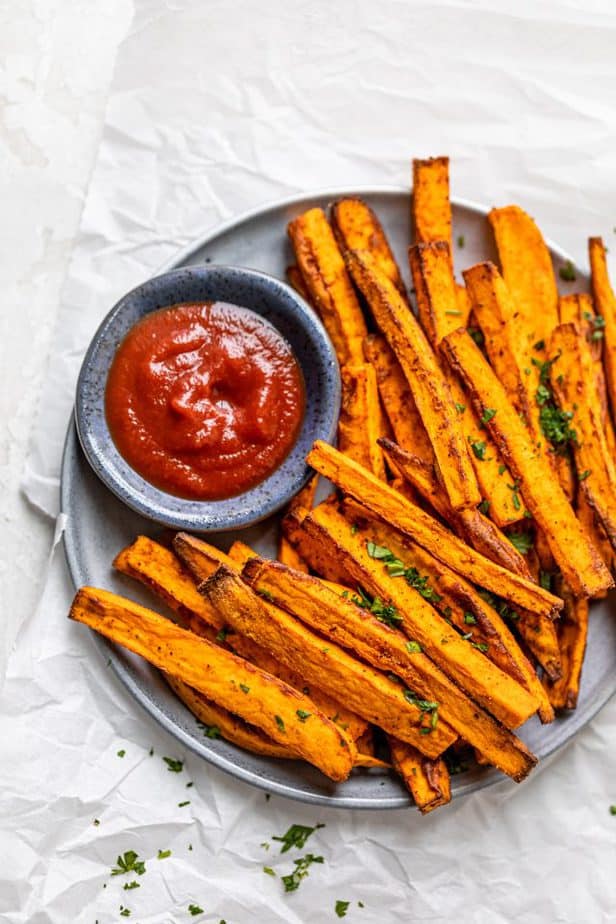 Recipe adapted from:
Feel Good Foodie
What you'll need:
Directions:
Pre-heat your air fryer to 1

95°C.

Whilst your air fryer is pre-heating, peel the sweet potatoes using your vegetable peeler, then slice them into 0.5cm thick sticks.

In a large mixing bowl, toss your sweet potatoes with olive oil, salt, garlic powder, paprika and black pepper.

Cook your sweet potato fries in 2-3 batches, depending on the size of your air-fryer's basket. For crispy fries, make sure you don't overcrowd your basket! Each batch should take approximately 12 minutes, and should be turned half way.

Serve immediately with your favourite condiments.
2. Fried Chicken Wings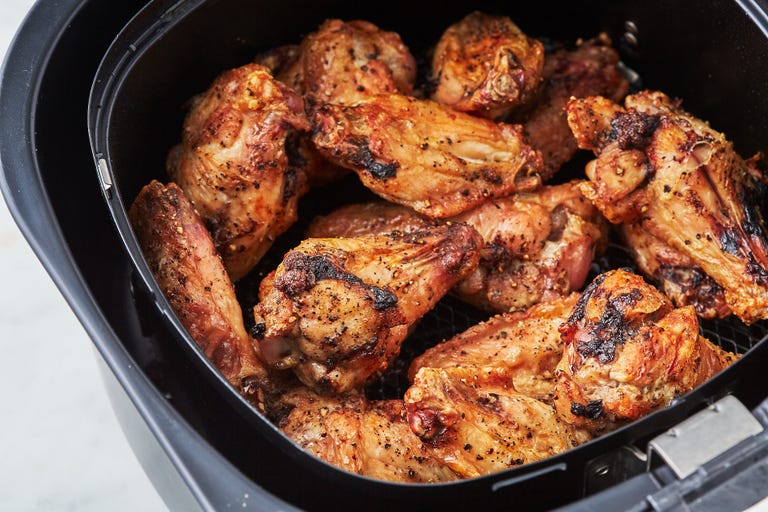 Recipe adapted from: delish
What you'll need:
Directions:
Pre-heat your air fryer to 195°C and coat the inside of the air fryer with some non-stick cooking spray.

In a large-sized mixing bowl, season your chicken wings with some salt and pepper, and mix thoroughly.

Cook your chicken wings for 24 minutes. At the 12-minute mark, remove the air fryer tray and flip the wings, before leaving to cook for the remaining 12 minutes.

Increase heat to 205°C and cook for an additional 5 minutes.

While the chicken wings are still cooking, combine the hot sauce, melted butter, Worcestershire sauce and garlic powder in a medium-sized mixing bowl.

Once the chicken wings are ready, gently toss them in the sauce to coat.

Serve hot.
3. Italian-style Meatballs
Recipe adapted from:
Cooking Light
What you'll need:
Directions:
Preheat air fryer to 205°C.

Heat oil in a medium nonstick pan over medium-high heat. Add shallots and cook until softened, 1 to 2 minutes. Add garlic and cook just until fragrant, 1 minute. Remove from heat.

In a large mixing bowl, combine bread crumbs and milk. Let stand 5 minutes.

Add cooked shallot and garlic to bread crumb mixture, along with beef, turkey sausage egg, parsley, rosemary, thyme, mustard, and salt. Stir to gently combine.

Using your hands, gently shape mixture into 1 1/2-inch balls. Place shaped balls in a single-layer in air-fryer basket. Cook half the meatballs until lightly browned and cooked-through, 10 to 11 minutes. Remove and keep warm.

Repeat with remaining meatballs.

Serve warm meatballs with toothpicks as an appetiser or serve over pasta or rice as a main dish.
4. Roasted Asian-style Broccoli
Recipe adapted from: Food Faith Fitness
What you'll need:
Directions:
Cut the broccoli into florets.

In a large bowl, toss the broccoli, oil, minced garlic and season with sea salt. Make sure the oil covers all the broccoli florets.

Spread the broccoli into the wire basket of your air fryer, in as single of a layer, as possible, trying to leave a little bit of space between each floret.

Cook at 205°C until golden brown and crispy, about 15 – 20 minutes, stirring halfway.

While the broccoli cook, mix together the honey, soy sauce, sriracha and rice vinegar in a small, microwave-safe bowl. Once mixed, microwave this mixture for 10-15 seconds, until the honey is melted and evenly incorporated.

Transfer the cooked broccoli to a bowl and add in the soy sauce mixture. Toss to coat and season to taste with more salt, if necessary.

(Optional) If desired, stir in the peanuts and squeeze lime on top.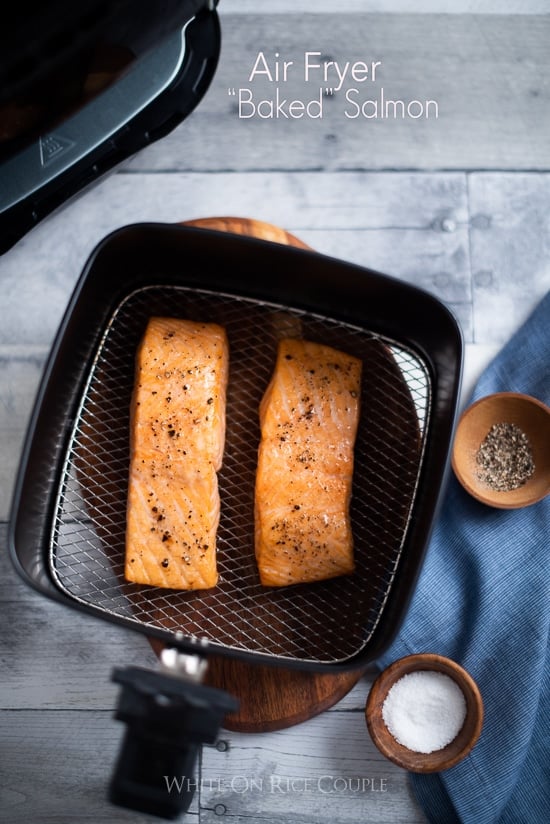 Recipe adapted from: White On Rice Couple
What you'll need:
Directions:
Preheat air fryer at 180°C.

Evenly coat salmon with oil. Season salmon fillets with salt and pepper on both sides.

Place salmon fillets in air fryer basket and cook for 7-10 minutes, or to your preferred doneness.

Serve warm.
6. Brownies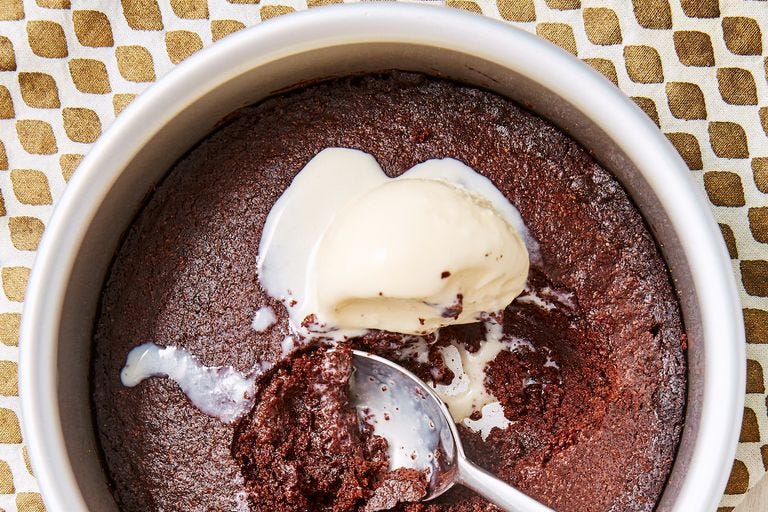 Recipe adapted from: delish
What you'll need:
Directions:
Pre-heat air fryer at 175°C.

Grease a 6-inch round cake pan with cooking spray or butter.

In a medium bowl, whisk to combine sugar, cocoa powder, flour, baking powder, and salt.

In a small bowl, whisk melted butter and egg until combined.

Add wet ingredients to dry ingredients and stir until combined.

Transfer brownie batter to prepared cake pan and smooth top.

Cook in air fryer for 16-18 minutes.

Let cool 10 minutes before slicing.
References: