A guest contribution by MetroResidences
Image source: Housely

Are you planning to move into a new apartment, spruce up your space for an upcoming festival or simply discarding old and worn furniture to make way for more sophisticated and chic looking ones? Regardless of choice, much time and effort will be required to make decisions on the types of furniture to procure and whether style fits the overall theme of your new space. With numerous online furniture stores providing affordable and a variety of designer replicas and collections to choose from, it significantly helps to reduces the inertia for you to make a decision.
However, the common and yet practical question raised would be, 'Where am I going to stay during the renovation and how much will I have to incur?' How you can get through the chaos of furniture moving, dust and drilling without disrupting your day to day activities like work, quality time with your family and personal down time?
Here are a few degrees of renovation and furnishing you might embark on, accompanied with the most practical choice of action you can take to find a temporary place to stay, if needed.
1. Re-furnishing a few key items



Source: Houzz

Maybe you got your inspiration from Pinterest and decided to find a similar sofa. If you buy sofas online, most stores will have it delivered to you at your preferred time and help you assemble the furniture on the spot. All you have to do is to move out your old and worn out furniture, dispose it responsibility in designated areas in your neighbourhood and let the movers to the rest. With minimal dusts and disruption caused, there is no need to move!



2. Renovation of kitchen and toilets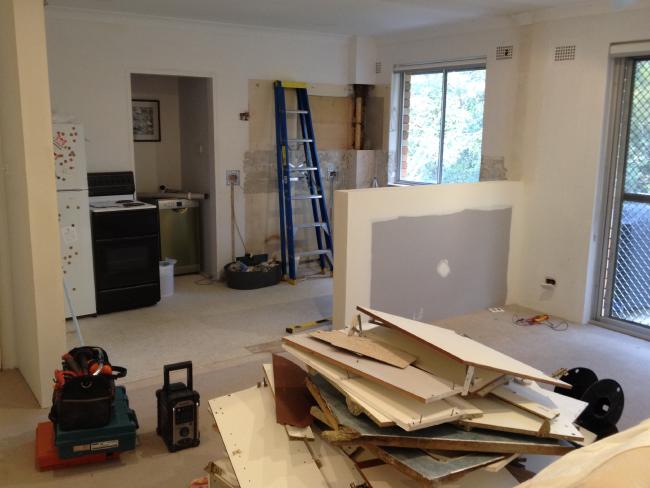 Source: Daily Telegraph

Cooking a meal or simply using the toilet on a daily basis will be an issue for such renovations. After all, the completion of the job does not happen overnight. It'll be a hassle to live with the dust and inconvenience, especially so if there are children in the family. However, you can still overcome these obstacles by getting food delivered to your home or perhaps, use your neighbour's facilities for the time being.




3. Large Scale Renovation / Refurbishment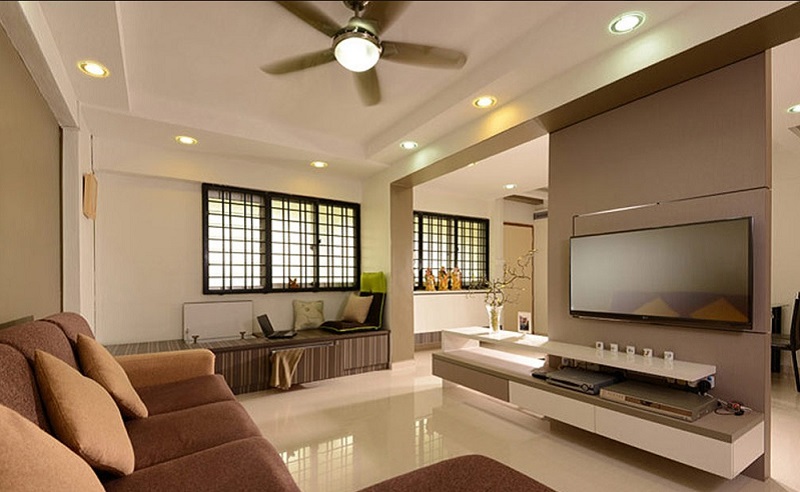 Source: Reno 360

If you plan to carry out major renovations in your existing/new home, such as re-tiling, re-constructing a fixture or a feature wall, installing a false ceiling etc, living through the chaos is not an option as the renovation take at least a month to conclude.

While some have the privilege to move back to their parents' home, not all of Singapore's modest housing can accommodate more than 5 people comfortably. In addition, having to impose on your parents or friends might not be the best way to go about it because of privacy issues.

The option for traditional accommodation carriers like hotels or newer players like Airbnb and MetroResidences can help alleviate your housing woes. Because of the length of stay needed to tide across the renovation period, staying in hotels or serviced apartments may not be the most sustainable because of high costs and inconvenient locations away from schools and workplaces. To accommodate monthly stays, MetroResidences can be a good option for you to consider. The company has over 400+ apartments island wide near transportation amenities, making commuting a breeze.

In conclusion, if finding the right furniture and right accommodation are factors that are holding you back from making your dream renovation, don't worry as we have got you covered!
About MetroResidences
Singapore's leading relocation and corporate accommodation specialist for centrally-located furnished apartments. With over 400 carefully-selected listings in our portfolio, we offer a variety of options over different price ranges.