In land constrained Singapore, we all know that space is a concern. Rooms can get so small sometimes that there's really not much you can do about it. If you have a bit of wiggle room though, here are a few ideas you can try out to make your small room look bigger!
1. When buying furniture, size up.
Furniture selection plays one of the most important roles in making a small space appear larger. It sounds strange, but bigger furniture can actually work in your favour! Instead of buying multiple small furnishings, stick to a few big pieces to keep your room decluttered and minimalistic. As Christine Brun, interior designer and author of Small Space Living puts it:
"Go big or don't bother!"
The minimalistic approach might cost you precious storage space, but fret not, multifunctional furniture like storage sofas and beds are very handy for hiding clutter.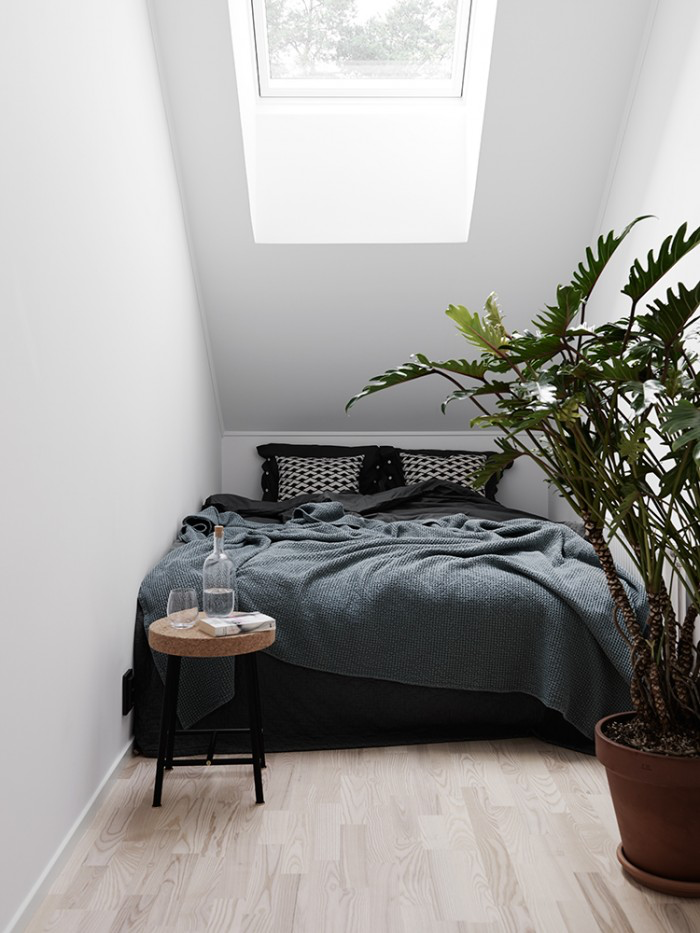 2. Keep it low, long, or leggy.
For small room furniture, try going to extreme heights. Short pieces leave space above it, whilst tall ones make your ceilings seem higher. Furniture with exposed legs also helps to open up floor space, and creates an airy feeling as it allows light to flow through. You can figure out which strategy works best for you and your room!
3. Let your furniture breathe
In a small space, we know the layout of your furniture isn't very flexible, and just having it fit is a blessing. It might be tempting to push everything against the wall, but leaving a small gap between the wall and your furniture could help create an airy feel. If you can, you could even go a step further and arrange smaller furniture at an angle to the wall. The longest length in a room is the diagonal, so angling furniture is a great way to make the most of that space.
4. Use your walls wisely
Matching the colour of your walls to your furniture helps to create a visual flow in your small space. Try picking light colours which are great for creating a fresh and open feeling. Using wall shelves for storage is also a great idea, but beware of overcrowding! It's okay to leave some empty shelf space to achieve that minimalistic look.
5. Spread out your lighting
During the day, let that Singapore sunshine in to maximise on natural lighting! When the sun goes down, try using multiple light sources like table and floor lamps throughout your space to create depth and guide people's vision around the room instead of focusing on one spot.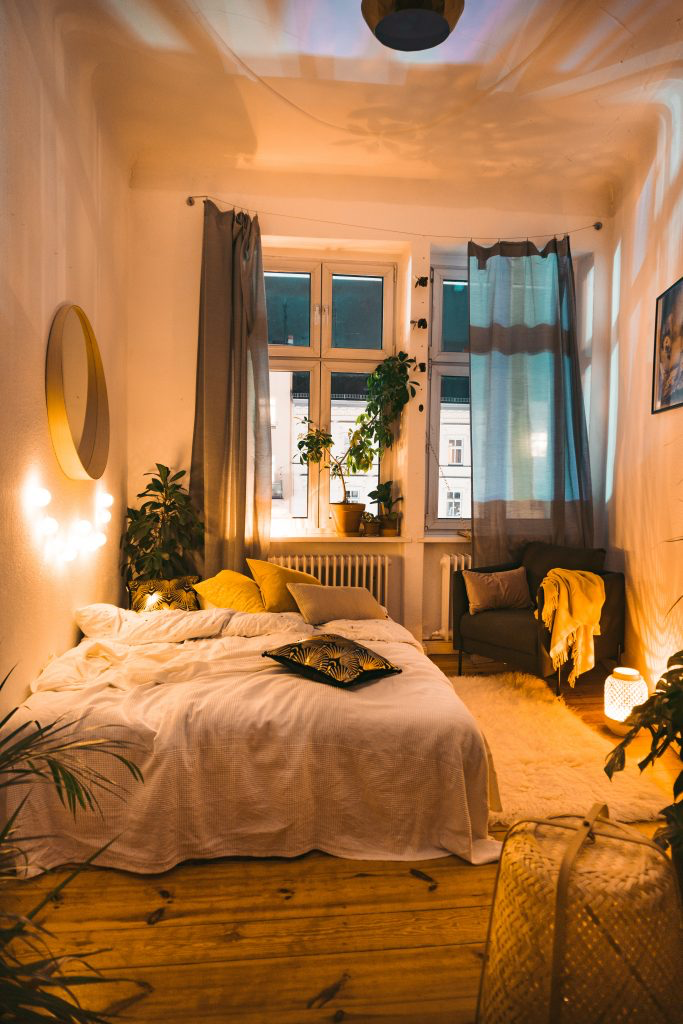 6. Keep decor items minimalistic
No matter how pretty, decor can be clutter too! Here's what interior designer Sabrina Soto uses as a guide:
"Decorative accents smaller than a cantaloupe crowd a room".
That's probably not an exact science, but you get the idea. Especially when it comes to mirrors, the staple small space decor choice, go big.
7. Make small rooms a no rug zone
Got a thing for rugs? We're sorry, but they're hard to pull off in a small room. Rugs are great at sectioning space, which sadly we don't have much of. Plus, they draw attention to the floor, which is usually the most crowded surface in a room. If you want to get creative with patterns, try spicing up the ceiling instead!
8. Make your windows the star of the show
Making a small room appear bigger is all about directing people's vision. Usually, the most spacious thing to look at in a room is the view, so keep your windows easily accessible! Your curtain choices are important for this, as they can be selfish and hog all the attention. Look for neutral and light fabrics, with a curtain railing that extends horizontally past the window enough that when open, the curtains won't obstruct the window at all. Too much trouble? Shutters and blinds work just fine too!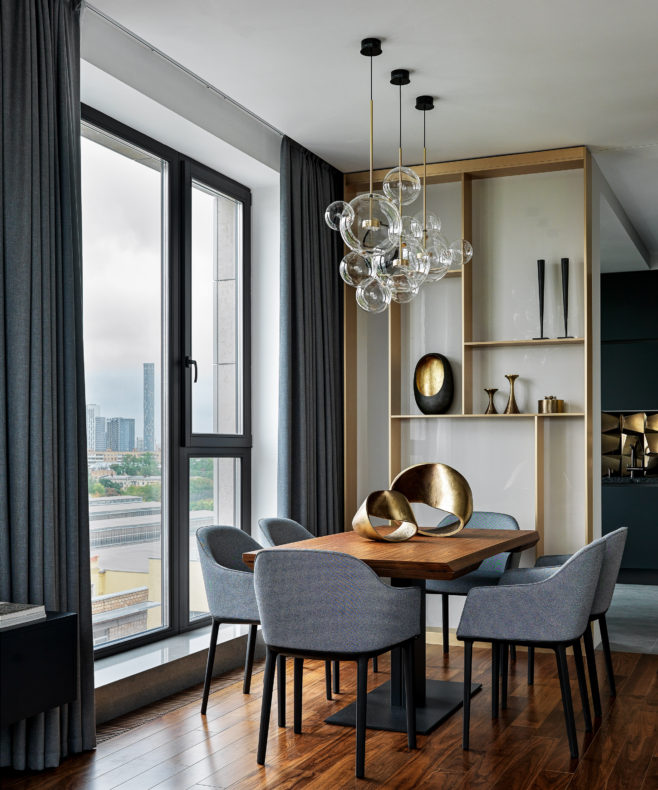 While we are limited by small spaces here in Singapore, we hope these ideas are helpful and inspiring for you when creating your home.