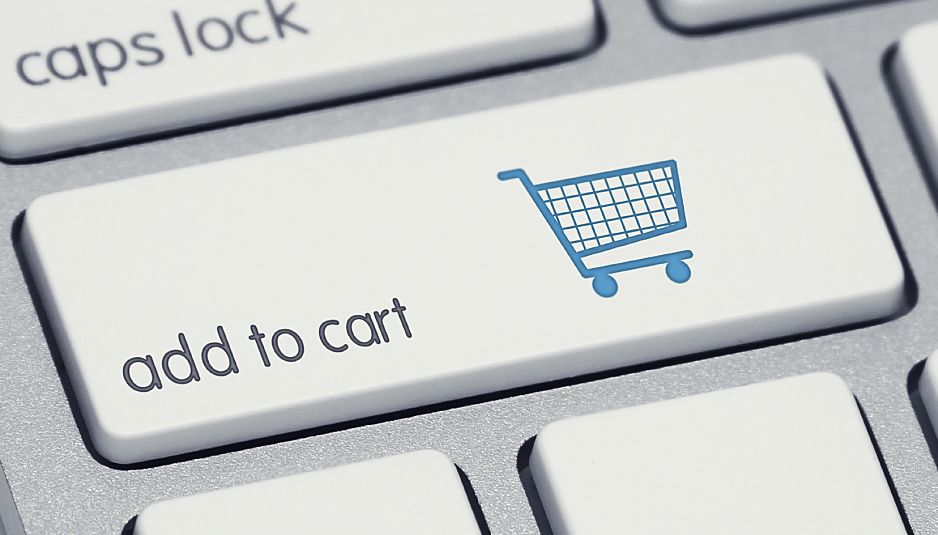 Source: securityintelligence.com
Want more inspiration and interior styling tips?
Sign up for email updates from Hipvan
Online shopping has becoming more prevalent in this time and age. It cannot be said that there are no risks involved when it comes to shopping online. Here are the top 5 dangers of online shopping:
Poor quality
With online shopping, you cannot exactly look and feel the product before purchasing to get a sense of its quality. It is easy to disguise poor workmanship and poor product quality with image editing software, so what you see on the website may not be what you receive! Address this problem by testing out the product in store (if possible), and pay close attention to product reviews. If there are no reviews available for that specific product, look up reviews for the brand, manufacturer or similar products.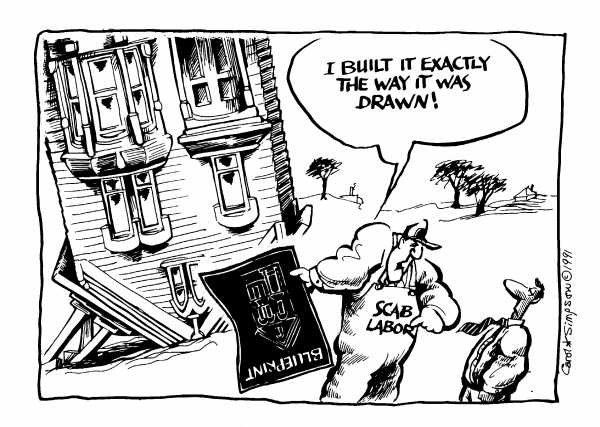 Source: cartoonwork.com
Fake reviews
Rave reviews and five-star ratings can really give online businesses a boost given that many online shoppers rely heavily on reviews to make shopping decisions. To achieve this, some companies resort to writing fake reviews, or offering refunds and incentives to customers in exchange for reviews. Be wary of reviews that sound overly positive or that lack detail, and try to look for reviews across multiple platforms. Finally, reviews written on social media sites provide a more direct link to customers and you can double check the source of the review to make sure it is written by a genuine customer.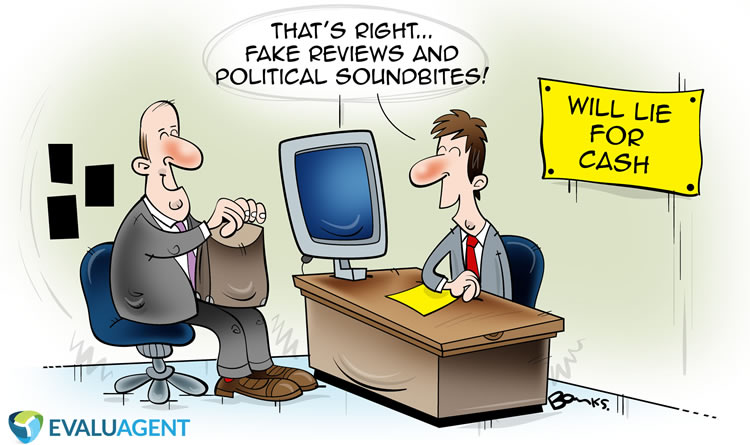 Source: evaluagent.net
Image-product decrepancies
Customers often receive products that do not look exactly like what was pictured on the website. Sometimes the colour may be slightly different or some product features may not have been photographed. While images can give you a good sense of what you are buying, make sure to also read the product descriptions carefully. Don't rely solely on the product image to get a sense of the dimensions. Look for the product dimensions, and use your measuring tape instead. Also look out for online shopping websites that allow you to zoom in to the product image, or that include a 360-degree view of the product.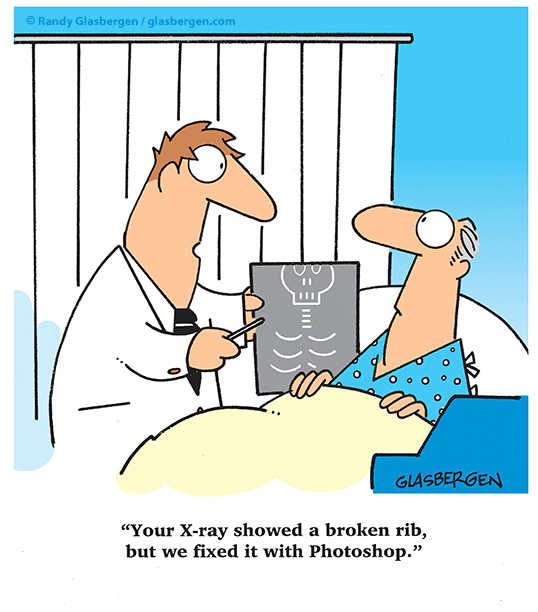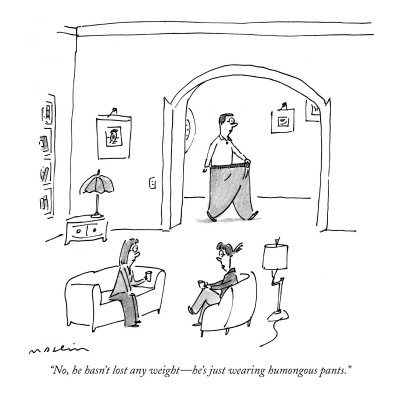 Source (L - R):
Delivery issues
The shopping process doesn't end when you check out successfully. Your order may arrive late or not at all. The likelihood of orders not arriving increases when third party sellers are involved (e.g. marketplace retailers). Again, read seller reviews carefully before buying and stick to big, reputable retailers where possible.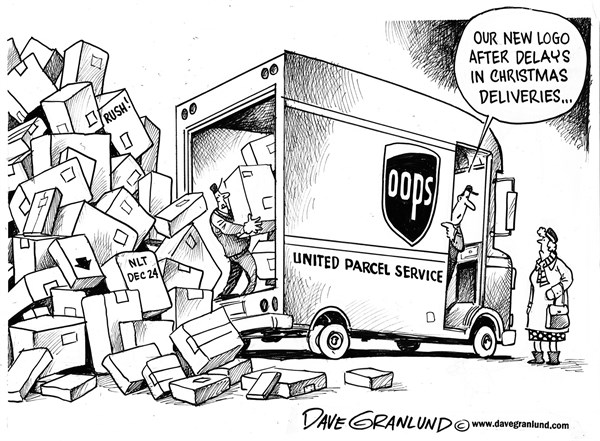 Source: politicalcartoons.com
Security risks
A common fear when shopping online is having your personal and credit card information stolen. To reduce this risk, enter your information only on websites with SSL (secure sockets layer) encryption installed. Such websites have URLs that begin with https instead of http, as well as lock icons on the bottom of the web page or next to the URL in the address bar (depending on your browser). Finally, be cautious about giving out your personal information and check your bank activity regularly for what should and shouldn't be there.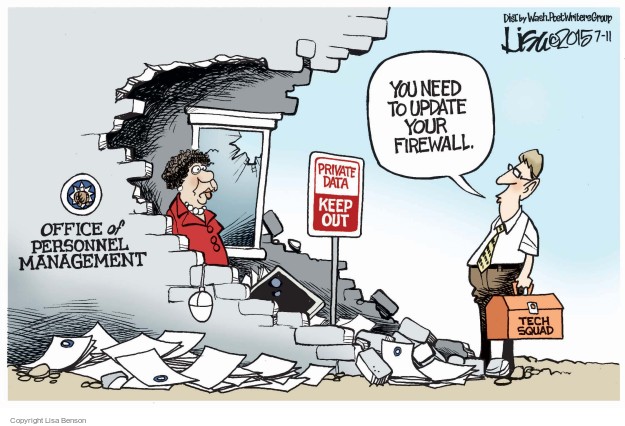 Source: cartoonistgroup.com
With these dangers, be sure to stay safe while shopping online!