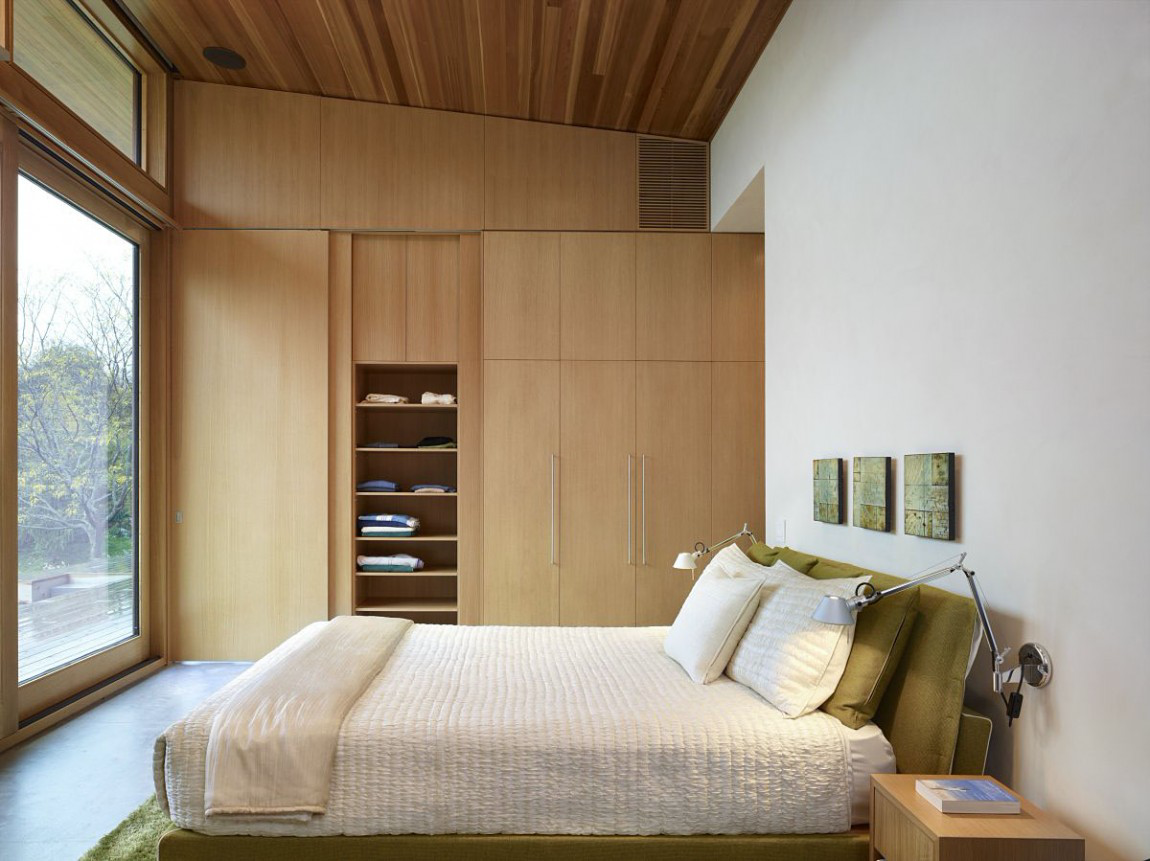 Image Source: PrimalRs

Many homeowners, especially in Singapore, are concerned about space: how to fit all their belongings into their limited space, whether they will have enough space, and how to make more space. But with these ingenious built-in storage ideas that maximise every square inch of your home, having enough space becomes a piece of cake.
1. Wall-mounted shelves and tables
Image Source: Homes Corner

A wall shelf or table ensures that as little surface area of your home is used as possible. These have a minimal footprint as they tend to be smaller in size, and wall-mounted tables can also be folded and stored after use. Plus, you can adjust the height of these tables to make your own standing desk.
2. Under-floor storage
Image Source: Ady's Garden

What better way to store your items then right under your feet! This method allows your home to feel decluttered and spacious since the storage does not take up any extra surface area. No added dressers or drawers are needed!
3. Tucked away kitchen counter
Image Source: HG TV

Rule of thumb: hidden storage is a great thing. Sometimes, it's hard to find an open countertop in the kitchen to chop our fruits and vegetables on. A tuck away kitchen counter not only gives you that additional surface to work on, but also forces you to clean up after you're finished and store it back into its concealed place.
4. Under-bed storage
Image Source: Erica Dorn

Instead of allowing monsters to make their homes under your bed, get a storage bed or decorative trays and baskets to tuck bedding, pillows, winter clothes, and other bulkier, non-everyday items away. Out of sight, out of mind, less clutter!
5. Under-stairs storage
Image Source: Stair Model

For those of you who have a staircase in your home, don't forget that it too can be made into a useful storage area! A hidden compartment in one of the stair panels or even installing a bookshelf into your staircase can work like a gem without sacrificing any area of your house.
6. Pull-out pantry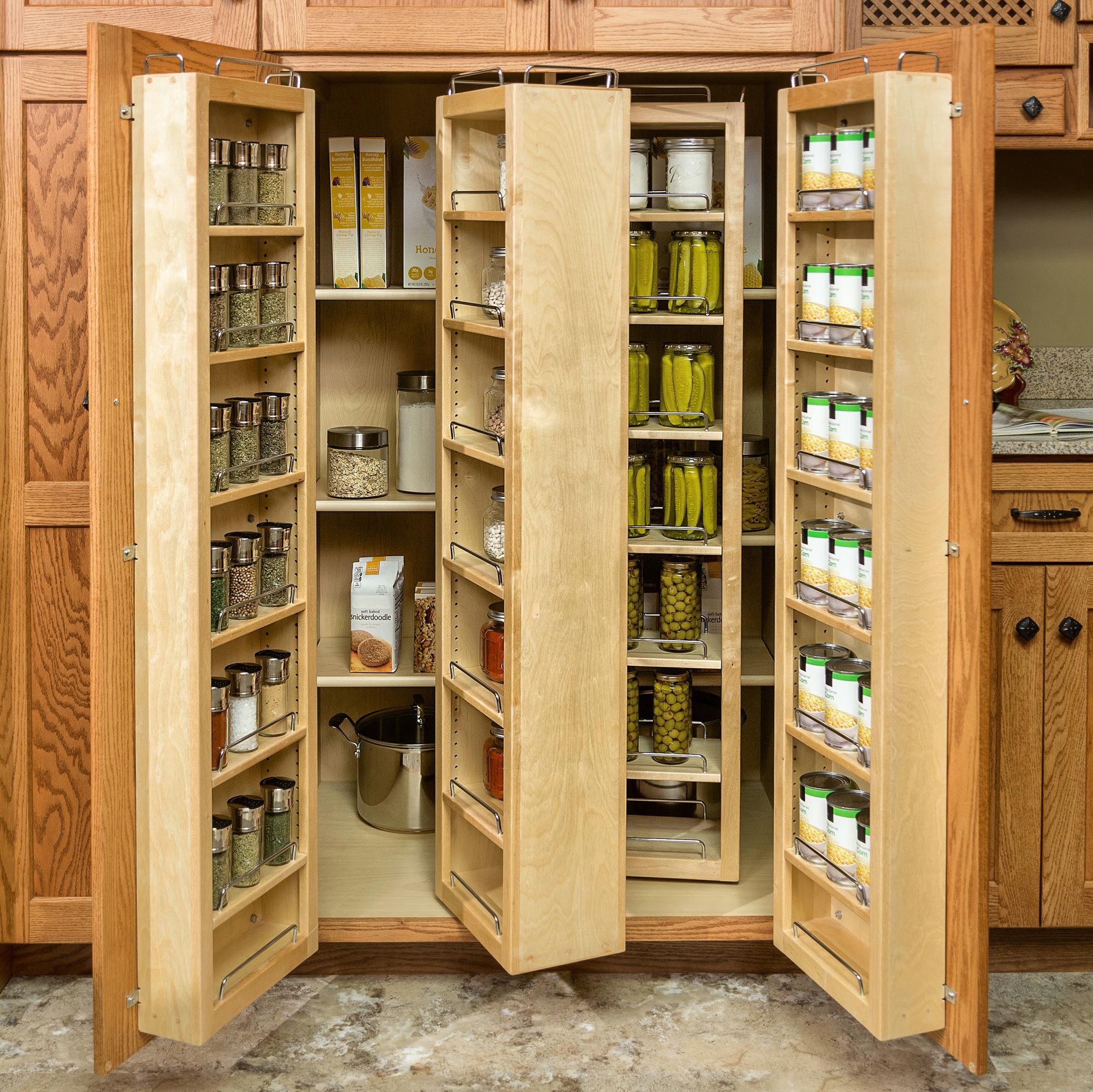 Image Source: Owtdoor

Instead of having a pantry that takes up a lot of your kitchen wall space, why not have one that simply pulls out from it? This narrow drawer is a clever way to store all your dry foods, condiments, spices and sauces in a way that does not occupy much space at all.
7. Kitchen pegboard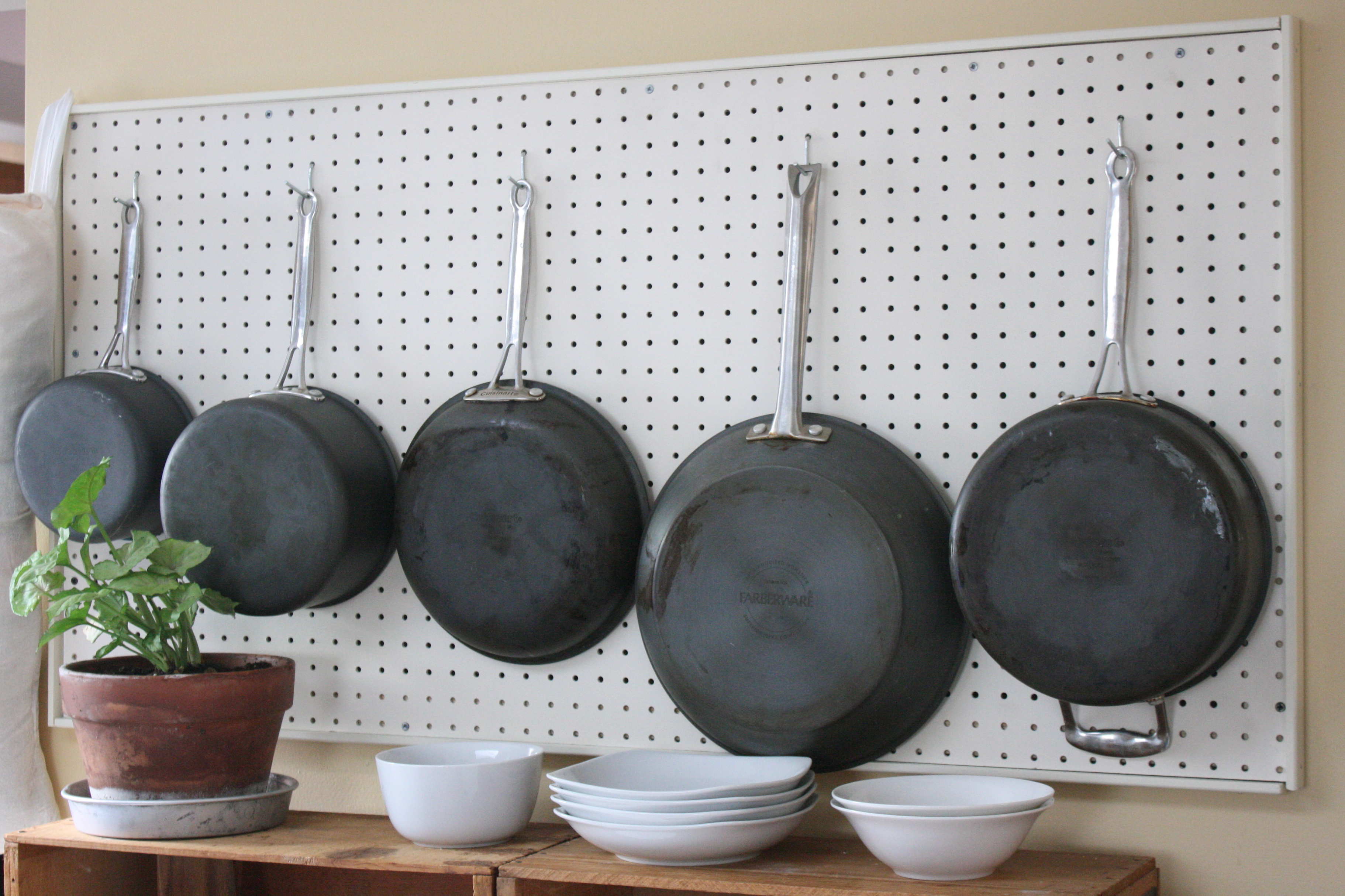 Image Source: Rice Designs

Made famous by American chef Julia Child, a kitchen pegboard is an innovative way to store your pots, pans, measuring cups, and even knives, right on your kitchen wall. Gone are the days of rummaging through several drawers to find that one garlic crusher. This storage method allows you to see your kitchenware in plain sight, and for them to be easily accessible.

From walls, floors, to stairs, many places in your house can actually be used as a storage unit. So before jumping the gun and buying that new shelf or dresser, consider working with what you have first!