In space constrained Singapore, all of us would have probably found ourselves trying to look for solutions to make our homes look more spacious and brighter, at one point or another. Thankfully, with the use of various tips and tricks, we can certainly do so! Mirrors are particularly popular items that are commonly used to achieve this effect. In fact, the use of mirrors are probably one of the oldest design tricks in the books to create the illusion of a larger and brighter space. Depending on the placement of your mirrors, as well as the size and design of them, you can achieve some vastly different results. So continue reading on to find out 5 different ways you can use mirrors to create the illusion of a larger and brighter space!
1. Go big
Scarlett Full-Length Mirror 70 x 170 cm (Walnut) — $149 | Shop here
Hub Leaning Mirror 37 x 157 cm (Black) — $179 | Shop here

Oversized mirrors are a favourite "weapon" that many interior designers use to achieve the illusion of a larger space. Apart from providing a nice accent to the room, oversized mirrors are able to expands the sense of visual space, seamlessly making a room appear much larger than it really is, making it a cure-all for all small spaces. However, do take note that not all oversized mirrors are able to achieve this particular effect equally. Relative to plain and simple frames, ornate friends can actually do the opposite, making a space feel smaller than it already is. Thus, when purchasing an oversized mirror, you might want to opt for simpler and more basic designs, which can also transition more seamlessly even if your interior design style preferences were to change in the future.
2. Pair your mirror with a light source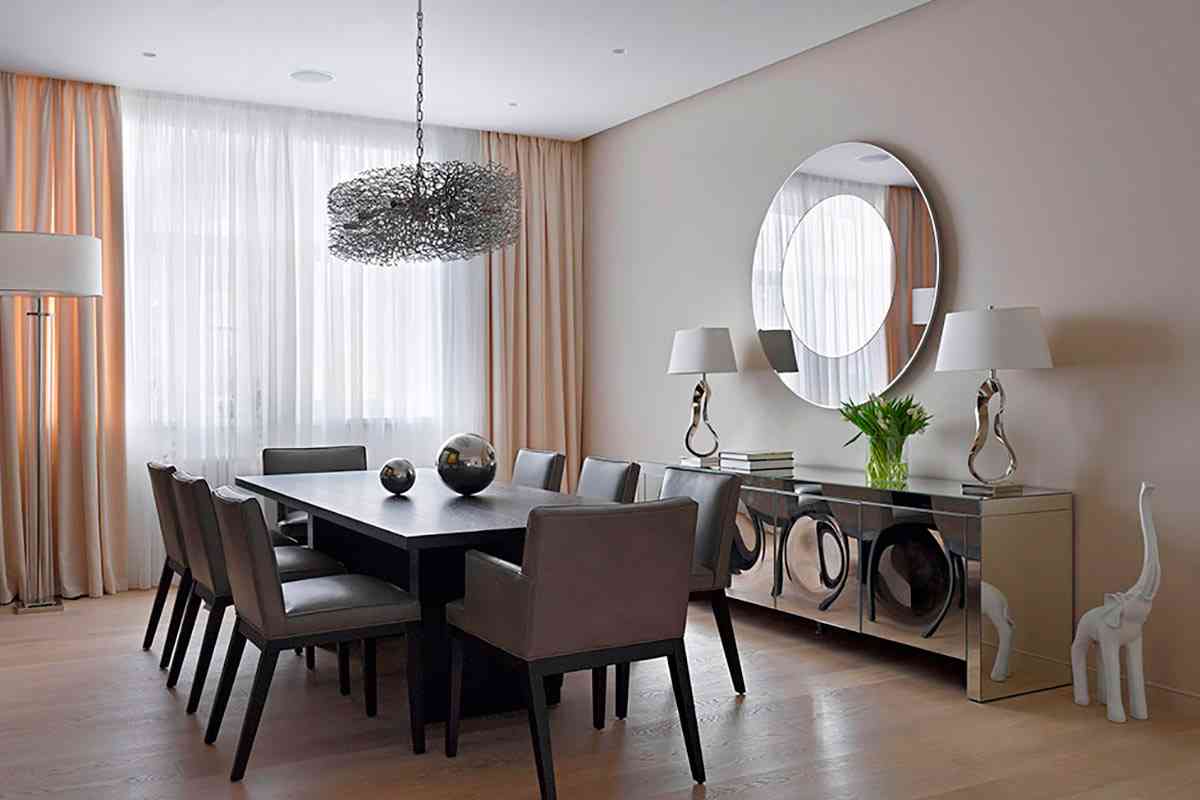 Whether it's a natural light source or an artificial one, placing your mirror(s) behind them can instantly create the illusion of a brighter space. Apart from creating atmosphere and dimension to your space, this layering technique can allow light from the light source to bounce off the mirrors, making the room feel even brighter.
A word of caution though, don't overdo it! Too many mirrors could result in your home appearing like a carnival funhouse rather than a comfortable and homey space. Having too many mirrors could make any space feel overly and awkwardly bright, so keep it minimal.
3. Elevate your hallway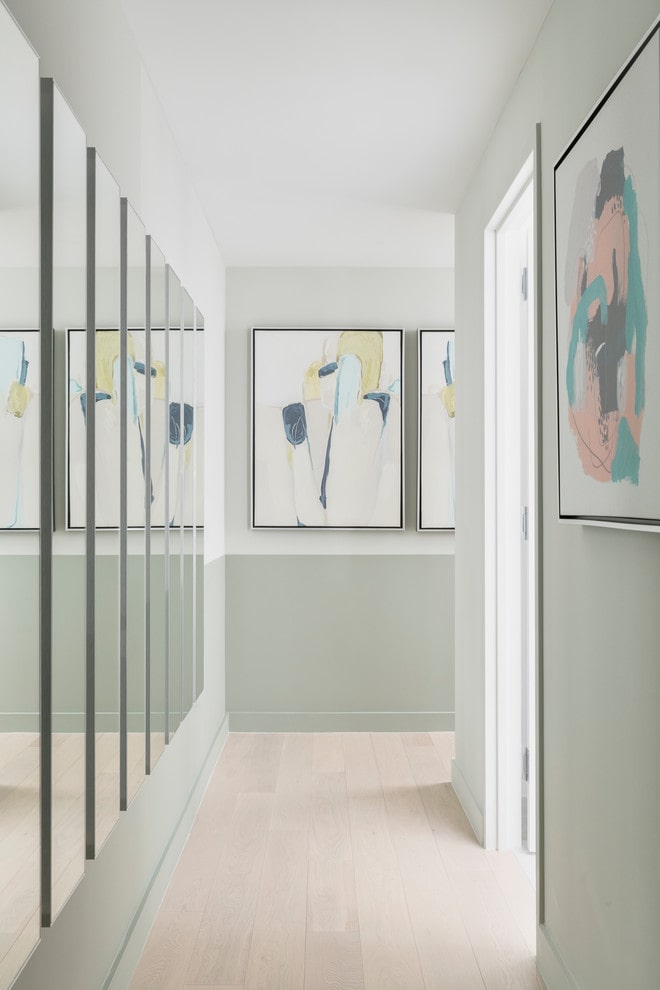 The hallway tends to be one of the most narrow and dark areas of most homes. It's also an area that receives quite a fair bit of foot traffic. Consider elevating and brightening this space with some mirrors, either on the sides of your walls or at the end of the walkway. Play around with different arrangements and shapes of mirrors to transform an otherwise dull and plain part of your home into a more interesting and elevated space.
If you're planning on placing your mirror at the end of the walkway, it'd be best to go with a simple, basic floor-to-ceiling mirror, which will help to bounce light around the area, effectively brightening the space while also making it appear a little wider.
4. Use multiple pieces
Using one mirror makes a room seem bigger, so it only makes sense that using multiple pieces will be able to amplify this effect. Placing two large mirrors on opposite walls and having them face each other can help to create an "infinity" effect whilst making a room feel significantly more spacious (and bright, of course).
If large mirrors aren't your thing, you could make try to group various, smaller-sized mirrors in various patterns and layouts. Apart from creating some depth and personality to your space, working with smaller mirrors instead of large ones also means that you can be more versatile with them, allowing you to easily move and incorporate them into the other parts of your home.
5. Place your mirror in the corner of the room
Another way to use mirrors to create the illusion of a more spacious and brighter room is to place standing mirrors in the corners of the room. To be more specific, place them in the corner adjacent to the door. Apart from deflecting attention away from where the walls meet, placing mirrors in the corner of the room will also help to add some depth to the room, making it look larger.
Plus, you'll now have a new area to take all your #ootd pictures!
References: