Achieving a beautiful and stylist home is not a feat that's unattainable by the regular person. Everyone can attain a beautiful and stylish home. Regardless of whether you have limitless cash to spend or a tight budget, you can certainly achieve a home that's stylish and inviting. Before you give up on decorating your home, here are 7 easy and wallet-friendly decorating ideas that will instantly take your home to the next level:
1. Hang some frames on your walls
Graphic Art Print on Paper (Meditate) — $9.90 (A4 print) to $16.90 (A3 print) | Shop here

Walls that are completely empty are just as bad as those that are overly filled with items. Rather than leaving your walls completely bare (which could leave your home feeling cold), hang some frames on your walls. From store-bought or personal paintings, photographs or prints, they'll all be able to take your home to the next level by creating a focal point.
2. Make a statement with a mirror
Charlotte Round Mirror 40 cm Grey — $119 | Shop here
Hubba Arched Wall Mirror 86 x 91 cm (Brass) — $189 | Shop here

Make a statement in your home without incurring a large hole in your wallet with the addition of a mirror. Apart from adding a touch of detail to your space and creating an additional spot for all your #ootd pictures, mirrors are also great for creating an illusion of a larger and brighter space, making it the perfect addition to any home.
3. Capture everyone's attention with a colourful or patterned rug
Ease Round Reversible Mat (Black) — $159 | Shop here
Briolette Flatwoven Rug 2m x 1.4m — $259 | Shop here

Apart from providing a soft and warm surface for your feet to land on, rugs are also pieces that can serve as focal points and statement pieces in any home. Incorporate a couple of colourful or patterned rugs to cover up a significant portion of your bare floors, which will serve to make any room feel less empty and more complete.
4. Experiment with different light fixtures
Lights are one of those items in our homes that we often neglect and don't pay sufficient attention to. They do more than just lighting up a room. They can also serve as focal points and statement pieces that can truly elevate your home, and successfully bring it to the next level.
Muuto Ambit Pendant Lamp (Black) — $79(small) to $129 (large) | Shop here
Bruno Table Lamp - Antique Brown — $369 | Shop here

Rather than sticking with the standard lighting fixtures that come with your homes, change things up a little and choose pieces that will set your home apart from the rest.
5. Personalise your space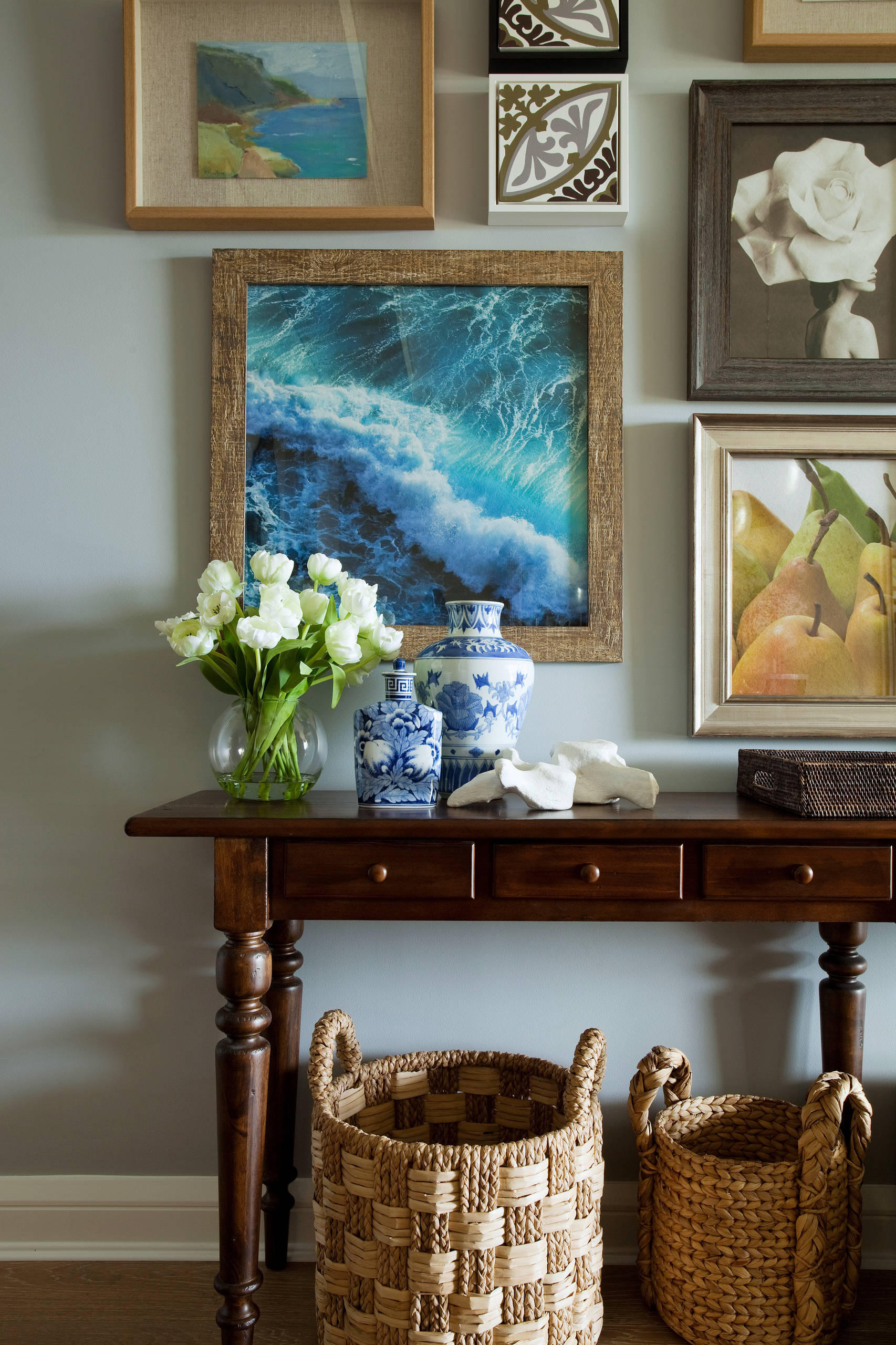 Most people would probably have some special items that hold special memories or represent certain milestones. These items may also be family heirlooms, souvenirs from some of your favourite travels, items that reflect some of your favourite hobbies or items that simply reflect some special memories with your friends and family. Rather than keeping them away, display them around your home, to make your home feel extra special! Apart from personalising your space, these items can also elevate your mood whenever you pass by them, as you recall the special memories attached to these items.
This is also certainly a decorating idea that's wallet-friendly since you'll simply be making use of your existing items, and not having to incur any additional costs!
6. Incorporate some greenery
Plants are perfect options for brightening up dull rooms and for filling up empty spaces. They're also great for injecting life into a space, to create a home that feels more warm and inviting. For those with a black thumb, faux plants will be your best friend. Apart from requiring zero maintenance, lots of faux plants look extremely real these days, so none of your guests will ever be able to tell otherwise.
7. Add a pop of colour
If your home is designed based on the minimalist or Scandinavian or Japandi interior design styles, your home probably has a rather neutral colour palette that consists mainly of beiges, whites, tans and oatmeals. While a neutral colour palette definitely makes a room look cleaner, brighter and more luxurious, it also runs the risk of making the room look rather cold and lifeless. Homes with a neutral colour palette are great but also run the risk of looking cold and lifeless.
Avoid this by adding some pops of colour to your home, in the form of plants, light fixtures, throw blankets, cushions or artwork, which will serve to inject some character and contrast to your space.