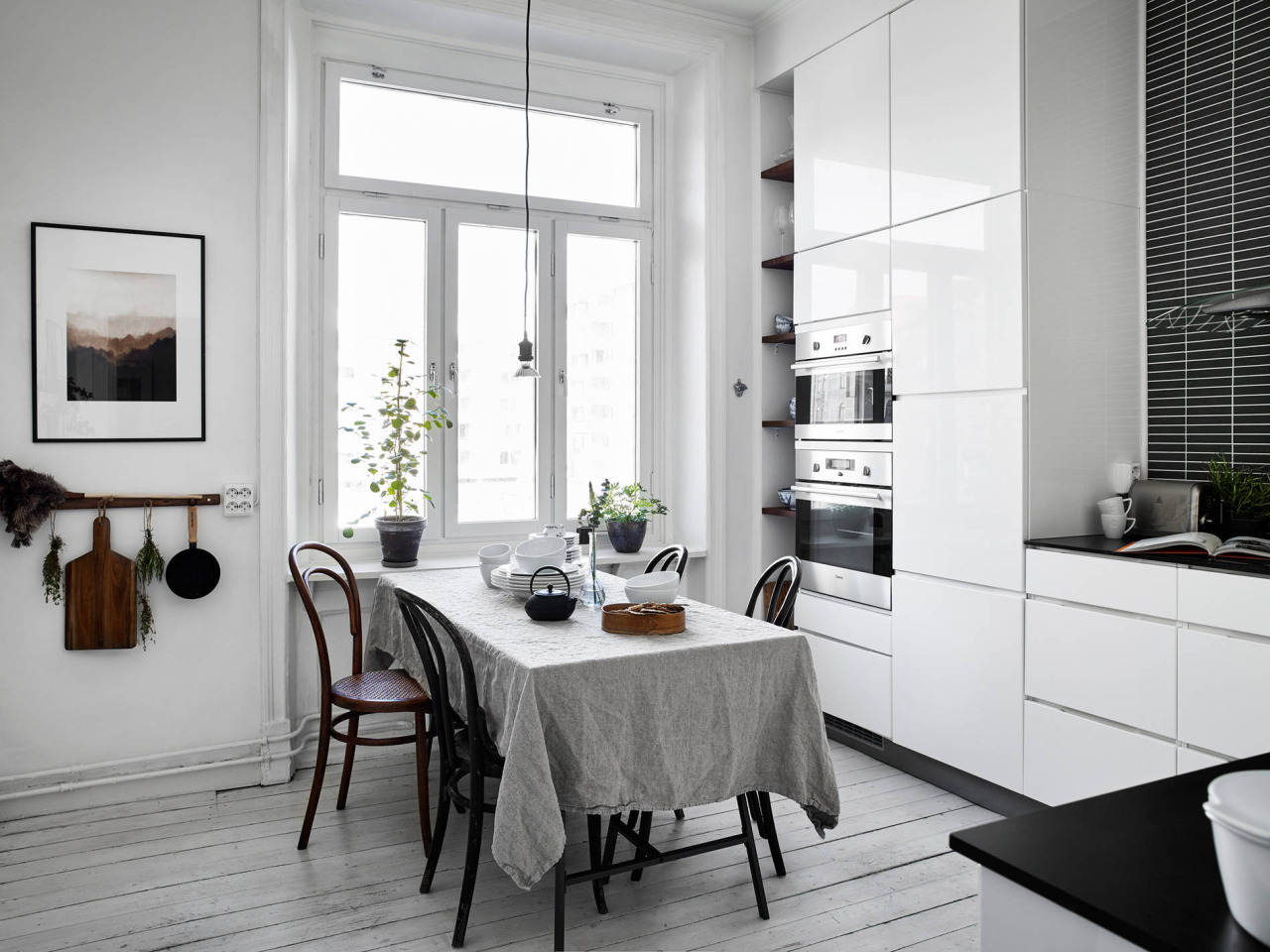 Source: gravityhome.tumblrcom
Want more inspiration and interior styling tips?
Sign up for email updates from Hipvan
Ever wondered if there was an easier method to clean your microwave or a way to prevent onion-induced tears? Here are 11 kitchen hacks that is sure to guarantee a smooth cooking experience.
Eggshell pieces 
To easily scoop up bits of broken eggshell, gently ladle out the piece of shell with half of an eggshell. The shell will act as a magnet to draw up shell pieces without wasting too much egg.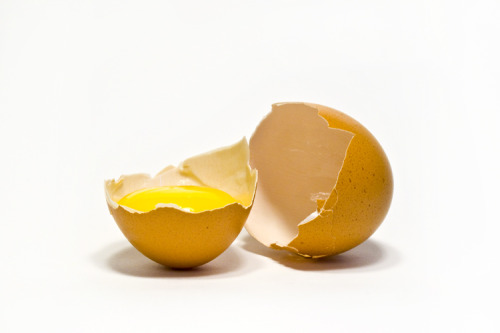 Source: eggaday.tumblr.com
Cut cherry tomatoes in half all at once 
Cut cherry tomatoes in half with ease by placing them between two lids. Gently slice through the bunch of tomatoes while pressing down the top lid for perfectly halved tomatoes. Any type of container lid would do the trick!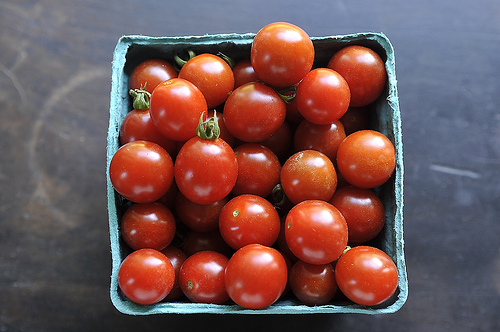 Source: nogarlicnoonions.com
Source: nogarlicnoonions.com
Beer in the rear 
By placing a beer in the rear of the turkey for it to be cooked, it will produce a juicy, tender turkey without having to add in extra gravy. Never have to worry about serving up a dry turkey!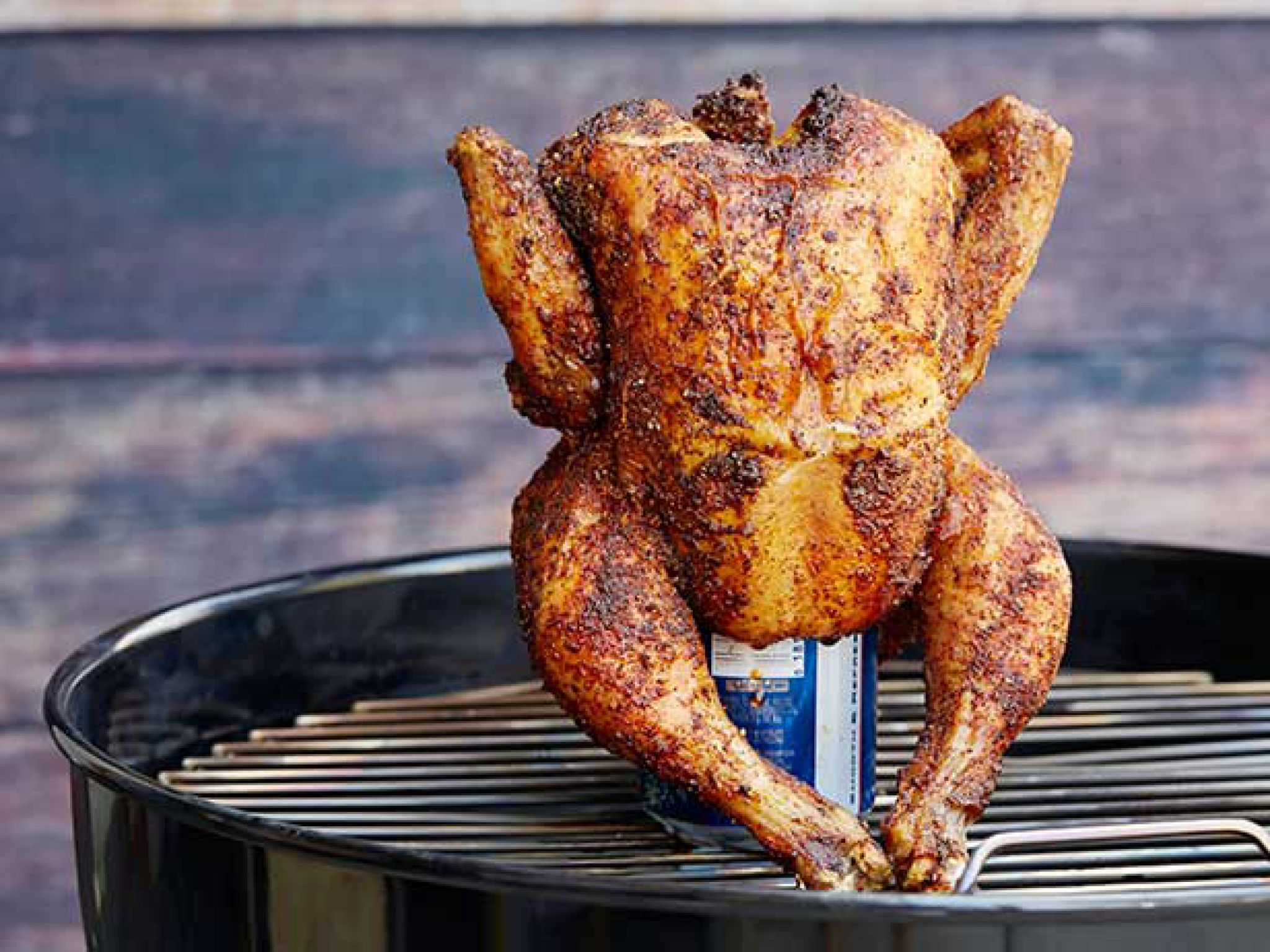 Source: foodnetwork.com
De-skin potatoes
Peel a potato without a peeler by boiling it and then place it in a bucket of ice. The skin will separate itself from the potato and you can pick it right off.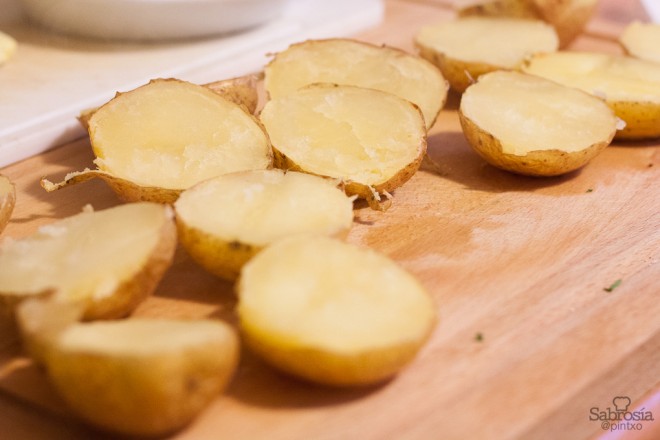 Source: sabrosia.com
Pit cherries
Avoid biting on a pit by removing the cherry centers with a pastry tip. Simply drive it through the middle of the cherry and the core will pop out on the other end.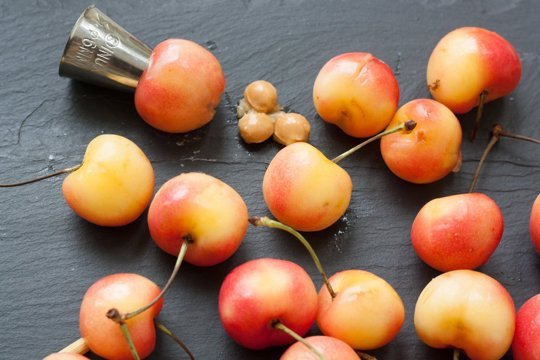 Source: thekitchn.com
Prevent onion-induced tears
To prevent onions from making you weep, freeze the onion before chopping. Another way would be to put a slice of bread in your mouth (partially sticking out) to absorb the irritant gas before it reaches the eyes.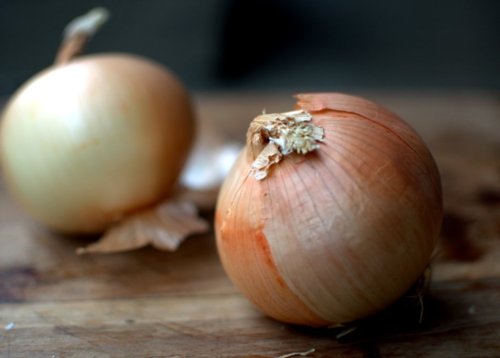 Source: weightlosstrickstips4u.blogspot.com
Prevent cut fruit from turning brown
Using honey or lemon juice and water in the ratio 1:2 helps to keep fruit from turning brown. The citric acid and vitamin C in lemon juice as well as a peptide in honey slows down the oxidation process that causes discolouring.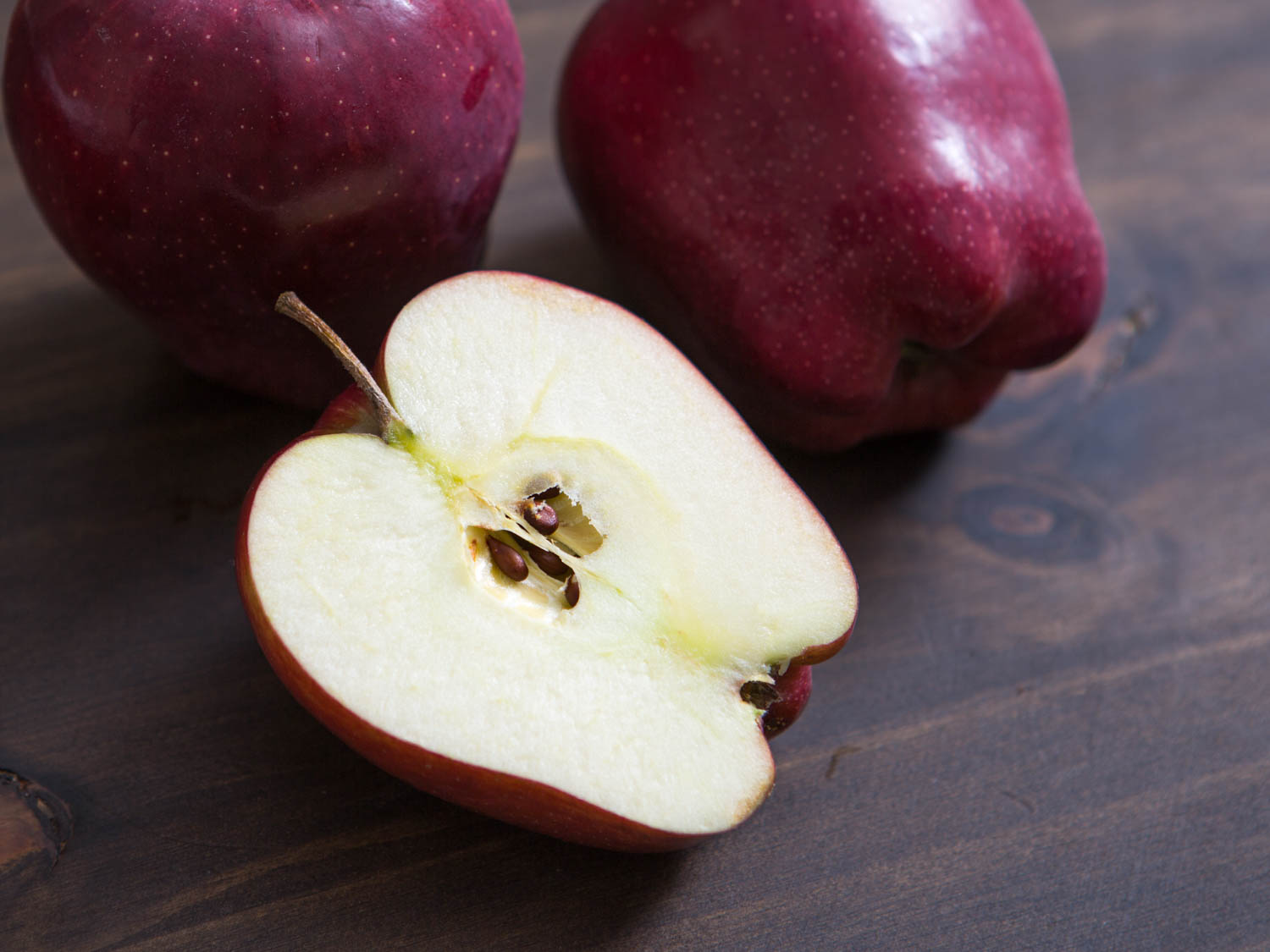 Source: seriouseats.com
Skim the fat
Here's an easy way to spoon out excess fat from stocks, stews and sauces: skim a few ice cubes along the surface of the liquid. The ice helps the fat solidify, making it easier to remove with a spoon.
Clean the microwave
Soak a sponge in water, place it in the microwave, and let it cruise around the turntable for a minute. This hack loosens all that caked on stuff stuck inside the microwave plus it helps disinfect the sponge too!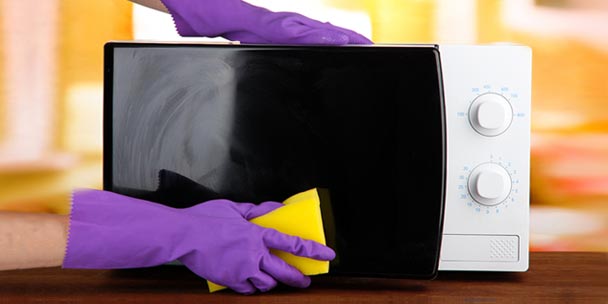 Source: compactappliance.com
Keep knives sharp
Store knives with their blades facing upward to keep them from dulling. After chopping, transfer food to a bowl or plate using the back of a knife rather than drawing the blade across the cutting board, to prevent dulling.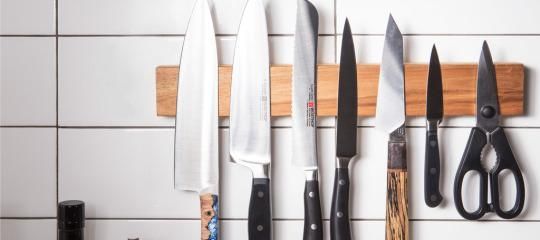 Source: yahoo.com
Deal with hard-to-open jars
To open a stuck jar lid, wrap the lid with a rubber band and twist it. If that still doesn't work, cover the top of the jar with a dishtowel and try again.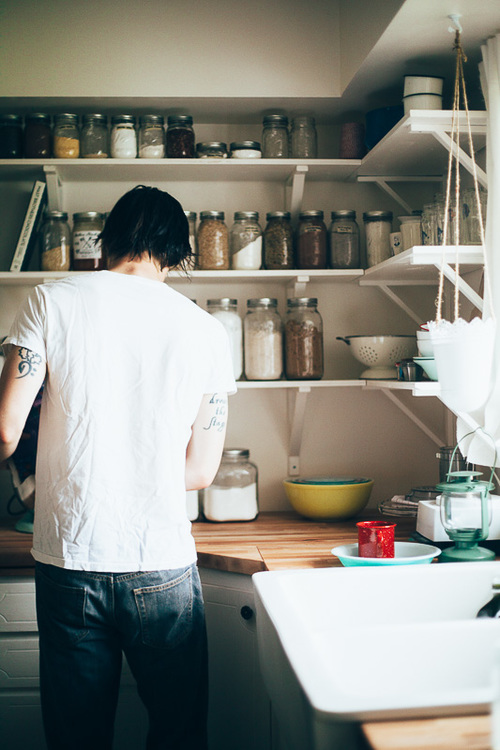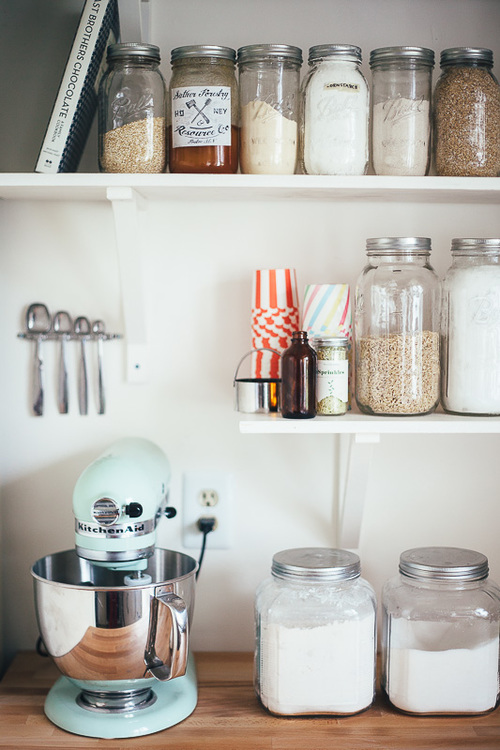 Source (L - R):
Try out these tricks at home today!