A guest post by Servis Hero
Is your bedroom full of distractions? A flat-screen TV mounted on the wall, laptop on your bed, iPad on your bedside table and an iPhone tucked underneath your pillow? If this sounds familiar - you probably don't use your bedroom as a sanctuary and might often find it hard to fall asleep at night.
While it takes effort to do away with all those electronic devices, there's something you can change easily to create a more relaxing atmosphere that soothes your mood and improves your quality of sleep. And that is by adding colour to your walls!
Here are some colours that are proven to reduce stress and anxiety! Looks like it might be time to whip out some paint brushes.
Blue: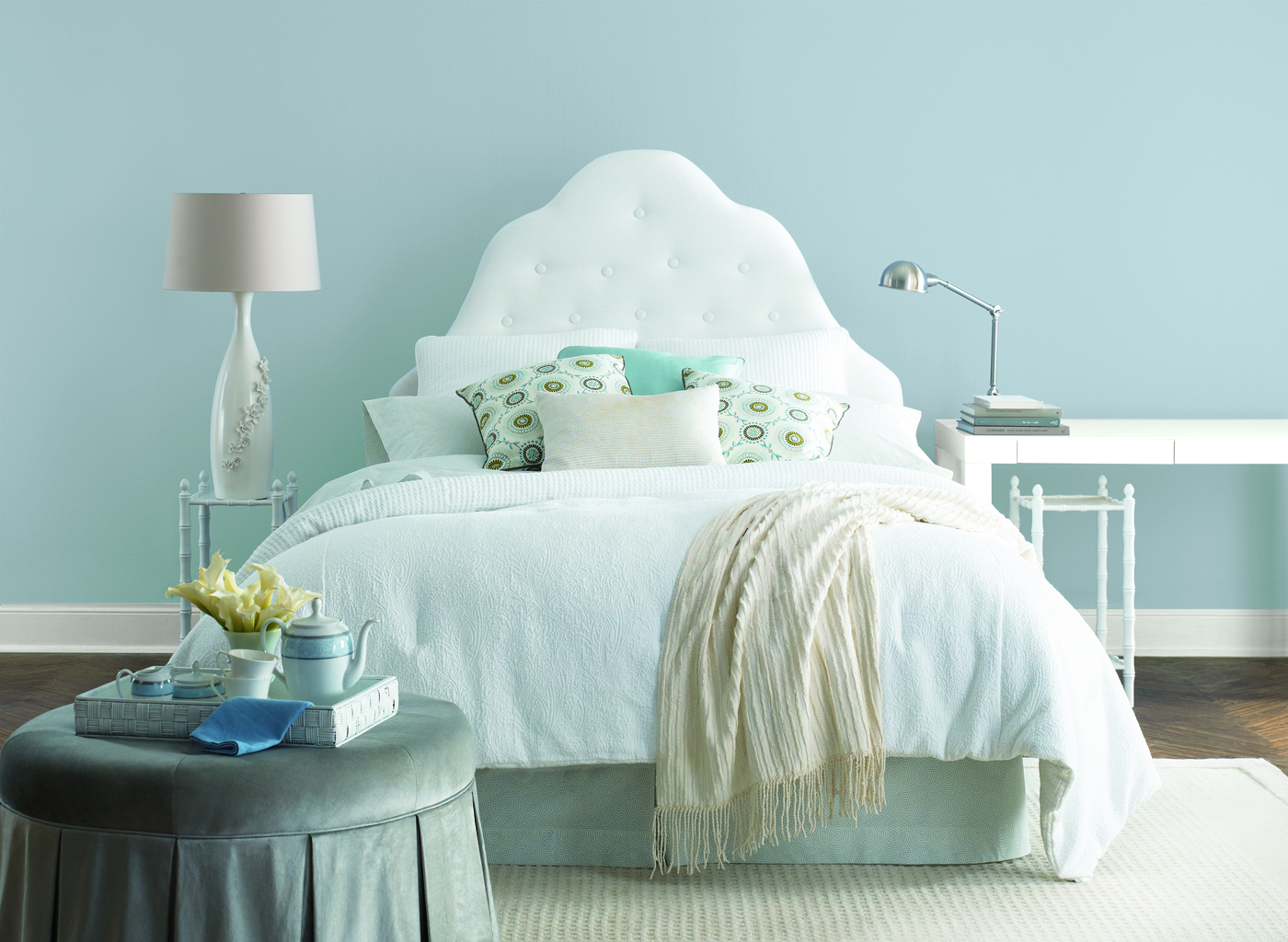 Image Source: Glidden
Feeling blue again? The solution is simple - add more blue to your life. According to a survey done in the UK, blue is linked to soothing feelings that are thought to slow the heart rate and reduce blood pressure. Try lighter shades of blue such as Sky or Icy Blue paints. Both hues are inspired by nature and promote feelings of peace and serenity. Purchase some matching (or lighter) bed covers and you'll be treated to a slumber in heaven.
Want more inspiration and interior styling tips?
Sign up for email updates from Hipvan
Green:

Image Source: Pinterest
There's a popular myth that staring at grass and trees improves eyesight because the colour green has magical healing properties. Sorry to disappoint, but looking intensely at plants is not an alternative to lasik surgery. However, green is still one of the more soothing and restful colours for your eyes. It represents nature and combines well with wooden bedroom furniture, providing a cozy environment that is highly suited for rest and relaxation.
Grey:

Image Source: HG TV
From a colour psychological perspective, grey is thought to represent boredom, depression and the lack of emotion. But when deployed appropriately, it can add depth and dimension to your room. Lighter or softer shades create a more feminine feel, while darker shades have a stronger and more masculine effect. Pair them together and you'll end up with something elegant that appeals to many young couples. Just remember not to ask your painter for some Christian Grey.
Lavender: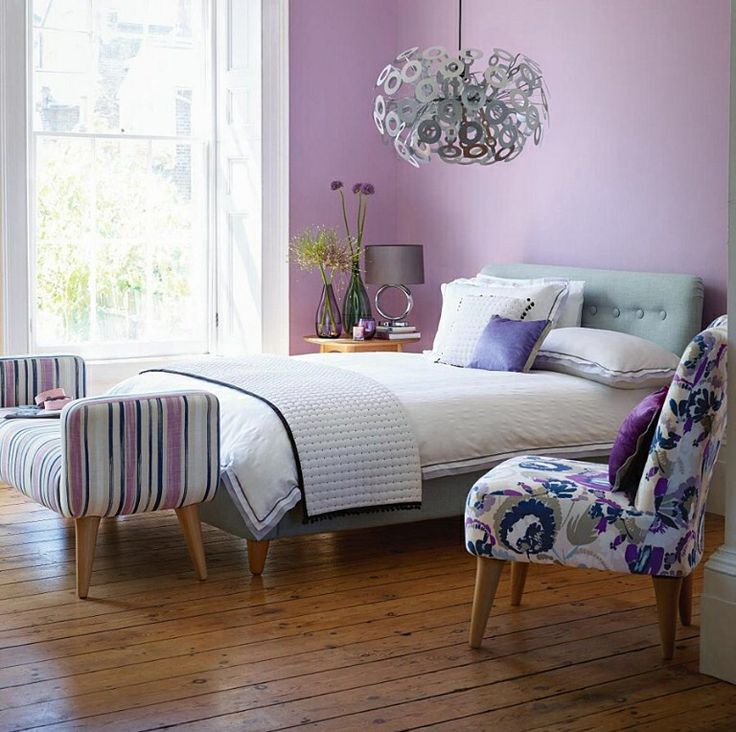 Image Source: Antiques L
Lavender hues are thought to be stress-reducing as it creates a calming aura. Pair your paints with some lavender scented candles and you'll be snoozing in the lavender fields of Provence. Do note that lavender and purple are two different colours. Painting your bedroom Royal Purple does not make you a king or queen. Researchers found that intense purple stimulates mental activity. This could lead to nightmares and restless nights.
The next time you are looking for a long term solution to de-stressing and peaceful nights of uninterrupted slumber - consider playing with colours. You can buy new linen, curtains, carpets, or paint the walls to give yourself and your room a complete makeover!
Save your time looking for interior painting services. Try ServisHero! Get free quotes today!