Preparing for the arrival of your new family member is both exciting and nerve-racking. This is especially so for first-time parents who will be experiencing new things at every step of the journey. Amidst the numerous tasks to complete, designing the nursery will probably be one of them. Before you get overly excited about it, here are 5 things to consider first
1. Themes are great but...
While cute nursery themes like a safari theme and princess theme are great, it is likely that your child will outgrow them within the next couple of years, necessitating the need for a major revamp of the room and thus incurring additional costs. Instead, consider designing the nursery without a specific theme. Apart from ensuring that the room's design still remains relevant for your child years down the road and helping to save some money, going without a specific theme also means that you'll be able to choose furniture and decor from a wider variety of options.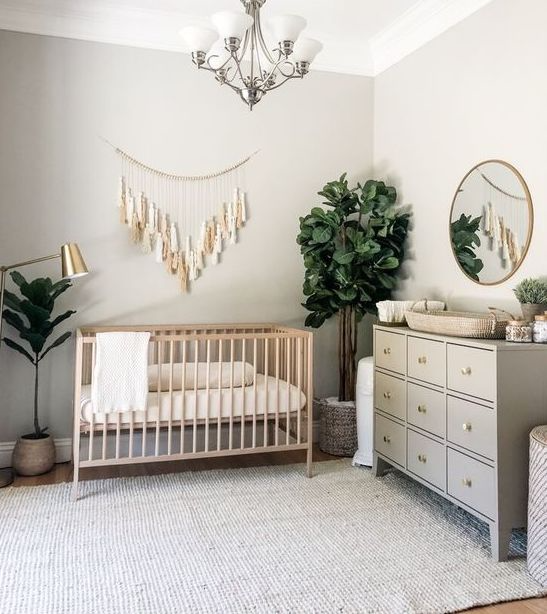 2. Design a space that will grow together with your child
Running along the same vein as the previous point, consider designing a room that will grow together with your child through their growing years. To be more specific, consider choosing pieces that can still be used in the future even as your child grows.
Take baby cribs for instance. Rather than choosing a small, bassinet-style crib that will have to be given away or thrown out once your child outgrows it, consider choosing convertible cribs. These cribs can be converted from an infant crib to a toddler bed and daybed, accompanying your child as they grow and reach new milestones.
Babyletto Hudson 3-in-1 Convertible Crib (White & Washed) Crib and Mattress — $1098 | Shop here
Similarly, when choosing a changing table, consider opting for one that has a removable changing tray and one that can double up as a dresser, instead of a stand-alone changing table. Apart from being a great way to maximise space, changing tables like these will also maintain their usability, even after your child has been fully potty-trained and no longer relies on diapers. All you'll have to do is to get rid of the changing tray and it'll simply look like a regular dresser, one that you'll be able to use for the many years to come.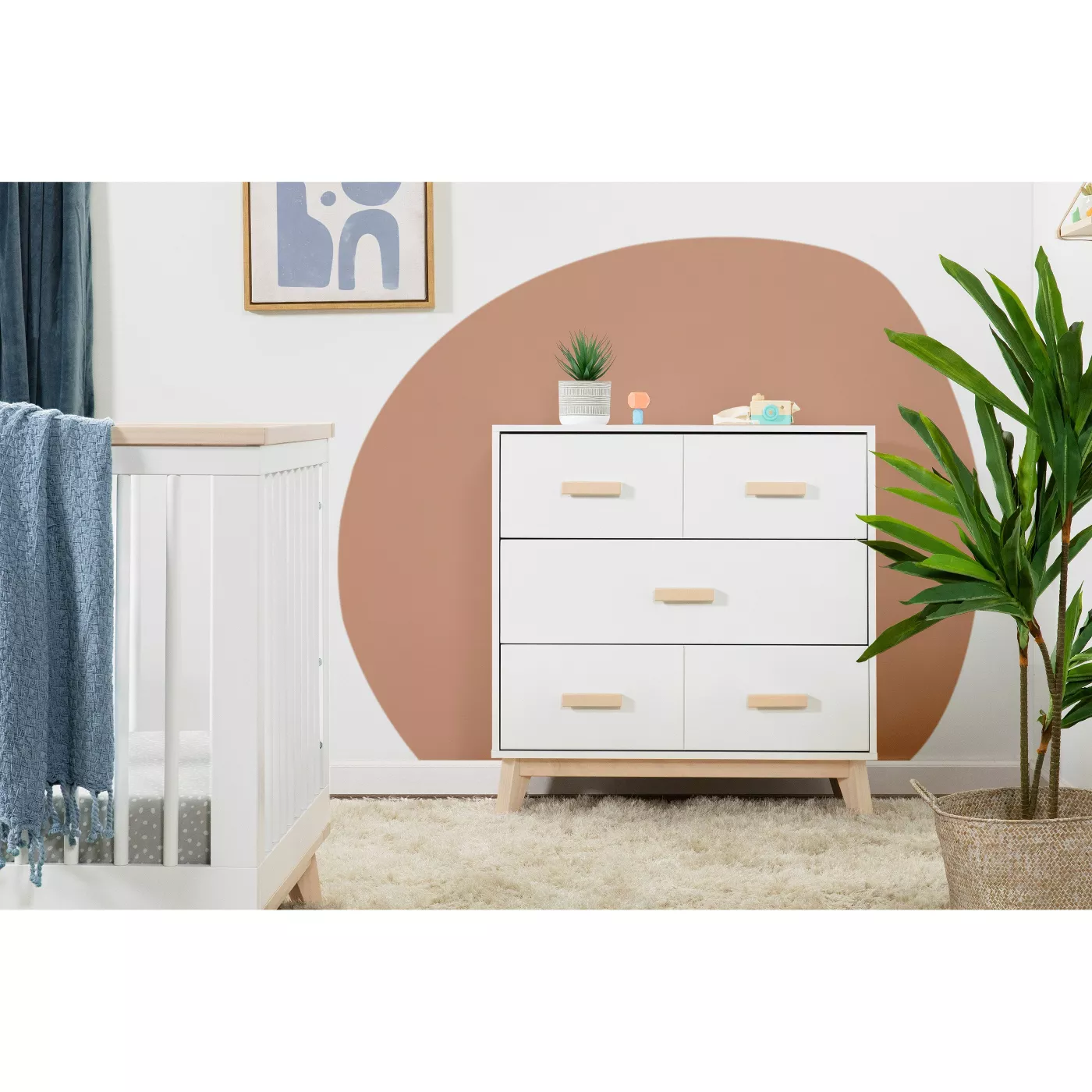 Babyletto Scoot 3-Drawer Dresser with Removable Changing Tray (White & Natural) — $899 | Shop here

3. Baby-Proof the Nursery ASAP
It might seem like a long time before your baby starts moving around. However, the first few months are going to be hectic, leaving little time for sleep and much less for anything else — including baby-proofing the nursery. Before you realise it, you'll be dealing with a toddler that will be curious to fully explore every part of their room. Rather than leaving it to the last minute, it would be a good idea to baby-proof the nursery ASAP so that you'll have one less thing to worry about as you await the arrival of your new family member!
4. Re-consider where you'd like to place your decor
While art pieces and other decor pieces might help to make the walls above the crib look less empty, they also pose a serious risk of injury due to the risk of something falling or being pulled down as your baby starts learning how to stand. Instead, consider using wall decals or art prints that you can stick directly on your walls, which would create a similar effect of making the walls feel less empty but minus the risk of accidents.
However, if you're still keen on hanging some decor above the crib, it would be a great idea to ensure that they are securely attached. As an additional step to ensure safety, create a small gap between the crib and the wall. Doing so will ensure that even in the event that something falls, it will fall onto the ground and not into the crib, leaving your child unharmed.
Urban Li'l Hearts Fabric Decal — $34 | Shop here

5. Think you have enough storage? Think again
Babies may be small but they also require a large amount of items, from their diapers to clothes to toys. You're thus going to need a significant amount of storage space to keep everything organised and in place. Get creative with maximising the amount of space you have in the nursery (e.g think vertical, look behind closed doors)! Get inspiration from Instagram and Pinterest, where you'll definitely find lots of tips and solutions from parents like yourself.
Snyder Trolley White — $57.90 | Shop here
Cindy Accessory Holder Cream — $14.90 | Shop here
Bookshelves, chests of drawers, and wall shelves will always be great storage pieces to have in the nursery. However, it might be best to avoid getting built-in drawers and bookshelves, given the fact that your child's needs will inevitably change as they get older. Instead, incorporate pieces that can be easily moved around and swapped out, if necessary.
Tip: For greater ease and convenience, ensure that items on high rotation (e.g diapers) are always easily accessible — place them in the top drawers or racks of your dresser or trolley.