Image Credit: Newedge Design, Areana Creation, and Fresh Home


A guest contribution by Renopedia

Want more inspiration and interior styling tips?
Sign up for email updates from Hipvan

Industrial style is a style of interior design that celebrates the boldness and durability of the elements and can instil a rustic and natural charm into your home. If you're struggling to find the right kind of elements to get the look, here are some key furniture pieces and home decor to help you create the perfect Industrial style interior.



Interior Designer: New Edge
Successful interiors pay close attention to furniture, particularly tables and chairs, which provide basic utility and comfort to a home. The elegant Zola dining chair represents the creativity of Industrial style with its subtle grace, photo-worthy looks and unique shape, making it the perfect choice for any kind of industrial or modern home.
Sofas



Interior Designer: Voila
There's no better feeling in the world than taking a quick nap on a beautiful sofa. Sofa designs have improved a lot in the past decade and there are now many variations to accommodate different needs and demands. Complement your TV lounge with a spacious sofa in monochrome colours and metal accents, like the Manhattan Sofa, which is guaranteed to get you that Industrial look.
Side tables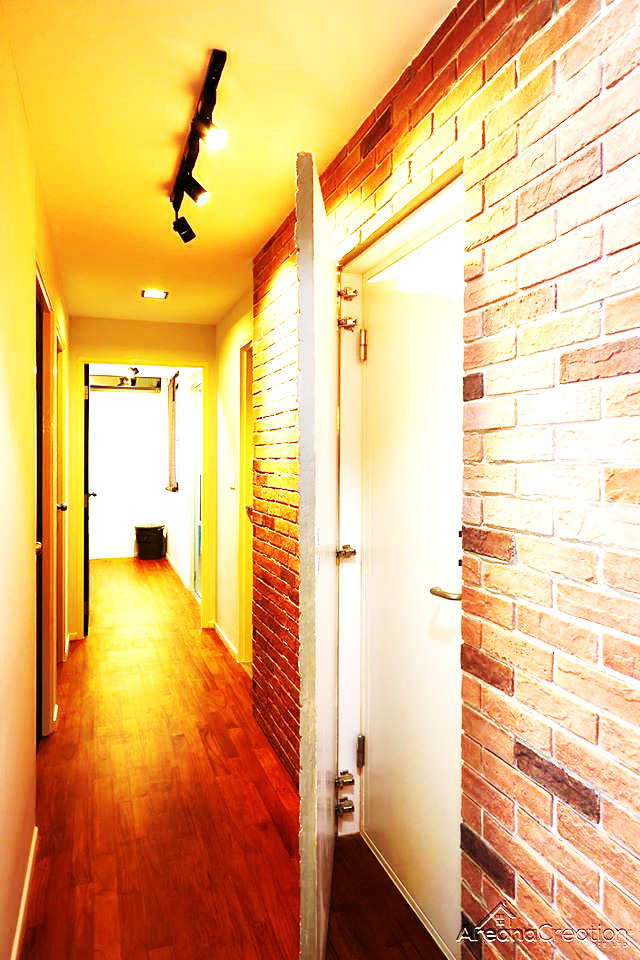 Interior Designer: Areana Creation
Side tables can complement your other furniture and add comfort and utility into any interior. The Ceylon Tea side table has a unique construction with a beautiful wire frame design that adds to the Industrial look. 
Dining Tables



Interior Designer: Design 4 Space
The dining table is perhaps the most used piece of furniture in a home as it's responsible for accommodating guests, family members and friends that enjoy your hospitality. A perfect dining table should look beautiful whilst being large enough to accommodate a few extra guests. The Tolix dining table has clean lines, making it a perfect addition to any Industrial style interior.
Clocks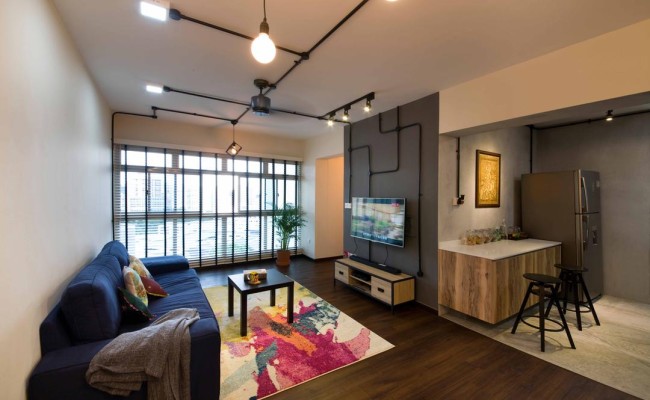 Interior Design: Chapter One
It has been decades since the traditional clock was reinvented. The elegant Word Up! Clock (pictured left) embodies a distinctly modern creativity characteristic of Industrial style and can sit quietly next to your bed or table, shining a warm, unobtrusive light while you slumber in peace.
Renopedia.sg
Renopedia is a leading renovation portal in Singapore, driven with a customer-focused approach and fuelled by the passion to provide the best and latest in the world of interior design.