Wracking your brain to find a gift for a friend who seemingly has everything they ever wanted or needed? Or stressed that your gift might seem effortless to your partner, as if it was bought at the very last minute? Or verbal expressions of love are just not your thing and you cringe at the thought of saying them? We've got your back!
Here at HipVan, we like to call ourselves a "gift haven". We have practical and thoughtful items you can gift that screams "I love you, and I care for you!" without having to physically say those words.
1. "Let me help you organize."
From left: Stowit Storage Box & Terrace Jewelry Tray
With everyone hustling for success in this hectic world, tiny pieces of accessories and jewelry are bound to get thrown around everywhere.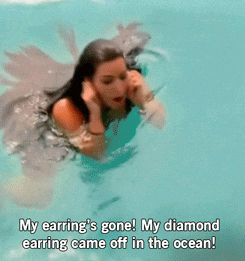 They eventually get lost, never to be seen again — incredibly frustrating! Show you understand the value of their items with trinket trays or organizers to reduce their clutter and frustration.
2. "Keep yourself warm."
What screams "I care about you" more than the phrase itself? Lending them your hoodie when they are cold, duh! A similar way to do so is with throw blankets. Not only does it spruce up their area, it also provides them with warmth and comfort that reminds them of you even when you're not around. Snuggling with the blanket is sure to leave you running in the receiver's mind.
3. "Destress yourself."
A scientifically proven way of destressing is through aromatherapy. You can achieve this through candles, potpourris and reed diffusers, just to name a few. Some recommended scents are chamomile and lavender, known for their soothing effect and popular usage before sleep, and citrus, which is great for revitalizing and uplifting your jaded spirit.
An added bonus of candles: the warm glow of candlelight is sure to calm your nerves and leave you feeling relaxed and tranquil. Just be sure to remind the receiver to not sleep with the candles lit.
4. "Remembering our good times!"
If you are a firm believer of gifts with meanings, photo frames are a great way to show that you remember little moments together. Simply get a plain frame so that you can decorate it to your own liking. A self-made frame makes it look like you've put in weeks of thought and effort into your gift, even if you didn't. But hey, it's the thought that counts, right?
Also, instead of a photo frame that can only fit one picture, fill in a HangIt photo frame and leave some space for your receiver to put up their own memories as well! Seeing your pictures alongside the memories they've chosen to put up creates an extra nostalgic effect. Putting up things that remind them of good memories around the house will also aid in lifting their mood. It's a win-win!
With these ideas in hand, go forth and spread the love! It's never too late to show you care☺
Cover image source: 1