If you've been following the latest interior trends, you've probably heard of Japandi at some point. An interior trend that has been all the rage on Pinterest, Instagram and interior design websites, the Japandi style is certainly an interior design style to keep your eye on.
Despite being a relatively new trend, this design actually dates back over a century. The word, "Japandi", is achieved through the combination of "Japan" and "Scandi" (shortened version of Scandinavian) and serves to represent the union of the East and the West. At first glance, this might seem like a highly unlikely combination. However, upon closer inspection, you'd be surprised to realise how similar these two styles actually are. Utilising a mixture of Scandinavian functionality and Japanese minimalism, the Japandi style seeks to create a feeling of art, nature and simplicity to create the perfect blend of function and form, with a focus on clean lines, bright spaces and light colours.
Now that you've gotten a quick overview and introduction into what this style is all about, here are 5 ways to achieve this look in your home:
1. Eliminate clutter
Similar to both the Japanese minimalist and Scandinavian style, eliminating clutter is the first step to nailing the Japandi aesthetic. Only keep the items that truly serve a purpose for your space. You want to create a space that feels airy and spacious, one that allows you to wind down comfortably after a hectic day, and one that definitely doesn't make you feel suffocated.
Alternatively, introduce organisational tools like boxes and baskets to store your excess belongings, whilst still keeping your home free of any visible clutter.
2. Introduce natural materials
Natural materials are another key element that cannot be left out of any Japandi-style home. Incorporate natural materials like wood, leather as well as natural fibres like rattan, wicker and bamboo to add a touch of charm and personality to your space.
3. Neutral colour palette
To achieve the Japandi look, stick to a warm, neutral colour palette. Think of the typical colour palette of Nordic interiors — whites, creams, beiges, oatmeals and tans — and match them with the darker Japanese style timbers and raw materials.
However, if you're worried about your space looking a little lifeless, spice things up and add a touch of contrast with the incorporation of some darker tones like indigo blues, dark greys and deep earthy tones. Don't go overboard with these darker tones though! Use them sparingly and intentionally so that they can successfully serve to create a contrasting effect in your home.
4. Bring your greenery indoors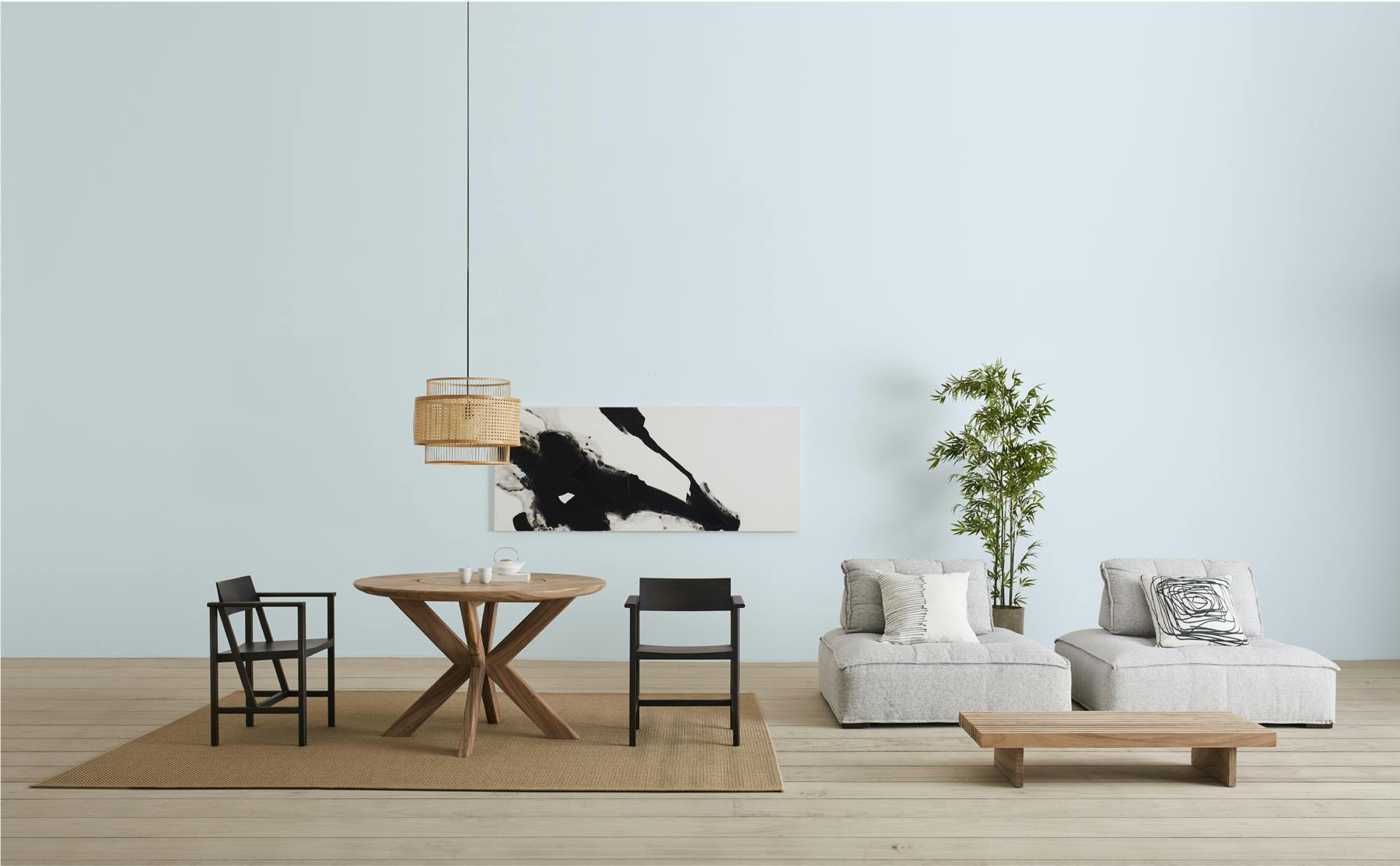 Apart from serving to create some contrast in colours in your home, indoor plants also serve to create a seamless blend between the indoors and outdoors — an intrinsic element of this style. If you're not someone with a green thumb, you can definitely still achieve this look by incorporating some faux plants. These days, most faux plants look so natural that your guests will never be able to guess that they aren't real!
When introducing plants into your home, always keep the principle of minimalism in mind. You don't need to fill every single corner and surface of your home with plants, just a handful, or one, will do the trick!
5. Handmade items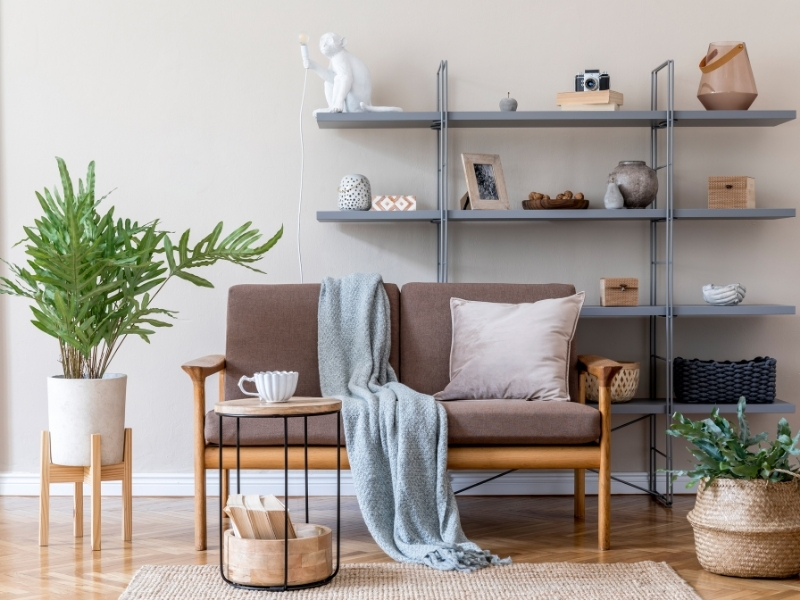 In Japan and the various Nordic countries, there's a special appreciation and admiration for things that are handmade, made with care and made to last. So incorporate handmade crafts that will stand the test of time and work with the rest of your home for the many years to come.
References: