The Bohemian interior style is one that has been trending in the interior design world over the past couple of years, and certainly appears to be one that's here to stay. Known for its unique designs (relative to other interior design styles such as the Scandinavian or Japandi interior design style), the Boho style is essentially a rule-breaking, personal and unconventional form of interior design. While you might find rooms that share certain similarities, you'll never find 2 rooms that are completely alike.
When done correctly, a Bohemian-themed home can create a space that exudes creativity, fun and a free-spirited vibe. The use of an eclectic mix of colours, patterns and textures in Boho style homes serves to create a space that's personalised and full of layers. More importantly, the Boho style manages to combine both aesthetics and functionality, creating a space that's both beautiful and cozy, and one that you can certainly relax and unwind in. If you're interested in creating a Bohemian-themed home, here are 4 essential tips that will definitely help you to achieve it!

1. Choose a colour palette
While there are certainly no rules when it comes to the Boho interior design style, warm and earthy tones are certainly more common. Think deep browns, greens and greys, which are layered and accessorised with pops of metallics and jewel tones (e.g. saturated purple, fiery orange, electric blue).
The use of warm and earthy tones certainly make a perfect canvas to create a solid foundation in any Boho themed space, allowing you to mix it up with the inclusion of various pops of bright colours and patterns without being too overbearing and loud. The use of a neutral colour palette also means that you can be more versatile with your decorations, without having to repaint your walls when you get sick of certain decorations and arrangements.
2. Go low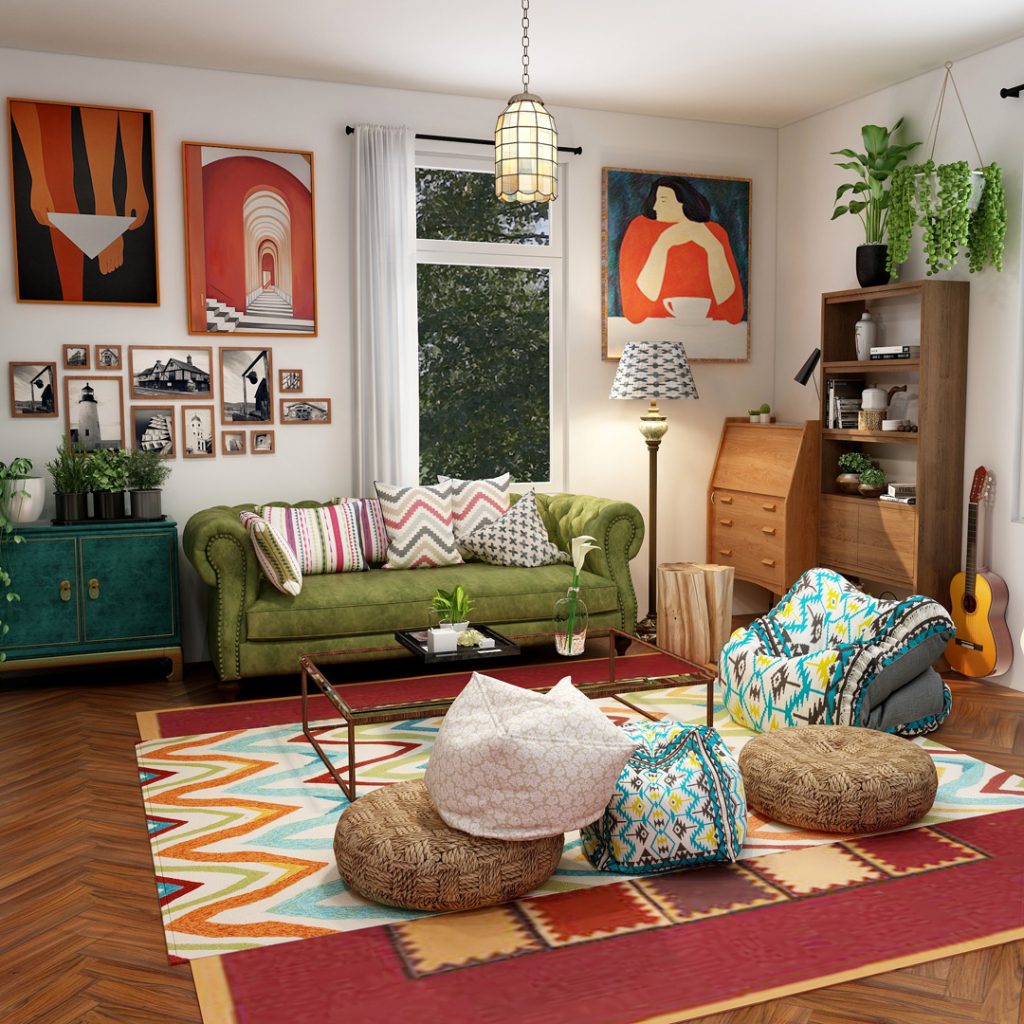 A key emphasis of the Bohemian lifestyle is on kicking back and relaxing. You want to create a space that's informal, and one that you and your guests are able to kick back and unwind in. A great way to achieve this is by going low, and more specifically, by creating seating that's as close to the floor as possible. Think floor cushions, poufs, bean bags, ottomans and low-backed sofas decorated with plenty of plush cushions.
3. Incorporate natural materials
When you think of a Boho style home, one of the first things that will probably come to mind would be its incorporation of natural materials, such as wood and rattan, to emphasise a natural and unique look. Layer up with different natural textures through the use of pieces like woven wall decor, wooden tables and rattan baskets.
Nora Rattan Coffee Table — $349 | Shop here

4. Add some botanicals to your space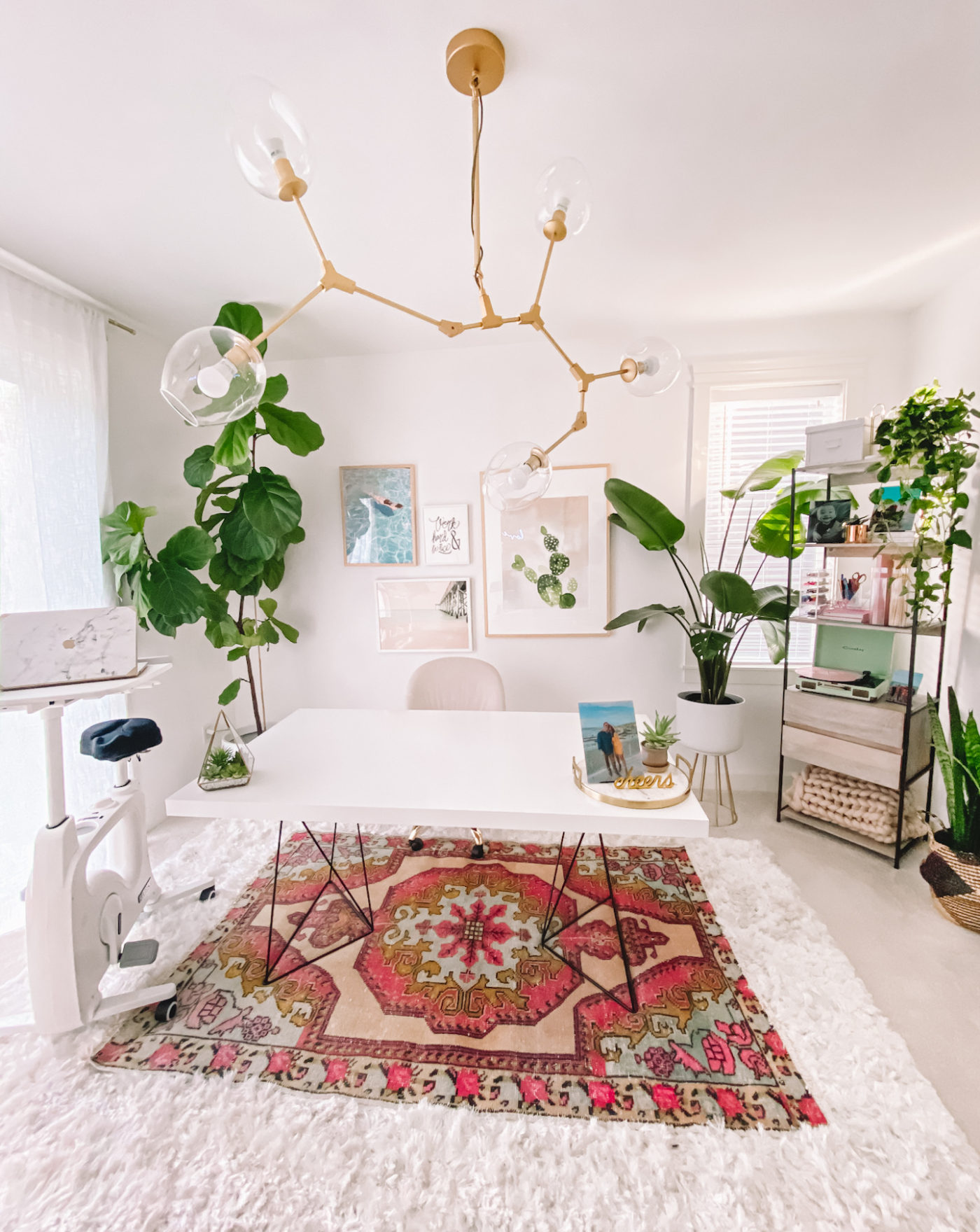 No Bohemian-themed home would be complete without the addition of some botanicals. In fact, the more botanicals the better. Apart from being an affordable and easy way to add some dimension to a room, botanicals are also great at creating a relaxed vibe — a key philosophy of the Bohemian interior design style. Plus, they also help to purify and cool the air in your home! Get creative with the different planters, pots and vases available to home all your botanicals.
Have a black thumb? Consider adding some faux plants instead, which can achieve the same visual effect, minus the stress and maintenance that comes with taking care of real plants.